In the past, investing in music was only available to record labels. However, blockchain technology is gradually changing this as it opens up the opportunity for fans to invest with the artist even with a small amount of money.
In the long run if you want to invest in music, you need to spend more than millions of dollars buying artist catalogs to reap the rewards of getting paid every time a song plays. But electronic music artists Justin Blau and JD Ross – co-founders of home-buying startup Opendoor – are looking to change that and make it possible for people to invest in music using blockchain technology.
The duo launched a new platform called Royal on October 21, which sells the rights to songs through non-fungible identifiers (NFTs). Their goal is to provide fans with the opportunity to earn money with their favorite artists by disrupting the way ownership in the music industry.
"It is inevitable that the public wants to invest in music. It's just that they don't have the resources to do that right now. So when we developed Royal, we looked at how to democratize investing in a new asset class," said Blau.
DJ 3LAU – aka Justin Blau – at a gig in Miami, Florida. Photo: Sergi Alexander / Getty Images.
Before the NFT, investing in music publishing rights was virtually impossible, unless you had millions of dollars. So this limits investors to mainly record labels, hedge funds and accredited investors (individuals with a net worth of more than $1 million). That means buying a catalog of a famous artist — like Tina Turner, for example, who just sold her catalog for $50 million. Now with platforms like Royal and NFTs, people can invest in individual songs instead of whole albums and even small parts of a song.
Royal will split royalties of a song into small pieces and sell them as NFTs, making it much more affordable for small investors.
"Imagine you buy a vinyl record and there are only 100 vinyl records on the album. By owning physical artwork, you also participate in increasing the song's royalties. We like to call it a transfer of rights for the purchase of artwork," Blau said.
The idea is to invest in a new artist and earn royalties when that artist becomes famous by allowing them to monetize the streaming revenue rights to the songs.
"I think it would be great if fans could co-own music with their favorite artists. Fans are the factors that make artists famous…So why not let fans participate in the growth and development of the artist" – Blau said.
Community effect
Blau says this business model also creates a community effect that is hard to replicate. He argues that music fosters an emotional connection with listeners – they stream, share songs with friends, add songs to playlists, and dance to them on Tiktok. Fans are the driving force behind a song's popularity, but they don't have any ownership or value in any way beyond the emotional connection. According to Blau, when an artist shares their royalties with fans on Royal, they are making that relationship even more valuable to fans, who will be financially motivated. mainstream to stream and promote that song more.
The singer, who goes by the stage name 3LAU, is releasing a song on Friday called "Worst Case," which will be the first song he co-owns with fans. He gives away 50% of his streaming royalties to 333 winners, who will get paid every time a song is streamed. Soon after, Royal will host a series of live performances by exclusive artists of their choice before reaching the final destination of opening the platform for more artists to participate next year.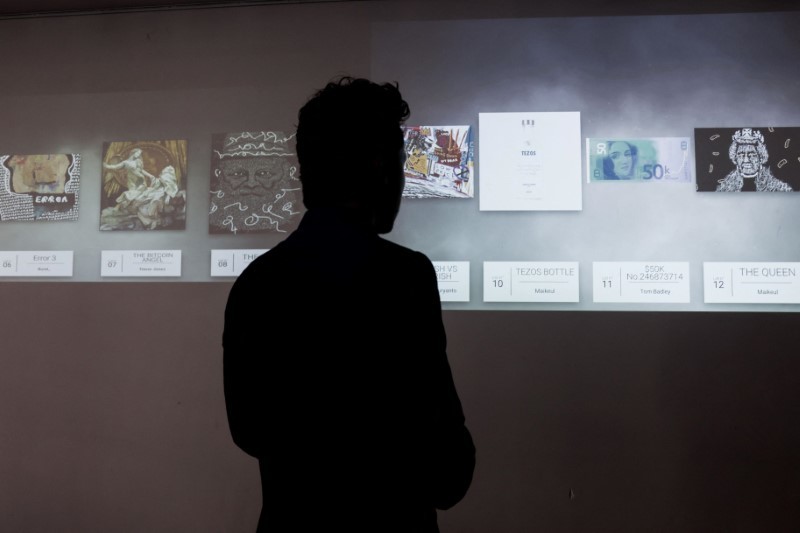 A visitor looks at an "NFT digital art piece" being auctioned on May 20 at the Millonosystemque auction house in Brussels, Belgium. Photo: Kenzo TRIBOUILLARD.
How has the music industry been impacted?
Spotify disrupted the way music is distributed and listened to when it launched in 2006. Now Blau is looking to disrupt the way music is owned, to redefine what it means to own a song. He believes that blockchain technology will change all aspects of the music industry, especially royalties. Blau envisions a future where physical ownership of the song's primary revenue rights allows artists to leave the wheel of the music industry to reap value with their fans. they deserve it.
"The use of NFT and all sorts of blockchain technology to spread ownership and eliminate middlemen in the music industry is incredibly powerful and will certainly happen in the future," said Blau. We're excited to build a layer on top of the current music industry." (The non-fungible identifier is the only digital asset associated with the blockchain. NFTs can represent virtually any digital asset, including artwork, music, or movies. , virtual items and audio files).
Cryptocurrency investment firm Paradigm is a trust partner, co-leading the $16 million seed round of the Royal with Founders Fund. Fred Ehrsam – co-founder and managing partner at Paradigm and co-founder of Coinbase – said: "Crypto changes the game for creators. They can go directly to the fans, without the need for intermediaries or big labels. Conversely, fans can invest in their favorite creators. Investment and culture are merging."
Artists also benefit. For decades, they had to enter into unfavorable contracts. On average, artists receive only a small percentage of the revenue their music generates. They also lose control over a lot of decisions about their music. Blau said that by allowing artists to sell the rights to their music directly to fans, they can decide how much they want to sell and for what price, while still being in control of what happens to fans. their songs.
Royal will feature songs by emerging independent artists as well as the big stars represented by the label. Blau said: "We definitely want to work with emerging artists to connect directly with fans on Royal and kick-start their careers… just like artists who work with end-of-life labels enjoy the same connection," says Blau.
Similar to NFT services on platforms like OpenSea, Royal users will be notified of the launch ahead of time and will be able to purchase a limited edition identifier of the song copyright, which they will be able to deliver. translated on Royal and other platforms. Royal is using Ethereum to start, but plans to incorporate more blockchains in the future.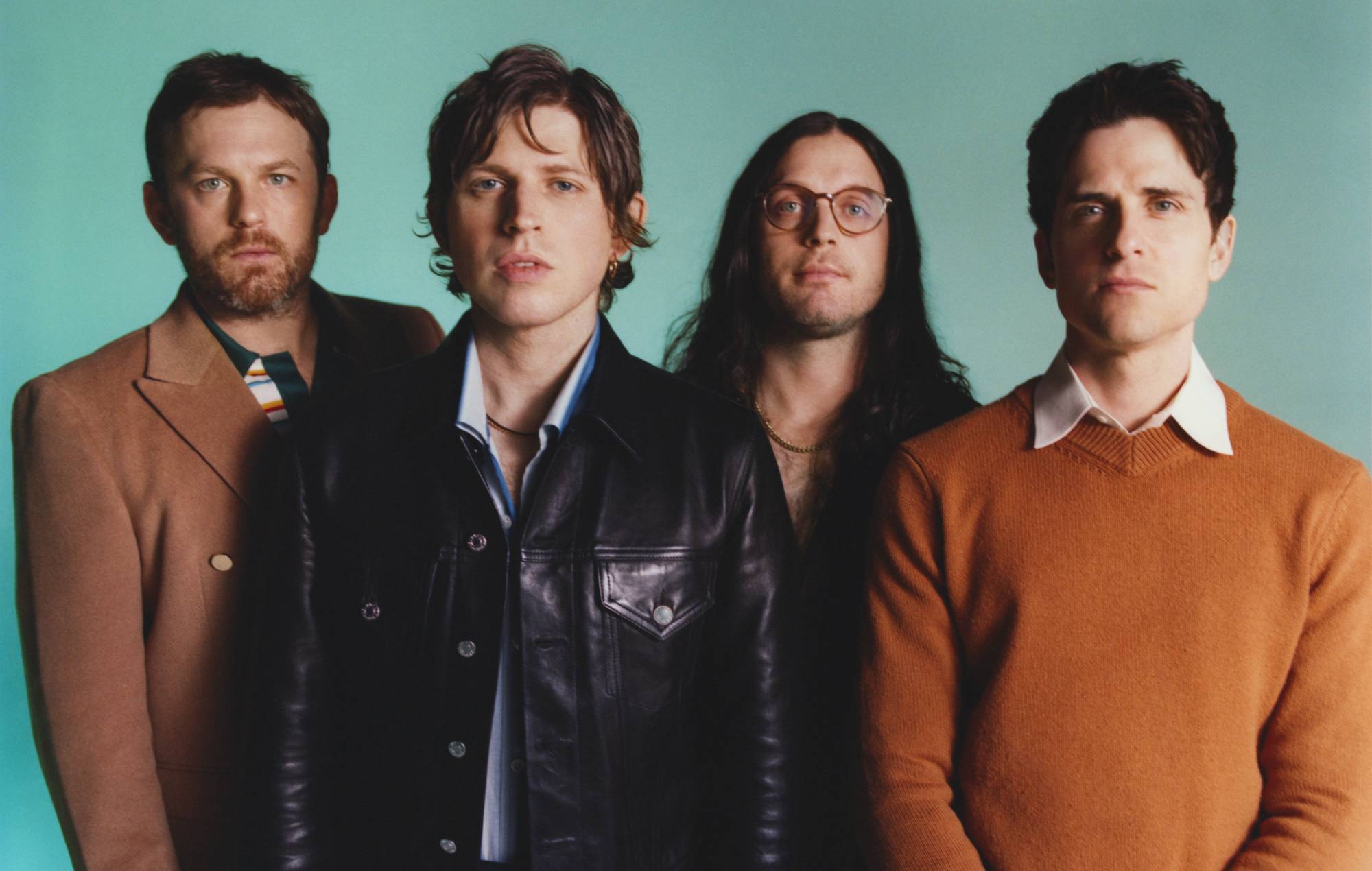 Rock band Kings Of Leon. Photo: Press/NME.
The NFT markets have been hot, with investors pouring hundreds of millions of dollars worth of cryptocurrency into digital art, while artists gain additional income from using blockchain to monetize their music. surname. Grimes – Canadian musician (and ex-girlfriend of Elon Musk) and rocker band Kings of Leon auctioned off their music in the form of tokens. Blau – an early investor in NFT – sold the world's first tokenized album, raising $11.7 million in less than 24 hours and quickly holding the record for irreplaceable identifiers. Most expensive ever sold.
Royal is not the first player of its kind. Royal Exchange – an online marketplace for buying and selling copyrights – started selling music publishing rights as NFTs in June 2021.
Nguyen Minh (according to Yahoo Finance)
NFT Music – From collection to community
Following the NFT deals in music, especially the boom during the past 12 months when nearly $70 million poured into this market, Nftnow has researched and published a number of long-term reports on trends in the music industry. next time.

NFT in music – Transferring power to the artist
Many artists in the world music industry are making a fortune thanks to NFT. However, many experts believe that the NFT could also revolutionize the transfer of power from labels to artists.
.