The average income of a newly graduated IT engineer is 10-20 million VND/month. In particular, a few fresh graduates can even enjoy a salary of 30-40 million VND.
According to Navigos Group – a corporation specializing in providing human resource recruitment services in Vietnam, the recruitment demand for IT industry personnel in our country has increased by 4 times in the past decade. In particular, the software technology industry alone has increased by 4.1 times.
Navigos statistics show that, in the past 5 years, the top 3 fields with the highest salary in the technology industry in Vietnam are Fintech with an average salary of 1,115 USD, high-tech industry group. (IoT, AI, Blockchain,…) has an average salary of 1,055 USD and E-Commerce (E-Commerce) has an average salary of 895 USD.
More specifically, the highest-paid people in the IT human resource market today are IoT Developer (average salary 1,800 USD), AI programming engineer (1,958 USD), Blockchain Developer (2,033 USD), Cloud Developer ($2,006) and a computer vision developer with a salary of $2,382.
Computer vision programming engineers, Blockchain programmers, IoT, AI programmers are currently the highest-paid group of people in Vietnam's IT human market.
It is a fact that the income level of IT people in Vietnam is quite high compared to other professions. With really excellent people, a newly graduated IT engineer can also enjoy a salary of up to tens of millions of dong.
Sharing with VietNamNet, Mr. Nguyen Viet Lam – Deputy General Director cum Human Resources Director of Rikkeisoft Joint Stock Company said that the average income of newly graduated IT engineers currently has a large difference and is common. especially from 10-20 million.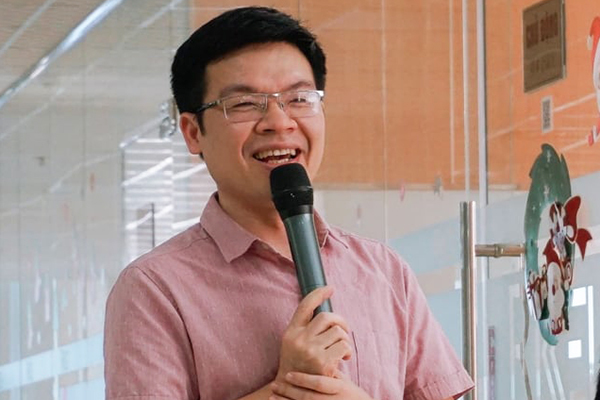 Mr. Nguyen Viet Lam
The income level of IT people depends on the level of personnel, the nature of the work and the service sector in which they participate. A few with good backgrounds, high qualifications, early access to jobs before graduation and experience available upon graduation may be offered a higher salary by employers.
Besides, the average income of an IT engineer can increase faster than many other professions because skills and expertise are upgraded quickly in a short time after graduation.
According to Mr. Nguyen Viet Lam, the percentage of new IT graduates who earn a salary of 30-40 million VND is not much in the total number of graduates every year. The main reason is because the majority of talented new graduates just stop at the level of learning and accumulating basic knowledge for work.
This group of workers needs time to add in-depth knowledge and soft skills such as the ability to communicate, analyze, and solve problems. However, in the IT field, the salary received by IT workers can increase rapidly over time.
According to Rikkeisoft's HR Director, in some fields due to scarcity and high demand such as AI, Blockchain… the salary that an IT engineer receives may be higher. High remuneration will focus on positions that require high complexity and good competence.
In order to enjoy a salary of 30-40 million VND/month, new IT students who have just graduated need to have good knowledge, the ability to learn quickly, have proficiency in foreign languages ​​and skills to proactively solve problems. In the work.
Besides, confidence and knowing how to choose the right technology trends, right fields with high demand of the market is also a condition for recruiters to be willing to offer attractive salaries. this IT share.
Trong Dat

Salary of newly graduated IT students 30-40 million dong doing many other fields of dreams
In the context that Vietnam's IT market is very short of IT human resources, many young graduates with good skills and rich experience can be employed with a salary of up to 30 million VND/month.
.