The five-time award-winning romantic comedy is accompanied on the podium by a documentary and a short film critical of China. The drama Dear Tenant got out of the game thanks to its actors.
Through Le Figaro with AFP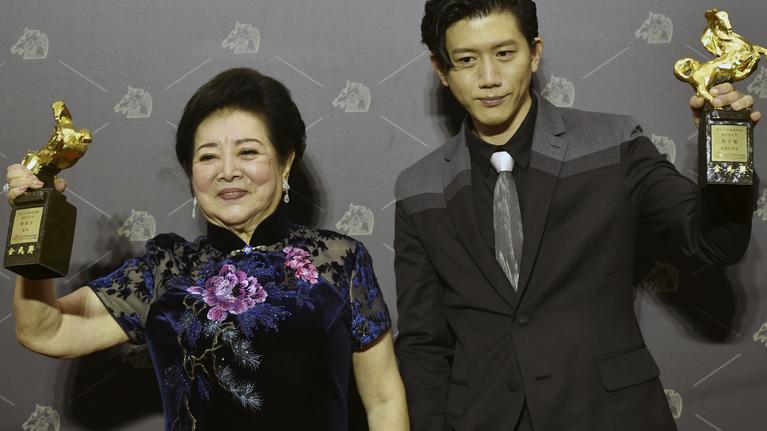 Romantic comedy My missing Valentine, by Taiwanese director Chen Yu-hsun, was honored five times at the Taiwan Golden Horses on Saturday, including the awards for best film and best director. Chen Yu-hsun also won the awards for Best Special Effects, Best Editing and Best Original Screenplay at the Golden Horse Awards, dubbed the "Chinese Language Oscars".
Taiwanese actress Chen Shu-fang, 81, won both the award for best female lead for Little big women and that of the best supporting actress for Dear Tenant. In the category of best leading male role, Taiwanese Mo Tzu-yi (Dear Tenant) won against rivals like Singaporean Mark Lee (Number 1) and the Hong Konger Lam Ka-tung (Hand Rolled Cigarette).
US-based director Ang Lee and Chinese-American actress Bai Ling were among the night's big stars who walked the red carpet. Unlike other festivals which had to be canceled in recent months due to the Covid-19 pandemic, the Taiwan Golden Horse Awards Festival was able to take place, the island having officially recorded only seven deaths to date. and 611 cases of contamination.
Two award-winning films will surely displease China: the "best documentary", Lost course by Hong Kong artist Jill Li, on the Chinese village of Wukan (south) which has become a symbol of the fight against corruption in 2011, as well as Night is young, the "best short film", by Kwok Zune on the experience of a taxi driver during the major protests against Beijing's seizure in 2019 in Hong Kong. "Being awarded a Golden Horse is really something for a young directorJill Li said during the ceremony.
.