Not only facing the difficulties caused by the Covid-19 pandemic in 2020 and still ongoing, small and medium enterprises (SMEs) will face many risks of information safety and data security in year 2021.
According to the report on the impact of Covid-19 on Kaspersky's SME group in 2020, the epidemic has caused heavy damage to businesses, so investment costs in IT and information security are at risk of "freezing" or cut back in 2021. Even so, many microenterprises and home businesses have no cost to hire information security personnel. The risk of information security and data security in 2021 will continue to be a concern of the SME group.
Many information security risks for businesses by 2021
The data encryption malware demands a ransom
Enterprise ransomware will flourish in 2020 in terms of both target and vulnerability. They extend the target of attackers to hospitals, medical and financial institutions, and essential infrastructure facilities to increase the pressure and value of ransom. However, the level of knowledge and vigilance about this type of malicious code for small and medium enterprises is still very limited.
The report from Coveware shows that ransomware 'favors' SMEs with less than 100 employees when the number of attacks on this group accounts for 55%.
The vast majority of SME victims of ransomware tend to pay a ransom in order to get back important data. A new feature of 'Ransomware 2.0' is that they not only encrypt the ransom data, but also blackmail the victim from being published on the network.
Phishing via email and mobile messages
Hackers use false loopholes of employees or important figures in the business to penetrate the network, steal financial information, and corporate data.
Statistics from Abnormal Security show that the number of phishing emails defaming invoices and payments increases to 81%, causing an average loss of $ 81,000 per phishing attack.
It is noteworthy that phishing methods via mobile messages with links (links) easily deceive victims to subjectively click on links on smartphones rather than on computers, so they can start exploited by hackers.
New level of distraction from cyberattacks
According to Kaspersky, the APT cybercrime groups forged disguised modules that look like the work of another author to deflect attention and investigation, typically the case of Olympic Destroyer.
Other notable attack campaigns such as MontysThree and DeathStalker, particularly in the case of DeathStalker, have incorporated authentication metadata from Sofacy into their infrastructure, subsequently trading in secret to distract people. allegations.
Respond to information security risks
"The Covid-19 epidemic forces SMEs to apply remote working regime to employees, and this is a great risk to corporate information security.", Said Ngo Tran Vu, director of NTS Security Company. know.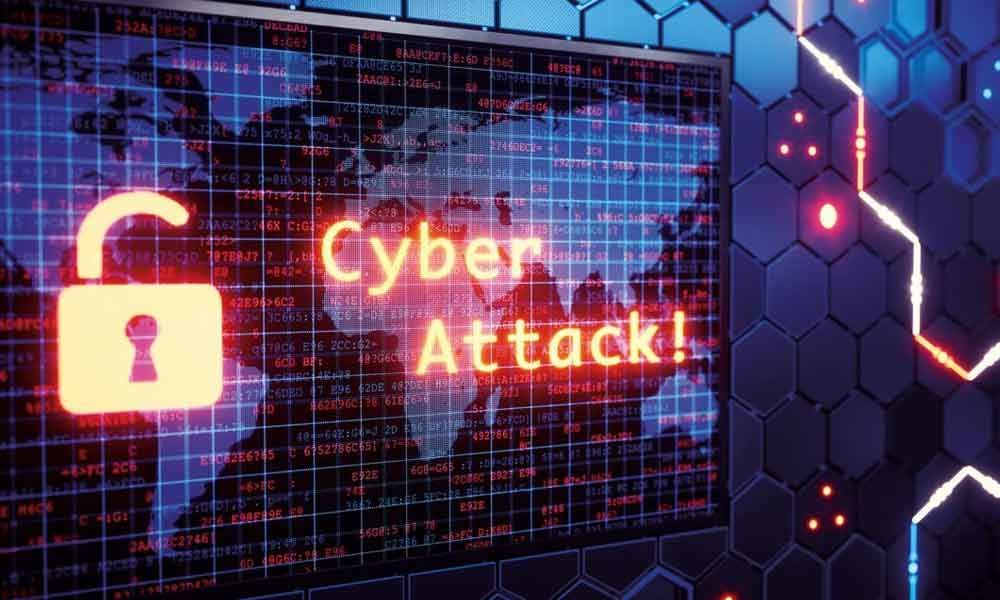 Remote working mode for employees can be a major risk to corporate information security
"Remote employees often have a subjective mentality in accessing sensitive corporate information. They can access their business accounts from a vulnerable public Wi-Fi network. Devices like computers or smartphones they use are also not as closely protected as computers or office equipment maintained by IT staff. Therefore, businesses need to instruct all levels of staff when working remotely, regularly train and guide safe methods when connecting to corporate data ", Mr. Vu shared.
"A safe remote work deployment plan and an information security incident response scenario are essential for SMEs", Mr. Vu emphasized. "In addition to solutions to protect the computer if frequently exposed on the network environment, the method of parallel backup offline and online on the cloud platform will help reduce the risk as with ransomware".
SME leaders should have a methodical plan for information security, review of the entire network system, database, equipment and corporate decentralization. The vulnerabilities for cybercriminals to attack are also loopholes in commonly used software such as Microsoft Office, Adobe PDF, web browser .. have not been patched by the publisher.
HN

Publish 29,000 IP addresses to distribute spam emails
Entities that distribute spam emails can be prevented or revoked their electronic addresses used to distribute telecommunications spam at the request of competent state agencies.
.