This is information that attracts a lot of attention from Apple fans because the MacBook Pro M1 is still a sought-after item.
According to a source from Apple, from the middle of July this year, the company will not accept new orders for MacBook Pro M1 products.
This also means that Vietnamese users only have a short time to buy the remaining MacBook Pro M1 on the market. The above policy applies to both basic and advanced configuration versions of the machine.
When PV VietNamNet discussed with CellphoneS, the representative of this store chain confirmed the above information. This person said, with the amount of goods left on the market, it can only meet the market's demand to buy MacBook Pro M1 in about 2-3 weeks.
Most likely, by the first half of August, the MacBook Pro M1 model will completely disappear from the shelves of stores and e-commerce sites in the country.
The withdrawal of MacBook Pro M1 from the Vietnamese market is considered a paved move by Apple to open and sell new product lines in 2022.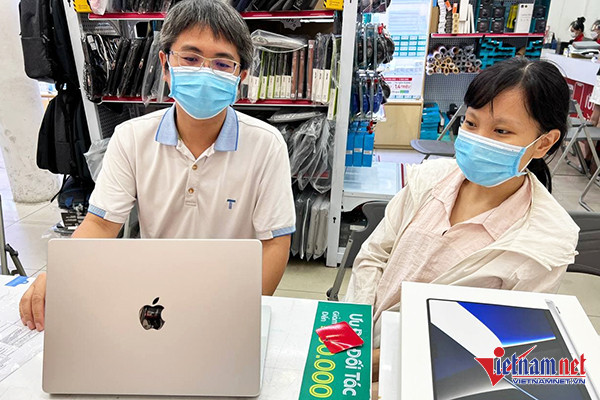 Right this July, Vietnamese users witnessed the appearance of MacBook Pro M2. In just a few days, the MacBook Air M2 will also be on sale.
If there is no need to use heavy tasks, the MacBook Air M2 will be the optimal choice for users who want to own Apple computers.
And if there is a need to edit photos, videos … need higher configuration, Macbook Pro M2 will be a worthy replacement for the disappearance of the MacBook Pro M1.
Trong Dat
.