Joann Sfar adapts his favorite hero imagined more than twenty years ago to the cinema. By injecting poetry into this dark character, he signs a happy family entertainment.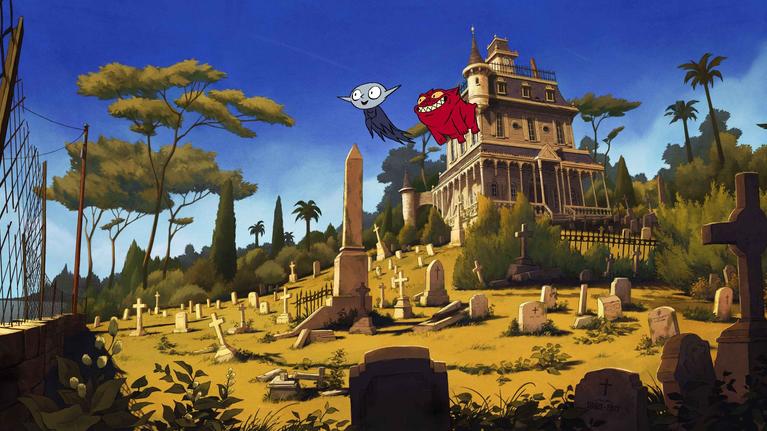 There aren't many good vampire movies for kids. This one is an exception. Of course, children have always loved monsters (werewolves, witches, ghosts, vampires, ghouls or dragons …) and the trilogy Transylvania even showed the way, yet it is quite rare to make a cartoon with a heroic vampire. In the 1960s, Hammer horror films starring Christopher Lee passed through this. Without forgetting Interview with a Vampire by Neil Jordan or the Dracula by Coppola. They have made this character, once popularized by Bram Stoker, a sexed monster, thirsty for blood, who sleeps in a coffin, only shows himself at night, and especially attacks with jubilation the frail necks of young girls in flowers.
After that, how to get rid of the bad reputation that plagues the mephitic blood-drinker? This is precisely the challenge that the cartoonist Joann Sfar took up more than twenty years ago. In 1999, he created the character of Little Vampire,
.