LG succeeds in setting new standards for the modern home with award-winning appliances around the world and in Vietnam.
With the mission of giving users a better life in the direction they deserve (The Better Life You Deserve), LG has the ambition to constantly create breakthrough innovative technology solutions, helping to liberate their energy. human resources, use time more effectively, enjoy relaxing moments more fully.
As one of the expected names in the international race, recently, LG's products have made a good impression on professionals at the CES 2022 (Consumer Electronics Show) event. These include: LG OLED evo TV 2022, LG PuriCare ™ AeroTower, DualUp Monitor, Soundbar S95QR and washer, dryer… LG's success in this annual technology arena has shown that LG's solutions always meet meet the following factors: advanced technology, innovation, modern design and useful value.
To deliver a product experience tailored to modern lifestyles and enhanced entertainment, LG has announced the rollout of even more options for its already-revealing OLED TV line. Most notably, LG OLED evo TV upgraded version 2022 – a TV that reflects a breakthrough in screen technology that meets both picture quality and aesthetic value. At CES 2022, LG OLED evo 2022 TVs impress with new picture quality, performance and screen sizes, including: 42-inch OLED evo C2 Series, 97-inch OLED evo Gallery Edition G2 Series.
LG OLED evo in the past year also won the Excellent TV Award 2021 at the Tech Award 2021 event. LG OLED evo uses second-generation OLED panel technology (OLED evo) with 20% higher maximum brightness, resulting combined with the 4th generation 4K α9 AI processor to optimize each pixel, thereby reproducing 100% accurate color.
LG OLED evo sets a new standard in imaging, delivering a world-class home entertainment experience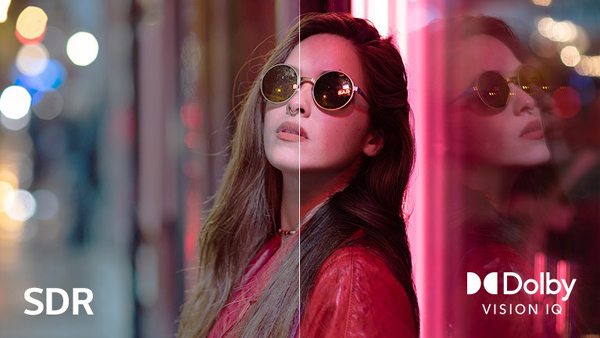 Features like Dolby Atmos and Dolby Vision IQ, OLED Motion Pro, G-SYNC® compatibility, FreeSync™ Premium and VRR support…, it delivers the best experience for both movies, games and sport
In addition, for the air purifier segment, LG also won certain achievements when launching a new product called LG PuriCare AeroTower. This tower-shaped air purifier with UV technology that quickly disinfects within 30 minutes is an impressive product at CES with awards in the best product category and won the CES Editor's choice Award. It is known that this product will be available in the Vietnamese market in 2022, promising to bring a practical choice to help users improve and enhance the quality of their living space.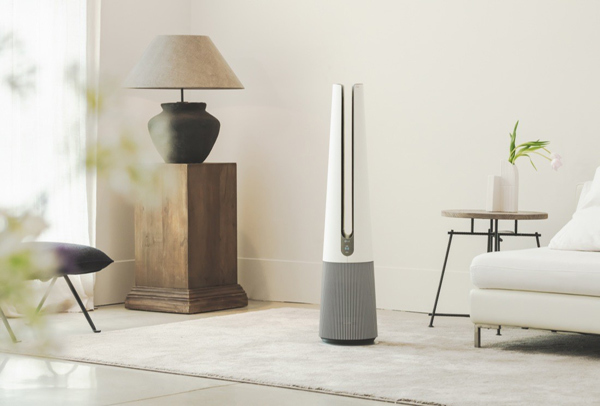 Taking advantage of the special design to optimize the function is the advantage of LG branded air purifier products
The highlight that cannot be ignored in the list of products that make LG's position in the household appliances segment is the pair of washing machines and dryers integrated with artificial intelligence. The latest laundry solution featuring enhanced artificial intelligence Direct Drive LG AI DD™ has also been recognized by leading lifestyle publications. This washing machine product also helped LG bring home the Excellent Washing Machine Brand Award 2021 at the Tech Award 2021 event.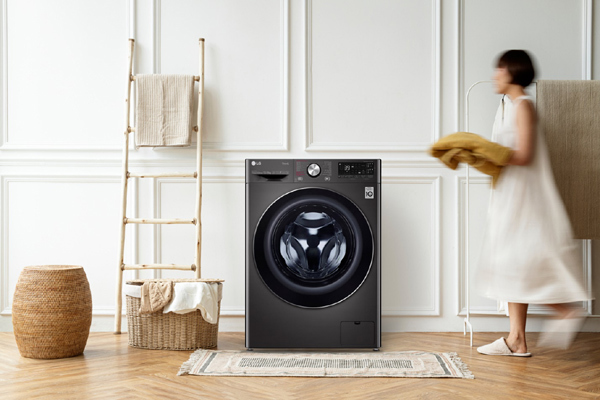 The AI ​​fabric protection system calculates the weight and softness of the fabric, choosing the most suitable washing/spinning pattern for each wash to help preserve clothes better.
Choosing to focus on users, user experience as a measure of the innovative roadmap has brought LG beyond expectations, continuing to bring in great revenue in 2021 in the business situation. many fluctuations. Specifically, LG's revenue in 2021 increased by 28.7% compared to 2020, mainly from the sales growth of high-end home appliances and OLED TV lines. Notably, LG Home Appliance & Air Solutions Company achieved a revenue of 27.11 trillion won (US$22.92 billion) in 2021, up 21.7% year-on-year. .
With the above steps, LG continues to lead the global home appliance market by revenue in 2021, and has received more than 150 awards, including 24 Innovation Awards at the Exhibition. Consumer Electronics Show (CES) 2022. The concept of "better" mentioned in LG's operating goal (The Better Life You Deserve) affirms the evolving technology. Developing every day is the promise for the next beautiful life values ​​to be created.
Doan Phong
.