The actor Oscar winner in 2019 for his role of the Joker has been chosen to play the lead role in Kitbag, the next biopic from the American director on the French Emperor.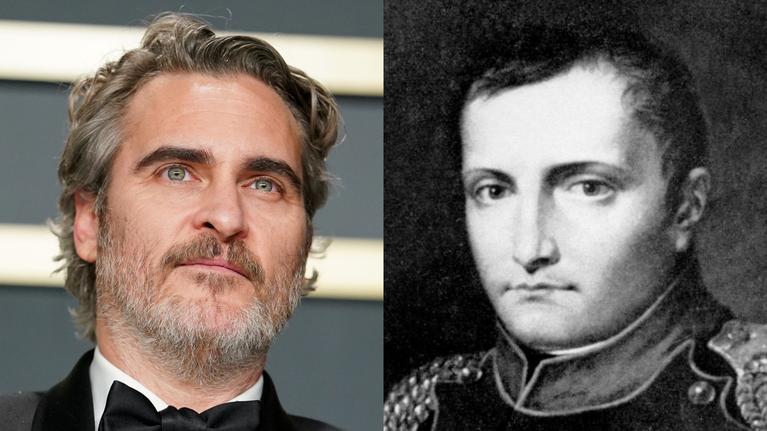 After Christian Clavier, Philippe Torreton and Alain Chabat … Joaquin Phoenix. The 45-year-old American actor will be the next to portray Napoleon Bonaparte on the ad Deadline . It will be directed by Ridley Scott in Kitbag, a biopic still in its embryonic state on the Emperor of the French. The two men are longtime acquaintances since they had worked together in 2000 on the mythical Gladiator who had notably revealed Phoenix.
So little information has been leaked about the plot, Deadline reports that he should focus on Napoleon's meteoric rise, his military battles by highlighting his strategic talents, as well as his relationship "Addictive and often volatile" with his wife Joséphine. Oscar winner last year for his role in Joker of Todd Phillips, Joaquin Phoenix will therefore completely change the register to play Bonaparte.
It will not be the first time that Ridley Scott tackles the Napoleonic period, since in 1977 he was directing The Duelists which evoked the escape of the Emperor then in exile on the island of Elba. Lately, the 82-year-old director finished filming – a time interrupted by the Covid-19 – of The Last Duel in Dordogne.
Scheduled for October 2021, the film will focus on the story of the Norman knight Jean de Carrouges (Matt Damon) who, returning from a war, is forced to face a duel with his best friend Jacques Le Gris (Adam Driver). . The latter is accused of rape by Marguerite de Carrouges (Jodie Comer), Jean's wife. To restore the truth, the court decides in favor of a fight to the death between the two men.
.