After a period of research, testing and development, Vietnam Cyber ​​Security Joint Stock Company (VSEC) has just launched a comprehensive information security monitoring service (VSEC VADAR) for agencies and organizations.
VSEC VADAR supervision service is a product of 100% technology owned by Vietnamese engineers. VSEC VADAR can immediately alert administrators of abnormal signs on the system such as security holes, malicious code, changes to configuration files, log files, system weaknesses, … Help administrators prevent and promptly respond to dangerous incidents.
In addition, based on the VSEC VADAR's general and detailed report extraction tool, administrators can soon come up with the best solutions for the system to enhance the security of the organization.
Information security monitoring service, Make in Vietnam launched. Photo: Trong Dat
Sharing at the launching ceremony, Mr. Nguyen Thanh Phuc – Director of Information Security Department (Ministry of Information and Communications) said that the launch of information security monitoring service Make in Vietnam for all organizations, all sizes will help improve the information security capacity for units, agencies and organizations. VSEC's services are under the national oversight of the state regulatory agency, the Department of Information Security.
According to Mr. Nguyen Thanh Phuc, cyber attacks are spreading very quickly, we have to switch from passive protection to active protection to prevent attacks before they happen, thereby reducing the risk of damage. . In order to do that, we have to monitor 24/7, give early warning, timely remedy and recover quickly.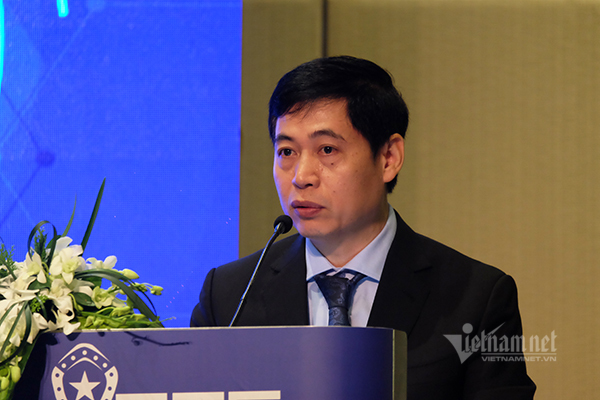 Mr. Nguyen Thanh Phuc – Director of Information Security Department (Ministry of Information and Communications) highly appreciated the emergence of an information security solution Make in Vietnam. Photo: Trong Dat
Only buying technology and information security solutions will not be enough. Information security must have a combination of 3 factors: technology, people and process.
Comprehensive information security monitoring service combines all 3 above factors. In an emergency, agencies, organizations and businesses will receive direct services from Vietnamese technology and security experts. This helps to limit costs and save troubleshooting time.
Information security is a vital factor when the country enters the digital transformation period. Autonomy in information security technology, products and services is the most fundamental solution. That shows that Vietnamese businesses are actively responding to the direction of the Ministry of Information and Communications.
Trong Dat
.