In "City Hall", the documentary filmmaker films the speeches of the Democratic mayor of Boston, Martin J. Walsh. A vision of America that does not escape storytelling.
By Etienne Sorin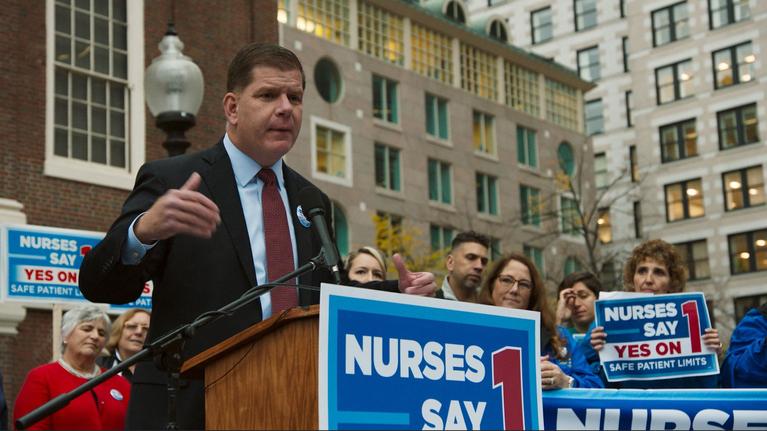 At 90, Frederick Wiseman made his first film in his hometown, Boston. A return to his roots for the documentary filmmaker who, in fifty years and more than 40 films, has relentlessly scrutinized American institutions, from a hospital for insane criminals (Titicut Follies , 1967) at university (At Berkeley , 2014), through the police (Law and Order, 1969). With, each time, the same method: no voiceover, no interviews, no additional music, being forgotten by the protagonists, giving as little intention as possible. He applies it again in City Hall, portrait of the municipality of the capital of Massachusetts and especially of its Democratic mayor, Martin J. Walsh, elected for the first time in 2013 and re-elected in November 2017.
We are witnessing some debates or collegial discussions, on access to public services for the disabled, the possibility of accommodating more students in a school or the opening of a cannabis store in the poor neighborhood of Dorchester. We hear
.