Smart home is the trend of development. The effective and optimal solutions from IMOU help you change an ordinary apartment or house to become smarter and more modern than ever.
IMOU Cruiser SE series outdoor surveillance cameras 2MP and 4MP
The first is the technological breakthrough product of IMOU – the Cruiser SE 2MP and 4MP outdoor camera line. In Cruiser SE is equipped with most of the necessary functions to ensure the safety of your home, most notably full color technology that records color at night, helping to monitor images with clear colors, detail. The camera can record 360-degree panoramic images, track to every corner, eliminating the "blind spot" disadvantage of traditional cameras. In addition, the product is also equipped with human detection and active deterrence setting.
You can manually set the motion detection area of ​​the camera so that when it detects a person, the system will quickly find and classify human subjects thanks to powerful image processing technology. It will immediately send a notification to your phone and activate the LED light to warn you, making "uninvited" guests to stay away.
IMOU K2C smart door lock – K2C smart lock
This lock line is considered to be many modern technology features for smart homes. K2C has password anti-peeping technology and a battery life of up to 12 months (under 10 times a day usage conditions) and has passed the tests, making it the ideal choice for mobile users. modern family.
IMOU K2C smart lock offers 6 convenient ways to unlock the door: unlock with numeric password on touch pad, fingerprint, Bluetooth, magnetic card, regular mechanical key or Imou Life application, open the door for relatives and friends without you having to move down to the place.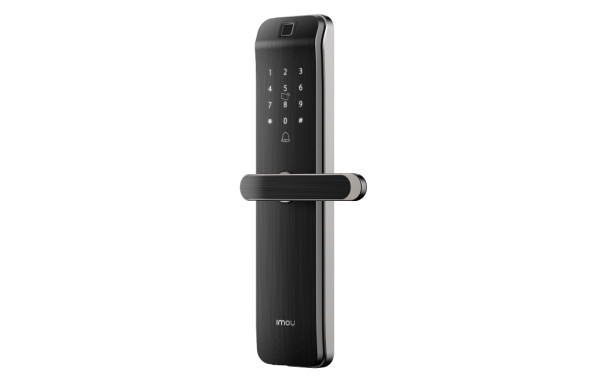 In addition, K2C is also equipped with a locking system from the inside, ensuring a private space when you need it or a built-in doorbell feature for guests to visit the house. An important highlight of the IMOU K2C smart lock is its sophisticated, modern design, which easily blends with many design styles of apartments, townhouses, and villas.
Robot vacuum cleaner, mop house, dump trash IMOU RV-L11-A
Recently launched on the market, the 3-in-1 robot IMOU RV-L11-A has been outstandingly appreciated for its many advanced features and technologies at a competitive price.
It is not an exaggeration to say that this is an effective assistant for your home, helping you to have a lot more free time. Customers only need to find a reasonable place to put the IMOU RV-L11-A, set the working time each day, then the robot will automatically do all the rest: from cleaning the house to taking out the trash. or connect to a charger when the battery runs out.IMOU RV-L11-A is capable of automatically locating, navigating, drawing and memorizing a house map in the first operation (users can re-split the map). directly on the app at will). After cleaning, the robot automatically takes out the trash and returns to the original charging station.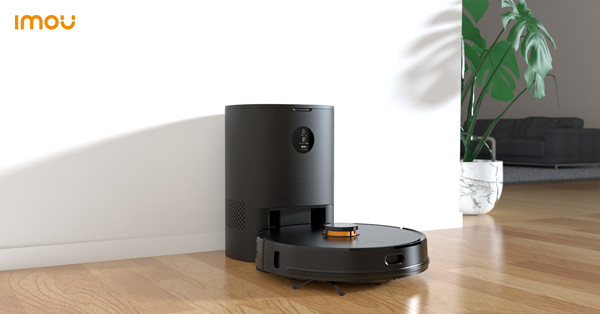 IMOU RV-L11-A has a very strong suction, capable of sweeping and sucking up even very small garbage such as hair, pieces of paper or food spills, can automatically climb over floor ledges, carpets or obstacle at a height of 2cm. Especially, the IMOU RV-L11-A also automatically increases the suction power when vacuuming the carpet.
Imou brand belongs to Dahua Technology – AioT security solution provider and security service operator. The company has more than 20 years of history in the security field, with 58 foreign branches, serving customers in more than 180 countries and regions around the globe.
Learn more about Imou products at: https://imouvn.com/san-pham/
Doan Phong
.