Using the technique of deepfake, the bad guy spread fake pornography of more than 100,000 women, which can harm the victim's honor.
In the photos released on Telegram, the clothes have been removed, replaced with erotic images. The company specializes in research on artificial intelligence (AI) Sensity said some victims are still teenagers.
Sensity representative said that bad guys used deepfake technique to create these photos.
Deepfake is a technique of scanning a person's face, then using AI to create videos with realistic facial details.
Thousands of women are counterfeited "hot" photos. Photo: ABC.
This technology has been used to create porn videos that are fake celebrities, but Giorgio Patrini, CEO of Sensity says that there has never been a fake image of ordinary people.
"Social media accounts that often post publicly available photos easily become the subject of this behavior," Patrini said.
This "undress" tool is available for free on Telegram in the form of a secret message, anyone can use.
Page BBC tested the tool with a series of photographs of women, resulting in "hot" photos displaying the umbilical piercing – something the character in the photo does not own.
Last year, a similar application called DeepNude was removed after a few hours of launch.
"This job is purely entertainment and has no personal harm purpose. No one will blackmail people based on these pictures," the creator of the service (name P.) shared.
P. also said that his team will block accounts from sharing photos of underage children, but he cannot control the distribution of nudity by accounts that have used the service.
This programmer thinks that the world is more urgent than war, epidemic … and he will soon delete "hot" photos from Telegram.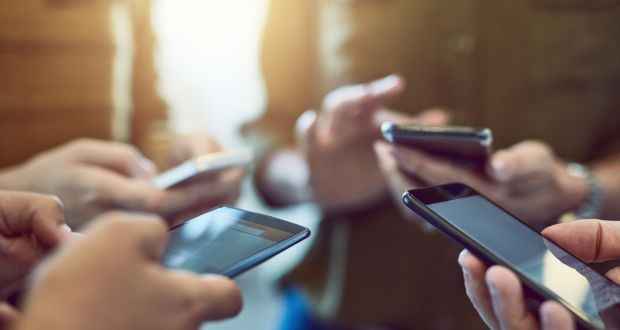 Thousands of "hot" photos are shared online. Photo: The Irish Times.
Sensity reported that from July 2019 up to now, approximately 104,852 women have become victims of "hot" photo faking and publicly circulating them.
According to the results of the investigation, some of the victims are underage children, showed the user Telegram accessed a photo imitation service to create and share pedophile content.
Sensity also said the service is also advertised on the social network VK in Russia, most of the users come from the countries of the Soviet Union.
However, VK objected that they do not allow sharing of similar content or links and will block those with malicious intentions. Before that, messaging app Telegram was banned in Russia earlier this year.
Follow Zing / BBC

Clip of a man with leg paralysis plunging into the sea to save the hottest drowning in social networks
The man left his wheelchair and plunged into the sea to save the drowning person; The girl was shocked with her smartphone in an unexpected situation; The moment the container was cut in half by the train, … were the hottest clips on social networks last week.
.