Equipped with a wide range of features, compact design and affordable price, HP's color laser printer line is the right choice for many businesses, especially small companies and startups.
Multi-function, affordable price
With the price from just over 4 million VND, HP color laser printer with main products such as HP Color Laser 150a / w, HP Color Laser MFP 178nw and HP Color Laser MFP 179fnw is one of the valuable laser printer lines. good on today's market.
HP color laser printers help print out always sharp, have high color fastness, avoid excess ink, print smudges, wrong colors … This printer line will be the right choice when you need to present documents, blueprints. The plan, chart or presentation looks professional and impressive.
HP color laser printers meet the needs of users to print professional color documents
In addition to the basic color laser printer products, the HP Color Laser MFP 179fnw is integrated with scanning, photocopy and fax functionality, which is a suitable choice for businesses that need to equip multifunction printers for their offices. . Affordable prices for businesses with limited budgets, color laser printer solutions from HP help you optimize operating costs over time while ensuring outstanding printing efficiency.
Print "anytime, anywhere"
The compact, easy-to-install and portable design of HP color laser printers is also suitable for small companies and startups, when the working space is quite limited, there is not too much space for the ones. the printer is bulky, heavy.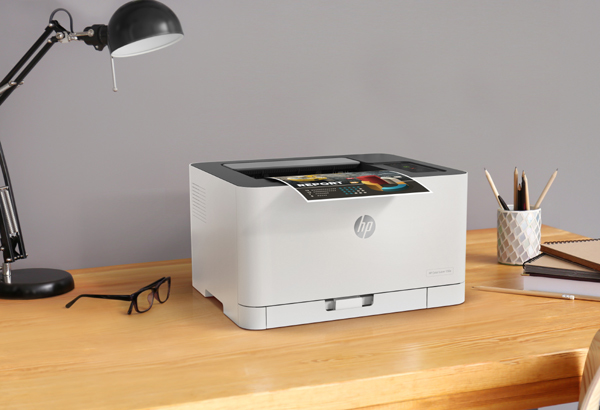 HP color laser printer has a compact design, suitable for modern office space
In particular, the HP color laser printer is also designed to print wirelessly through the HP Smart application. With HP Smart, you can quickly scan and share documents and photos directly from your phone and wirelessly print to your printer. Printing documents from your phone has become easier and more convenient than ever when you don't need to waste time turning on your computer to print documents.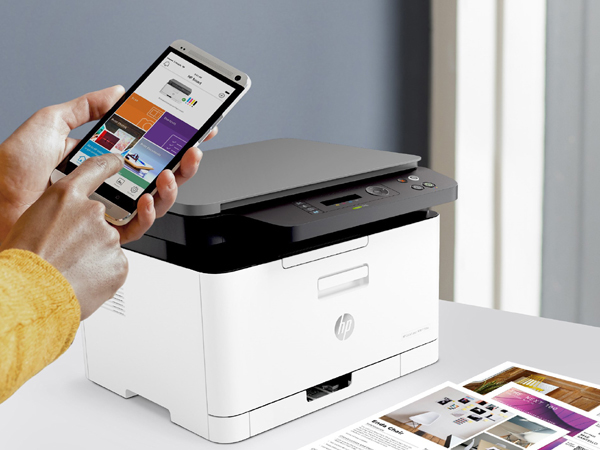 Wireless printing is easy through the HP Smart app
Color laser printers use genuine HP inks. The use of genuine ink not only makes the machine more durable, but also ensures the best print quality, helping you to store documents for a long time.
Original HP print cartridges are made from recyclable, eco-friendly materials, and meet eco-label standards for emissions and ensure office air quality for personal use. members can work comfortably.
HP Color Laser 150a / w printer is priced from only 4.69 million to 5.69 million.
HP Color Laser MFP 178nw printer has a recommended price of 7.09 million.
HP Color Laser MFP 179fnw printer has a recommended price of 7.99 million.
HP Color Laser printer series enjoy free home delivery and receipt warranty, 1-for-1 warranty and express warranty, received in the next working day.
Contact hotline 1800 58 88 68 (free) or online support through website www.baohanhhp.vn and Zalo HPVietnam account.
Learn more about the product at https://www8.hp.com/vn/en/printers/get-real-small-business/index.html
Pearl league
.