Personal color choice
Everyone wants to show their own color and personality, like a single original. That, for celebrities, is more true than ever. For work, they need to differentiate themselves, and they need lots of different inspirations to match their personalities.
Many people will wonder, what kind of kitchen will a fashionista always change with diverse styles like Quynh Anh Shyn have? Looking at the living space, it can be seen that Quynh Anh loves pink, so her kitchen is no exception. A refrigerator with a Glam Pink and white tone immediately turns a monotonous kitchen into a unique studio for Quynh Anh to freely dress in many different stylish outfits.
Also a fashionista, Monsimi, a stylist who loves minimalism, makes young people fall in love with not only smart and elegant outfit combinations, but also extremely virtual live photos. "chill" at home.
In Monsimi's living space, everything is deliberately arranged by him to bring out the beauty without being fussy. So is the Monsimi refrigerator. Skyblue is as romantic as his appearance, which he "matches" with the elegant space of the kitchen, helping him continue to "produce" beautiful sets.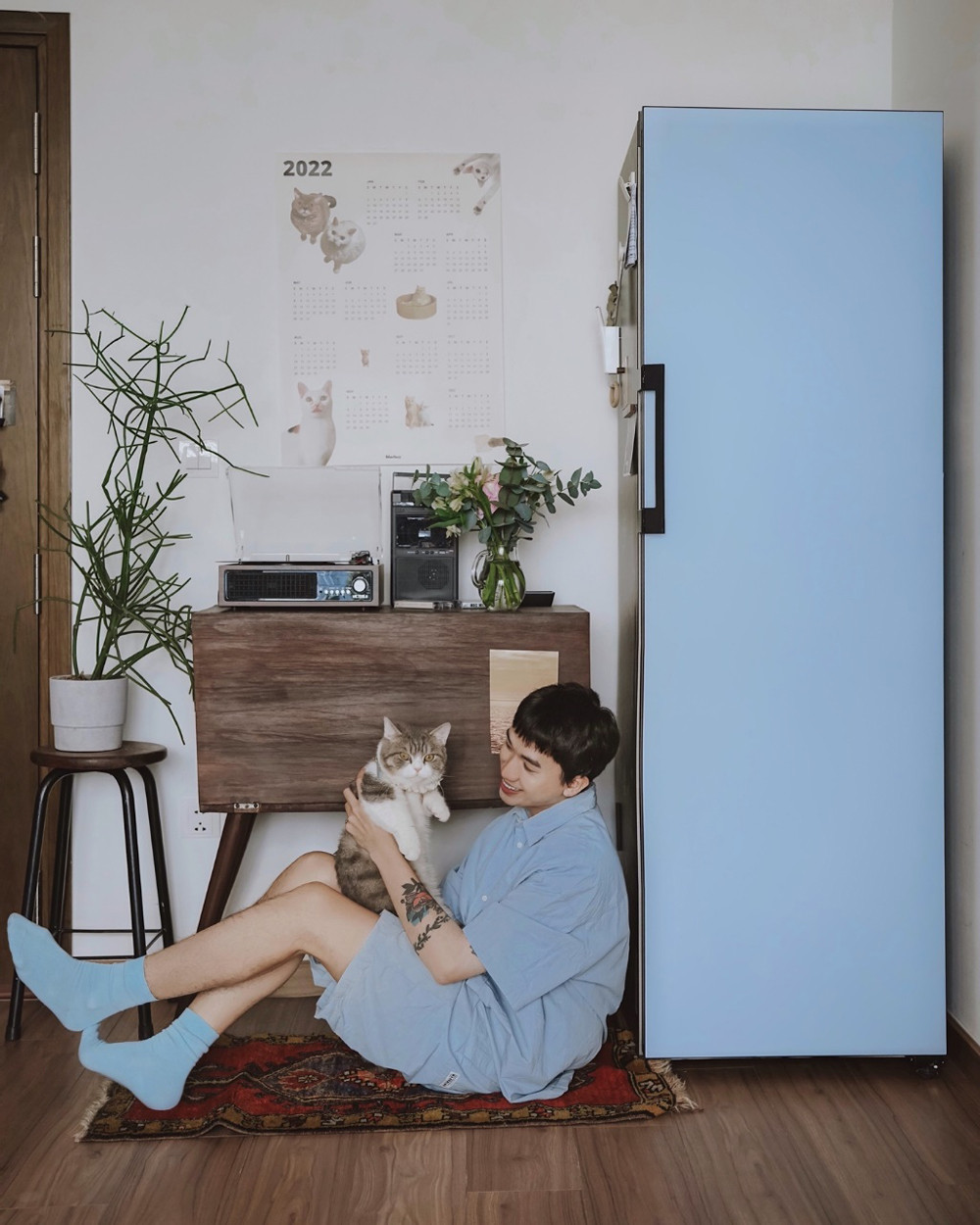 Toc Tien is a multi-talented but also nuanced singer. She identifies herself as a "Home-lover by day, dancing on fire by night", so her living space must also balance these needs to satisfy both of those unique personalities. To express tenderness and family love, Toc Tien chose white color. But besides that, she also needed a stronger color for her charming rebellious personality, and navy blue of course became the ideal choice.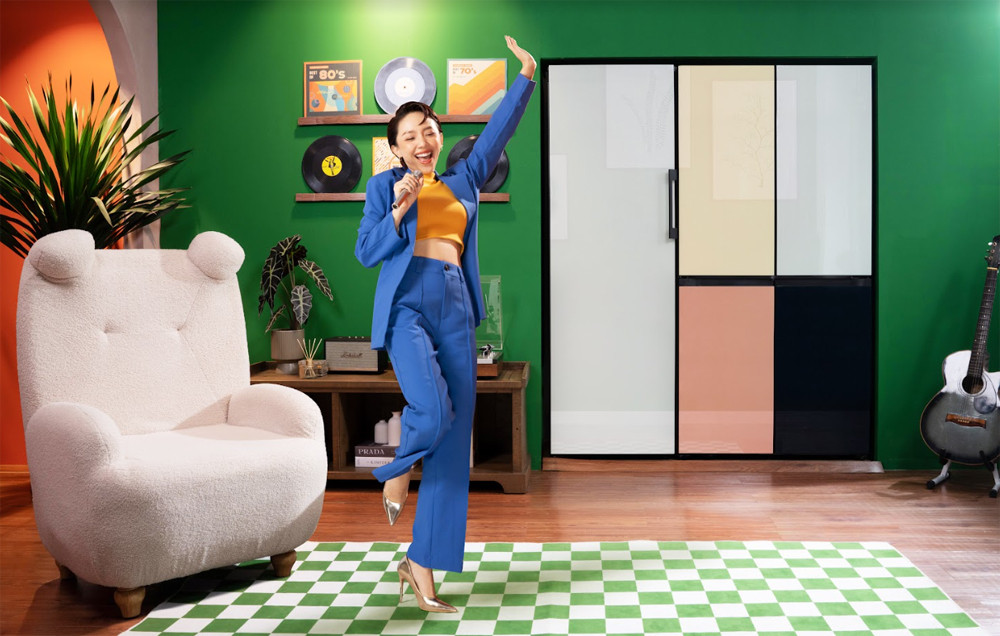 For Ha Do, being creative is both a job and a lifestyle. Therefore, her meticulousness, perfectionism and aesthetic thinking appear in all aspects of her life, not only when designing color palettes or creating concepts for projects. But for Ha Do, the standard is not in the splendor and flashy beauty, but things are only beautiful when they are arranged in a reasonable manner and stand out with their personal imprint. Perhaps that is why Ha Do is very curious to explore Bespoke's color collection, to see how her own imprint will be expressed through colors.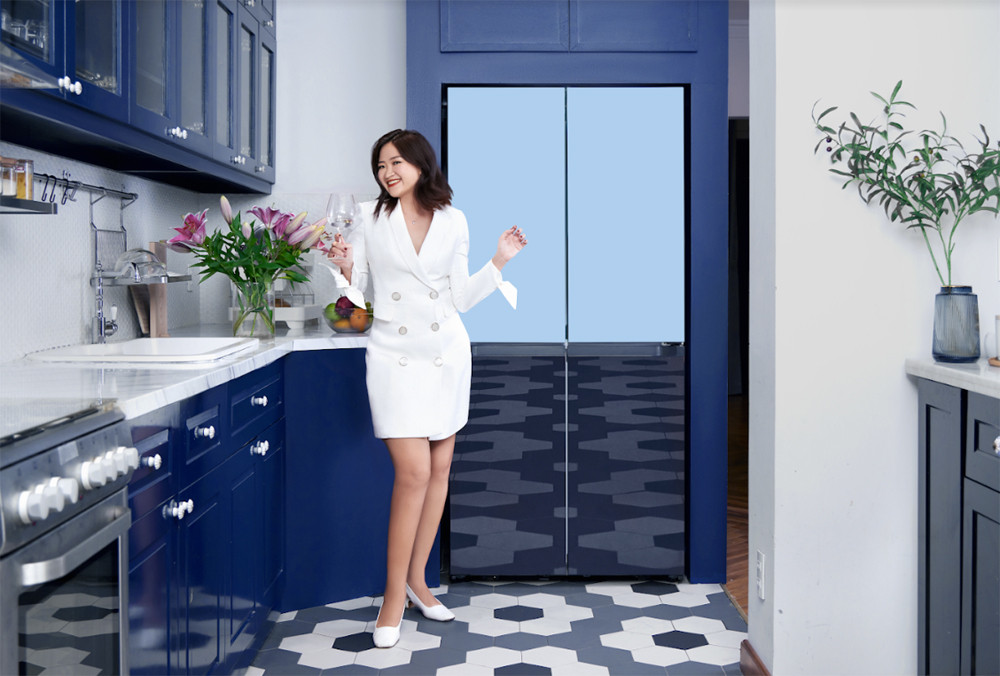 Samsung Bespoke 7 colors – brighten up the space
There is no other place that shows a person's personality more clearly than their home. It will be wonderful when you are invited to invite others into your own private living space. For example, a kitchen designed with your personality in every detail, even a refrigerator can introduce you to the guests, who is the owner of the house.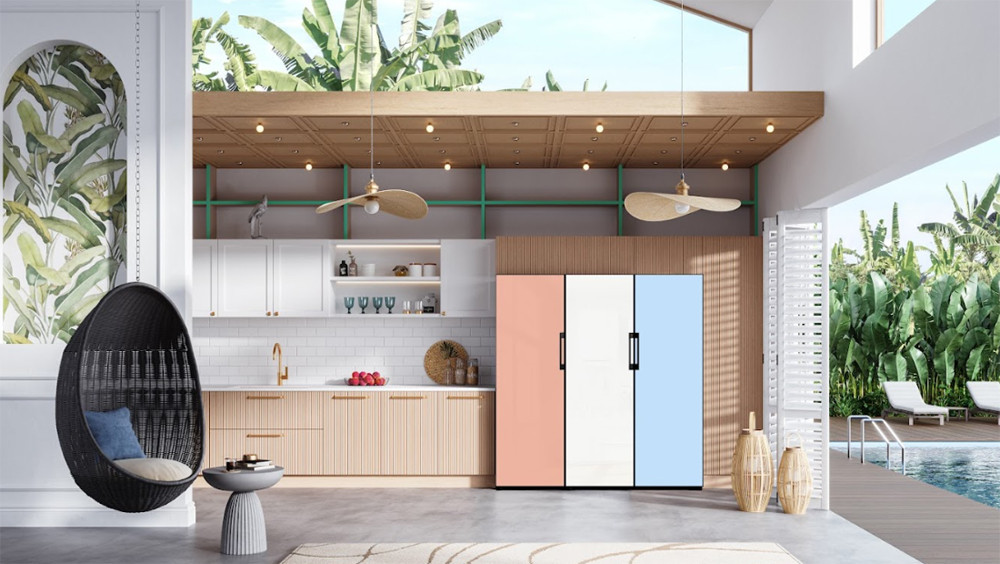 However, at present, most of the refrigerators on the market are neutral colors and universal designs to suit a wide range of customers, while forgetting about the personal element of the user. . Therefore, Samsung has launched a Bespoke refrigerator line with 7 different colors in Vietnam, including: Black, White, Navy Blue, SkyBlue, Peach Pink, Vanilla and Beige Brown. These are the most trendy colors and are extremely easy to coordinate in any home style.
Along with the modular feature, it is easy for customers to easily combine unlimitedly different colors to harmonize with their living space and highlight their personality.
Besides, the luxurious mirror surface of this refrigerator, with its soft shine when combined with reflected light, also helps to bring a luxurious highlight to the living space. Corresponding to each different color of the refrigerator, this mirror will produce different visual effects, providing a rich choice for customers. Now, the refrigerator can completely become an adornment of your living space in the most creative way.
Thu Hang
.