It is reported that Apple is working with TSMC to develop self-driving chip technology, and plans to build an Apple Car chip factory.
Over the past month, news of chips developed by Apple has gone viral, and stock prices of major supply chain makers have fluctuated. Can R&D power and supply chain integration help Apple surpass the high threshold of automotive chips?
The "brain" of the self-driving car market coming soon?
Apple's car-making plan has gone through a lot of ups and downs, but it's still going on. In 2014, Apple launched the Titan program with the goal of being an electric self-driving vehicle. However, due to factors such as the direction of development, organizational structure, and technical challenges, the focus of research and development has shifted from making cars to autonomous driving systems.
Apple CEO Tim Cook said in 2017 Apple was developing an autonomous driving system and considered it an important core technology. Tim Cook's position on autonomous driving also explains Apple's recent revisions to the project's organizational structure. It is reported that Apple has handed over the self-driving system development team to John Giannandrea, senior vice president of machine learning strategy and artificial intelligence. This system will be used in Apple cars.
Apple's product line has always been focused on "two-legged" travel, and software deployment and reinforcement of core hardware dominance have always been synchronized. Since the beginning of this year, Apple has continuously applied the "multi-sensor real-time calibration and alignment" system to recognize the surrounding environment, steering system, body structure ventilation and emitting system. Show surrounding obstacles based on LiDAR.
But the sensor-based layout is not enough to build an autonomous driving architecture. Sensors are the sensory organs of self-driving cars, responsible for the perception level. In order to make decisions and execute the information collected by sensors, they also need a computational chip that acts like the brain. It is reported that Apple is cooperating with TSMC to develop self-driving chip technology, and plans to build an Apple Car (or iCar) chip factory and begin negotiations with the supply chain.
Can R&D and supply chain overcome the barriers of the auto industry?
The successful launch of the A and M1 series of chips primarily benefited from Apple's strong R&D capabilities, including a large, continuous and stable R&D team. Second, due to Apple's relatively closed ecological model, it has a clear advantage in software and hardware co-calibration and matching. Third, due to Apple's complete system integration from chip-hardware-software-systems, provides the best way to rapidly upgrade products.
Right now, processor chips are just the beginning of your self-development path Apple. On December 11, Johny Srouji, Apple's Senior Vice President of Hardware Engineering, revealed that Apple has started development of its first baseband chip. The release of this information has caused the share price of base-band chip supplier Qualcomm to plummet.
Industry experts have pointed out that, for compute chips, since companies like ARM already have complete IP and reference designs, chip designers can re-purchase them for product combinations and optimizations. chemical their strength, making a difference in performance. The wireless chip's biggest difficulty lies in the design of the communication physical layer and protocol stack, which requires extremely complex test design and verification, including lab tests, experimentation. field, and the stabilization period of the product is many years.
The difficulty of researching and developing automotive chips lies in the stricter reliability and certification standards. Compared with consumer electronic chips, the automatic control chip has a longer R&D cycle and industrialization cycle. In terms of technology, chip stability and consistency are of particular importance. In terms of capital, chip companies need to make long-term investments. Development period generally exceeds 5 years, in terms of certification it is necessary to obtain dual certification from tier 1 and auto manufacturers.
The pursuit of AI for autonomous driving made chip design even more difficult. During the entire evolution of cars to intelligent systems, due to increasingly high regulations on safety and environmental protection, there was more control over computing and control chips. MCU represents.
In particular, the automotive electronic control architecture increasingly applies the implementation architecture of domain controllers and many ECUs. A domain controller requires higher computation, stronger network interfaces and lower power consumption. The chip companies' R&D capabilities and the chip manufacturing process also impose higher requirements.
Fortunately, Apple is not alone. While creating software and hardware, the supply chain moved. Digitimes reported that Apple has begun negotiating cooperation with the automotive electronics supply chain. In addition to plans to set up factories with Apple to develop car chips, TSMC will also use gallium nitride technology to help consumer and commercial vehicles move toward electrification. At the same time, Foxconn, Apple's multi-year supplier, recently got into the electric vehicle sector.
Judging by the six-year licensing agreement signed between Apple and Qualcomm, Apple expects a protracted battle for its own-band-developed chips, as well as the six-year Titan plan that has been accumulated. . Foreign press predicts that iCar is expected to be released in 2024 or 2025, meaning that the overall R&D cycle of Apple cars could last more than 10 years.
Phong Vu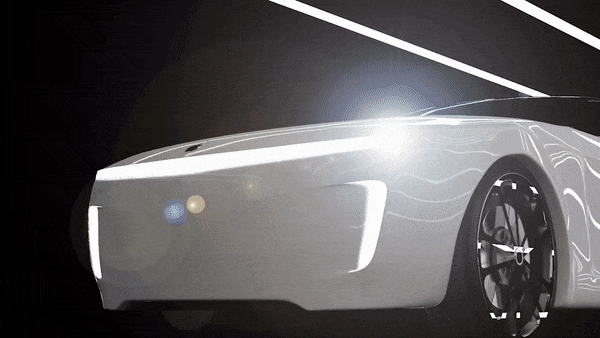 Apple's most secret project
The project is considered the "iPhone for the car industry" of Apple is said to focus on developing self-driving cars with the most modern technologies.
.