Many countries have taxed investors with amounts that can be up to 55% of profits gained from participating in the crypto market.
With the growth of the cryptocurrency market in recent years, many countries have begun to seriously consider it as a digital asset and a legal form of investment. That is also the reason some countries pioneered in taxing people who invest in this type of property.
According to a report by PwC, Australia, the Netherlands, Denmark, Sweden, the UK, and the US were the first countries to issue tax guidelines for crypto investors (2014).
Following that, a few countries such as Argentina, Colombia, Japan, and Switzerland also issued the first guidelines in 2017. By 2018, this list includes Germany, Ireland, Luxembourg, South Africa, and Portugal. Dental.
Most recently, the list continued to stretch with the arrival of Canada, Singapore (in 2019), New Zealand, South Korea (in 2020) and Hungary, Elsavaldor (in 2021).
In fact, most countries' legal guidelines treat cryptocurrencies as an asset. However, due to many different methods of exploitation, most countries do not have clear regulations on tax when exploiting these types of assets. The emergence of a new asset class, the NFT, which is not regularly traded, also poses many problems for the regulator.
With the tax on income from cryptocurrencies, governments around the world are imposing this tax at a rather high rate. Meanwhile, due to the lack of clear regulation, some countries decided to delay or abolish this tax.
Cryptocurrency investors in Japan are facing a tax of up to 55% of their profits from cryptocurrency investments. However, this excessive tax collection has been opposed by the Japan Crypto Assets Business Association (JCBA) and the Japan Cryptocurrency Asset Exchange Association (JVCEA).
Both agencies have recently issued a request for cryptocurrency tax reform in Japan. Accordingly, they call for tax breaks for individual investors on earnings from the crypto market.
The proposal calls for a tax reduction to 20% for individual crypto investors. They also want in the new regulation to have provisions allowing investors to transfer losses within 3 consecutive years.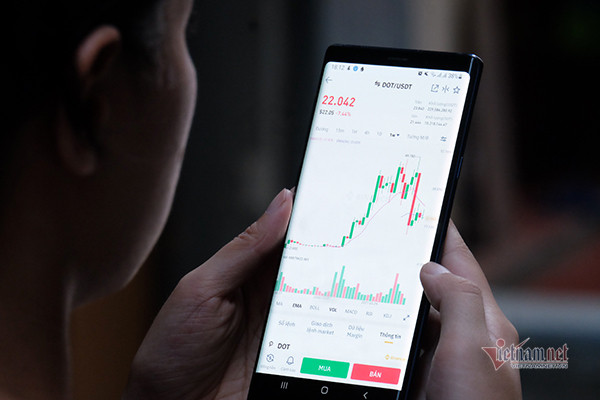 According to lobbying groups in Japan, excessive taxes will make it difficult for businesses and individual investors in the country compared to more crypto-friendly countries.
In the Asia region, India imposed a 30% tax on profits derived from cryptocurrencies in April of this year. Meanwhile, Thailand plans to remove the proposed 15% tax rate for crypto investors. The country even waives VAT (7%) to encourage the adoption of cryptocurrencies in the country.
Similar to Thailand, South Korea has postponed its policy on cryptocurrency tax collection until 2025. Under the previous proposal, the country had intended to impose a tax rate of up to 20% on crypto investors. .
Trong Dat
.