The drones incorporating AI developed by MiSmart are all unmanned aerial vehicles (UAVs) that are self-researched and manufactured by Vietnamese people.
The MiSmart-branded AI drones are the result of a development team led by two young scientists, Pham Thanh Toan and Tran Phi Vu.
This is a type of unmanned aerial vehicle (UAV) that has the function of reconnaissance to find the infected area thanks to the integration of artificial intelligence.
The drone for plant health determination developed by MiSmart.
These drones are also capable of spraying the right place on diseased crops, saving up to 99% of pesticides. MiSmart is also the business that won first prize at the Vietnam Digital Solution Search Competition (Viet Solution) initiated by the Ministry of Information and Communications.
Two years of self-researching as a UAV
According to Mr. Pham Thanh Toan – CEO of MiSmart, the construction of drones with artificial intelligence is done by him personally together with a high school friend, Mr. Tran Phi Vu. Mr. Vu is still working as the CTO of this project.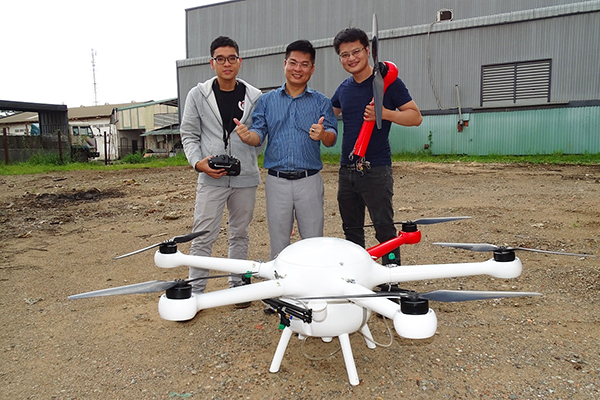 The drone development team of MiSmart with Dr. UAV Tran Phi Vu (left) and Master of Deep Learning Pham Thanh Toan (right). Photo: Ha An
This is a rather accidental combination when these two friends accidentally meet again on the occasion of the Lunar New Year. At that time, Mr. Vu was still studying his doctoral program in drones at the University of New South Wales (Australia). With Pham Thanh Toan, this is when he gained many years of experience in developing machine learning software and artificial intelligence.
Realizing that both have in common with the desire to create a solution to modernize the agricultural industry, Toan and Vu got together and formed MiSmart – a project specializing in the manufacture of specialized drones to used for many different purposes.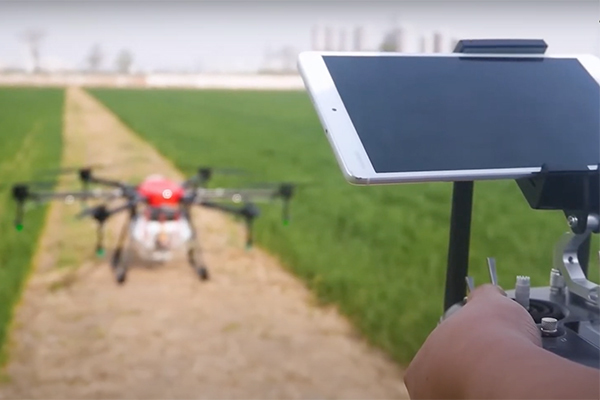 The drone models developed by MiSmart are owned by this Vietnamese research group in terms of hardware and software, only a few components such as motors and batteries must be imported.
After about 2 years of conceptualizing and starting to complete, MiSmart drones have been commercialized for nearly 6 months with 2 different drone models, Mis GA-22 and Mis TH-16.
The farmer can use the drone in automatic, semi-automatic or manual mode. The device is designed against dust and water. It can also be folded back after use.
MiSmart drones are characterized by carbon fiber, lighter than aluminum but 5 times stronger than titanium and capable of lifting 22kg of heavy objects. This is one of the rare drone models owned by Vietnamese people from hardware to software design.
Use AI to kill pests and diseases with drones
Sharing about his project, Toan said, the idea of ​​using a drone in the agricultural sector was implemented by him to increase the value of agricultural products of the Vietnamese people. By using a drone, MiSmart products are able to localize pests and diseases, thereby solving the abuse of pesticides while helping to maximize cost savings.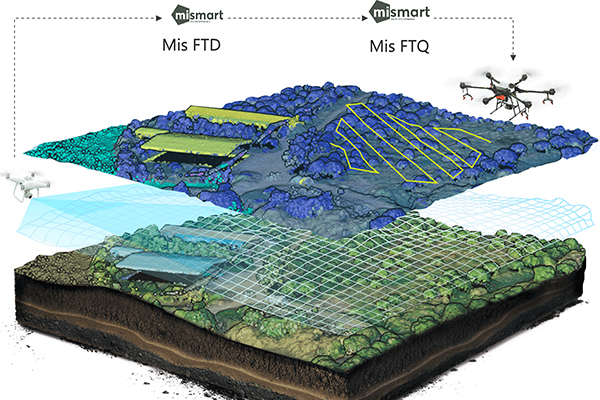 The drone's finishing process developed by MiSmart will start from the moment the drone goes scouting, sending the map to the server, until it detects pests with AI and finally spraying. All of these metrics are on an IoT platform to be managed. This way, the farmer can know the exact area to be sprayed without having to do much work on the drone.
These drones are also programmed to aid in spraying plant protection chemicals over large farmland areas, flexibly moving up, down or changing terrain.
MiSmart does not need to use AI cameras, instead, just high resolution cameras, cheap prices. After the drone captures the image and sends it to the server, the image will be analyzed by the AI ​​application to detect the anomaly. Drones will continue to fly out of those anomalies to capture more images and identify pests and diseases. These are the remarkable points of AI technology that the naked eye can hardly recognize.
Compared with traditional spraying method, MiSmart drone is up to 40 times more efficient using radar. This radar will sweep the area below and maintain a reasonable spray distance, saving drugs.
Aspiration to transform the number of Vietnamese agricultural sectors
After 6 months of commercialization, Toan's company has about 4 billion in revenue. According to Pham Thanh Toan, MiSmart's business model will include selling drones or leasing services. If you want to buy off, each drone device developed by MiSmart costs 200-250 million VND.
The initial results show that the products of this business have started to have positive feedback from the customers. The drone models are all working well with high stability, no drones have encountered problems.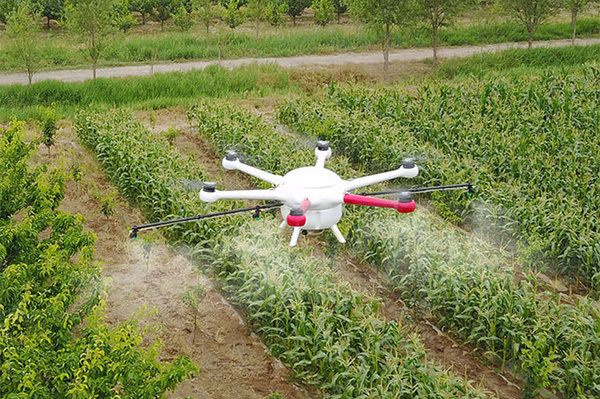 Not only used in spraying, detecting pests and diseases, protecting plant health, the MiSmart development team also has ambitions to apply this technology to forest management, mapping and rescue, rescue. .
Due to the unique qualifications of the drone operator, MiSmart's main customers are not directly farmers, but agricultural cooperatives, irrigation companies and large agricultural corporations. These are groups of subjects with certain qualifications, so the transfer of technology will be easier.
According to Toan, each terrain area has its own characteristics, so drones will also be designed according to the terrain to be able to operate most effectively.
"Right now, MiSmart is focusing mainly on the western market, where there are great ways to model. In the north, MiSmart will focus on tea hills. In the near future, MiSmart will also develop a drone model dedicated to coffee fields in the Central Highlands region, "said Toan.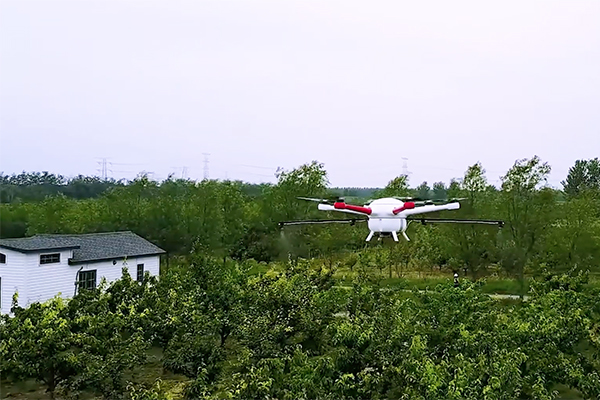 MiSmart's main customers are not directly farmers, but agricultural cooperatives, irrigation companies and large agricultural corporations.
After more than 2 years of self-researching and developing drones, this CEO said that the most difficult thing in the drone development process is that the supporting industry in Vietnam is still weak.
Toan's company has now mastered the manufacture of mechanical parts and carbon frames for drones. The software that this company develops is itself. However, with motors, batteries, … being important components of drones, MiSmart still has to be imported from abroad. In the near future, MiSmart wants to find more partners based in Vietnam to solve the problem of accessories.
Besides, the flight license is also an obstacle that MiSmart hopes to be able to solve. Currently not all of the company's customers are eligible to apply for a license. This is a difficulty for MiSmart in bringing the product to the market.
Although only in its nascent stage, the emergence of ambitious projects such as MiSmart is expected to change the face of Vietnam's agricultural industry. Digital transformation by bringing the world's most advanced technologies into the production process is the only way for Vietnam's agriculture to keep up with the world's progress.
Trong Dat

Finding the right problem will solve the pain of society
The correct, explicit and especially big enough problem will bring great value. That is the judgment made by Minister Nguyen Manh Hung at the award night of the contest Search for digital transformation solutions.
.