Cambodia is one of the first countries in the world to launch a digital currency with the participation of a central bank. Following Cambodia, Laos is another country in the region that has ambitions to develop digital currency.
Bakong is the name of a nationwide payment system based on Blockchain technology developed by the National Bank of Cambodia. Bakong was officially launched in October 2020 and is recognized as one of the world's first central bank digital currencies (CBDCs).
Central Bank Digital Currency (CBDC) is a digital format of fiat currency (fiat) issued by Central banks. CBDC has the characteristics of both cryptocurrencies and fiat money. It is issued by central banks but uses the same algorithm as cryptocurrencies.
Bakong is one of the first digital currencies in the world with Central Bank participation.
With the Bakong project, Cambodia hopes to create a comprehensive financial system. In it, people can perform basic financial transactions by phone, transfer money as well as make transactions at stores through smartphone applications.
Users can scan the QR code to transact or transfer money according to the recipient's phone number. Transactions can be made in Cambodian Riel or USD.
Cambodians do not need a bank account to register to use Bakong. The only requirement is that they have a mobile phone number provided by a Cambodian carrier.
According to the Central Bank of Cambodia, by November 2021, the Bakng application has about 270,000 users in Cambodia. The Central Bank of Cambodia then also partnered with local banks to operate and expand the acceptance of Bakong.
Bakong digital currency has reached 7.9 million Cambodians, half of the country's 16.7 million population. Currently, there are 6.8 million transactions made through Bakong with a total value of 2.9 billion USD.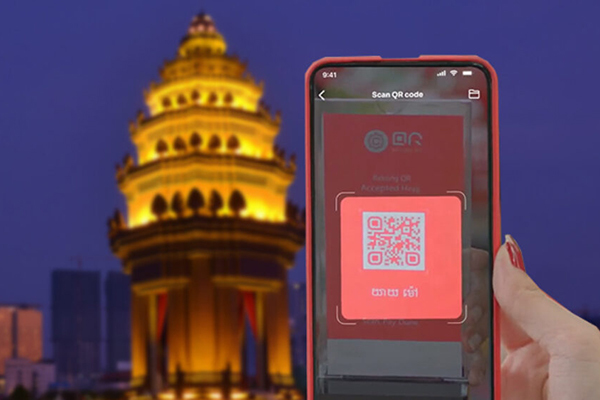 The introduction of a central bank digital currency (CBDC) is a new trend in the world banking industry.
Cambodia is classified as a least developed country by the United Nations. Statistics in 2017 show that only 22% of adults in Cambodia have a bank account or a mobile payment account. This rate is much lower than the 70% figure for East Asia and the Pacific, the report cited the World Bank as saying.
According to Nikkei Asia, this is the reason why the Central Bank of Cambodia developed a new digital currency. It will be a system that will allow everyone in this country to access financial services at affordable prices.
Bakong is named after an ancient Cambodian temple. To build Bakong, the Central Bank of Cambodia had to work with Soramitsu – a Japanese blockchain startup.
Malaysian commercial bank Malayan Banking also set up a cross-border money transfer system using Bakong. The system gives Cambodian workers in Malaysia a new transaction channel to transfer money back to their families.
In Cambodia, the use of dual currency is widespread. The USD is used in parallel with the Riel of this country in payment activities. The development of Bakong is expected by the Cambodian government to encourage the use of the Riel, thereby helping the country to be more proactive in managing monetary policy.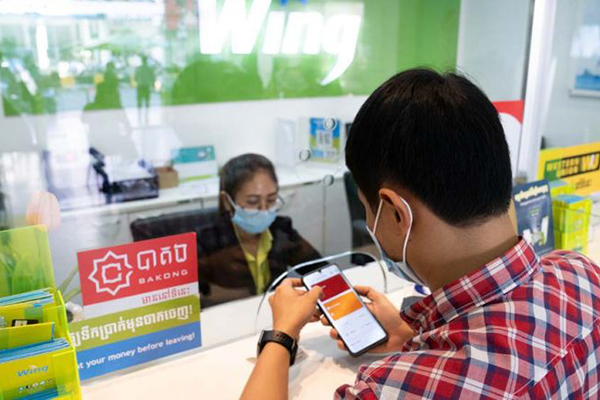 Bakong is expected to promote the development of digital payment utilities in Cambodia.
Before Cambodia, China was one of the most active countries when it came to deploying digital yuan in some cities. After Bakong's success in Cambodia, Laos is also considering collaborating with Soramitsu to launch its own digital currency.
A survey by Bank for International Settlements in January 2021 found that 86% of 65 central banks polled said they were engaged in working with CBDCs. About 60% of central banks are open to the possibility of issuing their own digital currencies in the near future.
In the case of Vietnam, the State Bank of Vietnam recently issued a plan to implement the Prime Minister's Decision No. 1813/QD-TTg dated October 28, 2021 approving the project on development of non-payment of payments. using cash in Vietnam in the period of 2021-2025.
One of the contents mentioned in the plan is that the State Bank will study and propose mechanisms and policies on national digital currency. In addition, this unit will introduce appropriate policies on non-cash payment service fees, enabling users to access non-cash payment services at reasonable prices.
Previously, in mid-2021, the Prime Minister also assigned the State Bank of Vietnam to research, build and pilot the use of virtual currency based on blockchain technology (Blockchain) in the e-Government development strategy in the period. 2021-2025.
Trong Dat

Many Southeast Asians live through the pandemic thanks to Vietnamese games
In some Southeast Asian countries such as the Philippines and Malaysia, many people have had a stable income to live on after the past 2 years of the pandemic thanks to Vietnamese games.
.