An Australian hacker faces 20 years in prison for writing and distributing spyware from the age of 15, raking in more than $500,000.
Nine years ago, 15-year-old Jacob Wayne John Keen, created a type of spyware called Imminent Monitor in his family's bedroom in the suburbs of Brisbane (Queensland, Australia).
Keen then sold this type of spyware on online forums for hackers, for $ 35 copyright. Between 2013 and 2019, a total of more than 14,500 people in 128 countries around the world ordered the malicious code designed by Keen, which helped the 15-year-old boy earn more than $ 500,000.
The type of spyware designed by John Keen is spread through email attachments or disguised as free software for users to download from the Internet.
After this malware is installed on the computer, they will allow hackers to steal information on the victim's computer, monitor the content typed on the keyboard to steal login passwords, bank accounts row.
Hackers can even control the victim's computer remotely, using the webcam and microphone on the computer to sneak pictures or record the victim without their knowledge.
Many people have used John Keen's spyware to silently record sensitive, private images of others, then blackmail the victim. Australian police estimate that more than 10,000 victims around the world have been infected with this type of spyware.
Australian police have opened an investigation into the Imminent Monitor spyware and have been keeping an eye on John Keen since 2019, after receiving reports from the US Federal Bureau of Investigation (FBI) and cybersecurity company Palo Alto. Networks (based in California, USA) about a type of malicious code distributed from Australia.
Australian police then raided John Keen's home, seizing his personal computer, which contained the source code of the Imminent Monitor spyware.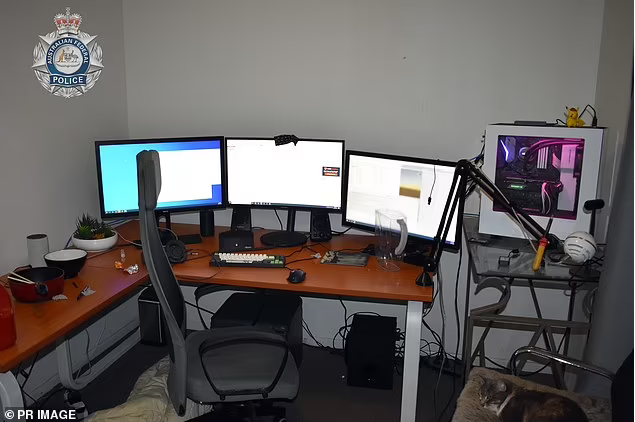 "These types of spyware are very dangerous because it can allow hackers to gain remote access to a victim's bedroom or home via their computer without their knowledge," said Chris Goldsmid, operations commander. Australian Federal Police's cybercrime action.
"Unfortunately, cybercriminals not only use these tools to steal personal information for illicit gain, but also use them for very malicious and despicable crimes," said Chris Goldsmid. know more.
Now, at the age of 24, John Keen is accused of many crimes, including spreading computer malware to gain illicit profits, using money from illegal activities … and faces 20 years in prison. Keen's mother, Justine Monica Keen, 43, also faces misdemeanor misappropriation of money and faces 10 years in prison.
Currently, many people who have purchased and used Keen's spyware have also been identified and arrested by police in many countries for crimes such as stealing personal information, breaking into bank accounts, extortion. money victims with hot photos or even possessing child pornography….
(According to Dan Tri, YN/CM)
.