Hacker Ngo Minh Hieu (Hieupc) has just been announced by Apple a list of security experts who have contributed to this company in May 2022.
The Apple homepage has just published a list of security experts who have contributed to the company in May 2022. This list has been created to acknowledge and thank the contributions of security experts who have found and reported potential bugs in Apple's web servers.
In the list of 43 names honored by Apple this time, notably, there is Hieu PC, a name that is no longer strange to the security world in Vietnam.
Hieu PC (or Hieupc) real name is Ngo Minh Hieu. He was once known as a hacker, when he was behind one of the largest systems of selling user identities that ever existed.
Superget website[.]info created by this former hacker sold the personal information of more than 200 million Americans. The name Hieupc is known as one of the hackers who caused the most financial losses for Americans ever.
After a period of atonement in the US, now Hieupc has returned to his country, redo his life and become a cyber security specialist and digital investigator at the Vietnam Information Security Supervision Center (NCSC). .
Since then, Ngo Minh Hieu regularly participates in community projects to warn and help people raise awareness about cyber security issues as a white hat hacker.
Sharing with VietNamNet, he said that this year, he found two bugs (errors) of Apple. Those are all bugs related to Apple's online service. Both of his submissions were acknowledged by Apple, and one of them led to the decision to honor this honor.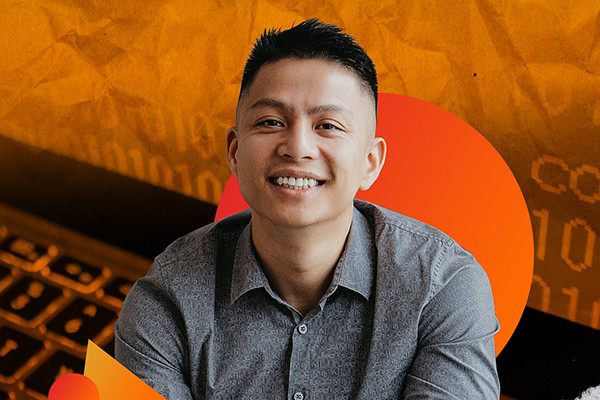 In Apple's list, Hieu PC was introduced as a member of CyKiller. Explaining this name, he said that CyKiller is the old name of the CyPeace project (Vietnamese name is cyber peace) that he played a founding role.
The goal of CyKiller in the past and CyPeace now is to help individuals and businesses protect their brands from fake websites, which are used by bad actors to fraudulently appropriate other people's property, affecting the environment. honorable reputation.
"The CyPeace project will help individuals and businesses find out the origin and check the safety of websites and applications, under the analysis of experts," Ngo Minh Hieu said.
Besides Hieu PC, in the CyPeace group, there is also the appearance of Pham Tien Manh (nickname Be May) – a new information security expert who was just honored by Apple in March 2022.
According to Ngo Minh Hieu, to ensure information security, Vietnamese businesses need to invest more in security as well as infrastructure. In particular, it is necessary to focus on upgrading the system, software and hardware being used to avoid vulnerabilities previously announced by the supplier.
An issue that businesses need to pay attention to is raising information security awareness for employees to avoid cases of human factor attacks.
"Businesses should dedicate a portion of their resources to investing in cybersecurity experts. If they are not eligible, they can create their own bounty program, in line with business criteria to attract white hat hackers to participate in bug finding. This is also the way big technology companies still do to take advantage of the brainpower from white hat hackers to patch their products," he shared.
Trong Dat
.