Two Ukrainian and Russian hackers are facing prison sentences of up to 145 years for spreading ransomware, affecting thousands of businesses in the US.
Yaroslav Vasinskyi, 22, a Ukrainian national, was arrested last month at the request of the US government while preparing to enter Ukraine from Poland. The US government is currently seeking to extradite Vasinskyi to the US.
According to a document just released by federal prosecutors, Yaroslav Vasinskyi is a member of the notorious hacker group REvil, which distributes ransomware to businesses in the US and around the world. An indictment said that Vasinskyi and his accomplices began building and distributing ransomware in April 2019 and continuously tweaked this malware to bypass security systems.
In the US alone, Vasinskyi is accused of carrying out about 2,500 ransomware attacks to profit $ 2.3 million when forcing victims to pay to decrypt data on infected computers. malicious code.
Notably, Yaroslav Vasinskyi is believed to be the culprit behind the cyber attack on Kaseya, a software company based in Miami state. Kaseya is a company that sells software that helps small businesses take control of their computer networks. The attack against Kaseya, which took place in early July, affected at least 1,500 businesses in the US and other countries by spreading malicious code through software released by Kaseya.
Yaroslav Vasinskyi has demanded a ransom of up to $ 70 million to decrypt data on a computer infected with ransomware.
Yaroslav Vasinskyi was also identified as the perpetrator of an attack on Quanta, a supply chain partner of Apple, to steal the design of the MacBook Pro laptop model expected to be released in 2021. The attack took place in April. 2021 and make a request for a ransom of 50 million USD or else will spread the obtained information on the Internet.
"The arrest of Yaroslav Vasinskyi demonstrates that we will work with our international partners to identify and arrest alleged cybercriminals, wherever they are currently," said US Attorney General Merrick. Garland, said.
In addition to Yaroslav Vasinskyi, another accomplice of this hacker and also a member of the REvil hacker group, Yevgeniy Polyanin, Russian nationality, is also accused of carrying out 3,000 cyberattacks with ransomware targeting companies. America, earning more than 6 million USD.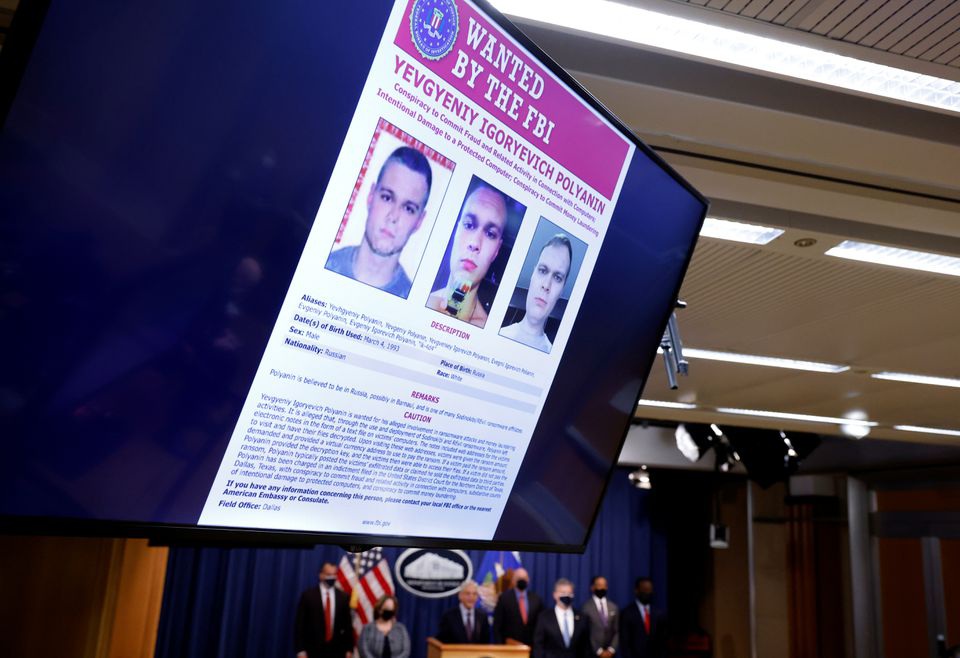 Currently Yaroslav Vasinskyi is being detained and may be extradited to the US, and Yevgeniy Polyanin has not been arrested. If convicted, Vasinskyi could face up to 115 years in prison, while the maximum sentence Polyanin faces could be up to 145 years.
The administration of President Joe Biden is urging Congress to pass legislation that would require companies in the US to immediately notify the government when they are the victim of a ransomware attack, helping to speed up the process. Investigate and identify the perpetrators of the attack.
Ransomware, a type of malicious code that will encrypt data on an infected computer and force the victim to pay a ransom to get it back, is considered one of the most dangerous types of malware today. There have been many hospitals, medical centers … become victims of these types of malicious code, affecting the patient care process, causing many patients to die.
Follow Dantri/NBC,WCCFT

The US punished the leader of the REvil hacker group, collecting more than 6 million USD in ransom
Recently, the US government announced a series of actions against some members of the REvil ransomware group as well as sanctions against organizations that help illegal money laundering groups.
.