By developing Make in Vietnam secure and secure products based on open platforms, businesses will gradually assert Vietnam's digital trust.
That is the spirit yet at the event Vietnam Information Security Day 2020 took place on December 2. This 13th national important forum contains ctopic: "Safety, cybersecurity Make in Vietnam – A key factor in the digital transformation of the country", with a strong message about the mastery of technology and the use of Vietnam security products and services (ATANM) for national digital transformation.
Workshop – International Exhibition Vietnam Information Security Day 2020.
Cyber ​​security will create Vietnamese digital trust
Minister of Information & Communications (TT&TT) Nguyen Manh Hung affirmed that ATANM Vietnam's mission is to protect Vietnam's prosperity in cyberspace.
To do this well, we have to master the ATANM product ecosystem, and build a strong ATANM industry.
Vietnam has owned 90% of the ecosystem of ATANM products to serve Party and State agencies. By early 2021, Vietnam will own 100% of these services. This is the pride of Vietnam because very few countries in the world can do it.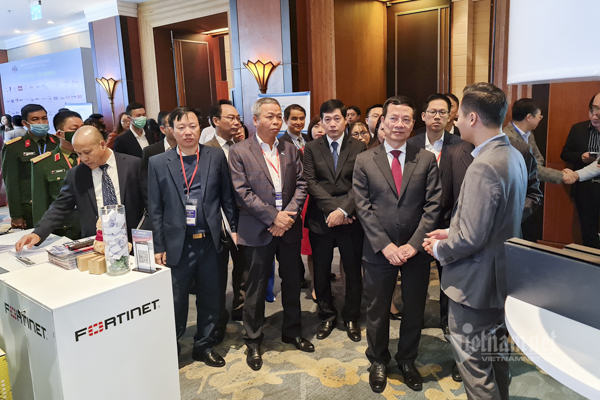 The Minister of Information and Communications (TT&TT) affirmed that ATANM Vietnam's mission is to protect Vietnam's prosperity in cyberspace.
According to Minister Nguyen Manh Hung, digital belief will become a decisive factor for the move from the real world to the virtual world. Many countries have claimed to only buy technology when the technology is open, especially when those technologies are used to build national infrastructure.
Vietnam develops 5G technology based on Open RAN open standard. Vietnam 5G network will also use open source. This is an advantage for ATANM Vietnam businesses.
ATANM businesses must work closely with the ICT product and service development businesses to ensure the highest level of security for ICT products, services and systems.
We must build a team of experts on cybersecurity and security at the core. As for the ATANM field, excellent experts and industry are equally important.
In addition to business and tools, excellent individuals are required. Because the tool can only handle known vulnerabilities. The unknown vulnerabilities can only be handled by experts.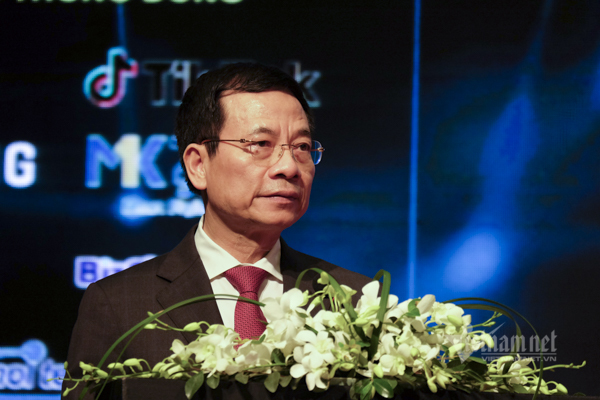 According to Minister Nguyen Manh Hung, Vietnam must protect its sovereignty and national prosperity in cyberspace.
The IT enterprises must have a new approach to universalize ATANM to all individuals and organizations. It may be that ATANM products are developed in the form of platforms. It is also possible that the ATANM service is provided as a free basic service to popularize and charge advanced services … And make the base price of the ATANM products public.
The Ministry of Information and Communications encourages ATANM enterprises to have new approaches in both technology and marketing, to soon popularize ATANM products and services to everyone and all organizations.
Vietnam also needs to participate and contribute more actively to safe and secure international activities. Create a safe Vietnamese cyberspace, share information, organize regional and international events, and contribute to international markets. Developing strong and high-quality food safety enterprises is the best method to accomplish this goal.
The world is investing increasingly in cybersecurity
According to Nguyen Son Hai – Director of Viettel Cyber ​​Security Company, the issue of security and safety is the risk that agencies and organizations face in the digital transformation process.
Over the past time there have been continuous major cyber attacks around the globe. In 2017, 5.1 Petabytes of big data was revealed. In 2019, the British energy company was scammed $ 243,000. In 2020, 2.3 million records of Antheus (Brazil) were leaked. This year, there are also 500,000 Zoom account information for sale online.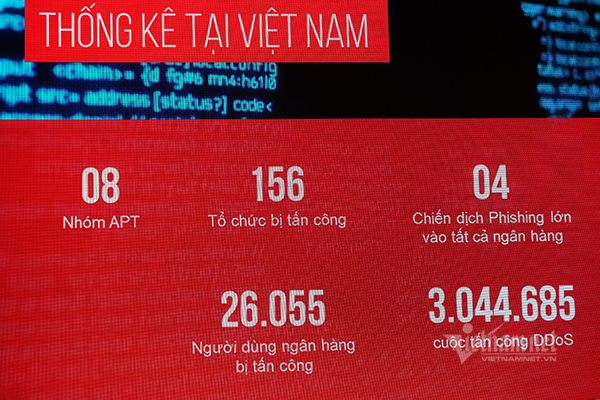 The statistics "can talk" about the situation of network security in Vietnam.
In Vietnam in the past year, there were 3 million denial of service attacks recorded by Viettel's network security monitoring system. About 156 organizations and 306 websites of government organizations were attacked. There are 4 major phising attack campaigns on all banks with about 26,000 bank users affected.
This expert said that food security is a major barrier to digital transformation. If we do not prepare well, we will be shy and dare not put information online. Therefore, food safety must go along with digital transformation, food safety must be a top priority, food safety must be part of the digital transformation and food safety must be embedded in the digital transformation.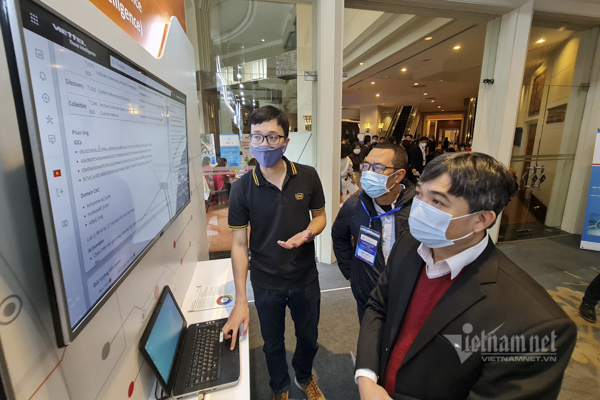 Both domestic and foreign businesses are actively investing in cybersecurity.
According to a report by the McKinsey Cyber ​​Security Division, businesses and government organizations are investing heavily in the security industry. The size of the global ANM market in 2019 will reach about 168 billion USD.
Although the budget decreased due to the influence of Covid-19, many agencies and organizations still maintained their investment in security. Due to the impact of Covid-19, many businesses tend to switch to work online. Therefore, Covid-19 will create a strong dynamic and promote the cybersecurity market.
The proportion of investment in food safety is forecasted to increase. Market size ANM is expected to increase to 215 billion USD in just the next 2 years.
The representative of CMC Group said that the technology solutions invested for the largest proportion were network security solutions for network, 5G and corporate internal network security solutions, along with the solutions for automation. Besides, compared to the past, the issue of protecting user identities is increasingly important.
Vietnam will be autonomous in terms of network safety and security
Mr. Nguyen Thanh Phuc – Director of Information Security Department (Ministry of Information and Communications) said that technological autonomy in security products, solutions and services will be the fundamental solution to ensure ATANM in Vietnam.
The development of Vietnam's ATANM ecosystem is a prerequisite for the development of Vietnam's ATANM industry. The proportion of types of food safety products in the past 5 years has been increasing dramatically. In 2015, our country only has about 5% of domestic food safety products. Up to now, this rate has reached 91% and is aiming to 100% by 2021.
In addition, the proportion of domestic product sales of food safety compared to foreign products has increased from 18% from 2015 to 39% in 2019, and is expected to be 45% by the end of the year. Revenue from security services in 2020 is expected to reach 1,900 billion VND. These results have shown the growth of an ecosystem of ATANM Make in Vietnam products and services.
In the coming time, the orientation of the Ministry of Information and Communications is to continue promoting the development of the domestic ATANM market with a focus on the Vietnamese ATANM product ecosystem. These will be the basic prerequisites to turn Vietnam into a power in cybersecurity.
Trong Dat
See the full text of Minister Nguyen Manh Hung HERE

Build digital trust with open technology products Make in Vietnam
Developing hardware and software products using open technology, that is how Vietnam shows its willingness to create digital beliefs about Make in Vietnam products.
.