Google has just officially launched and introduced a series of new product features. These are utilities to help audiences enjoy a full SEA Games season when Vietnam is hosting as the host country.
From May 12 to 23, 2022, Google will launch special features for SEA Games on many products. With Google Search, it is the interface that summarizes all the latest information about the 31st SEA Games, including the medal table, the list of live videos of the match, etc.
Specifically, when searching for the keyword "SEA Games 31" on Google, users will easily find the latest information about their favorite matches, sports and players. Users can even see the medal standings right at the Google search page and the ranking of their country.
In addition, Google will also display outstanding videos of key events such as the Opening Ceremony, the Torch Relay Ceremony, the moments of athletes receiving medals, etc. from domestic television stations and international, as well as from the YouTube channel dedicated to the 31st SEA Games.
When searching with the keyword "Sao la" – the main mascot of this year's SEA Games, users can also see an image of Sao la in 3D thanks to the AR Search feature.
With the Google Assistant virtual assistant, users can ask questions by voice to find information related to the Congress they are interested in. For example, "OK Google, how many medals does Vietnam currently have in this Congress?". Google Assistant will quickly collect and instantly answer those questions.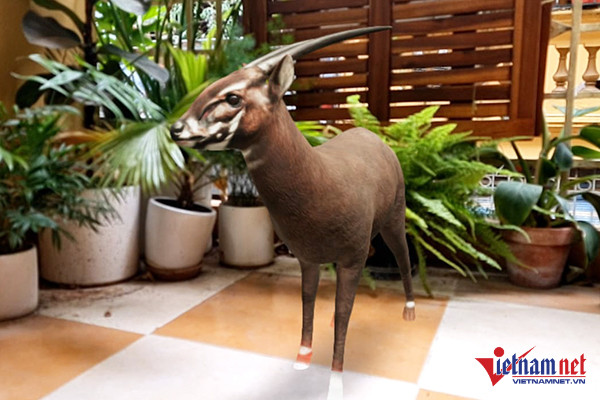 The SEA Games 31 YouTube playlist will also feature live videos or highlights from official SEA Games broadcasters on their YouTube channels. In addition, Google also added many new features related to SEA Games on its platforms and products such as Google Flights and Google Lens. These are effective tools to make it easier for fans from other countries to come to Vietnam to cheer for their team at the 31st SEA Games.
Previously, Google announced its participation in the media activities of the SEA Games Organizing Committee with the launch of the Google SEA Games 31 Trends website. This is a special online information page designed for the first time for the first time. exclusively for SEA Games 31.
The Google Trends page for SEA Games 31 will present information by 6 countries including Vietnam, Singapore, Malaysia, Indonesia, Thailand, Philippines and focus on the 7 most prominent sports of the SEA Games, namely Football, Badminton , Taekwondo, Swimming, Chess, Basketball and E-sports.
Trong Dat
.