The billion-dollar deal (Shark Tank season 5) just aired the first issue last night (June 5). This is a reality TV show where startups appear to the public and raise capital from investors.
In episode 1 of Shark Tank season 5, three startups appeared, including a tourism project and two technology startups. It is noteworthy that at this year's Shark Tank, a rather special business model appeared, which is the jewelry store 4.0 of the startup HanaGold.
According to the introduction of female founder Ngo Thi Thao (Hana Ngo), HanaGold is a jewelry store chain that applies 4.0 technology in management and business.
Here, users can buy accumulated gold online from only 100,000 VND and receive gold directly at the store. HanaGold was established in 2020 and has 3 stores. This startup currently has more than 15,000 customers using the application, of which about 30% have made a purchase.
Explaining in more detail about her model, Hana Ngo said that this is a form of deposit to buy gold. HanaGold builds a website and mobile application for customers to recharge and buy accumulated gold from only 100,000 VND. When you have enough gold, you can go to HanaGold's gold shop to receive physical gold.
In the presentation to the "sharks" of the program, female CEO Hana Ngo said that this is a startup project that comes from the desire to help Vietnamese people accumulate gold more easily. At Shark Tank, Hana Ngo called for an investment of $200,000 for a 10% stake in the project.
Due to being a new business model, HanaGold is one of the startups that are considered worth waiting for in Shark Tank season 5. However, after the presentation, this 4.0 jewelry store chain application did not receive the investment. of the sharks.
As the first person to close the deal, Shark Lien expressed his interest in Hana Ngo, but this "shark" thinks that the startup's business model has a high risk. That's why she doesn't invest in startups.
Agreeing with Shark Lien, Shark Hung Anh also refused to invest and advised the startup to review its model.
With Shark Binh, he believes that 4.0 or technology is not a magic wand and there are still businesses that cannot be changed. Because he did not believe in the successful future of the business model, he decided not to pursue the deal.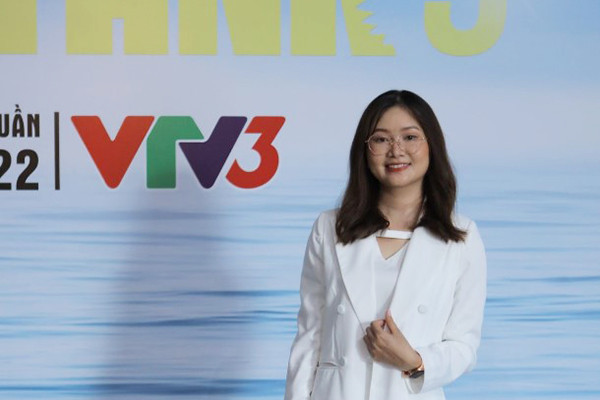 Talking to VietNamNet after leaving Shark Tank, female CEO Hana Ngo said: "It can be understood that HanaGold is a model of digital transformation of the jewelry industry, buying online and receiving goods offline, using the accumulated gold buying method to attract attention. customer experience".
"HanaGold's products and services are copyrighted designer jewelry, fine art gold coins, and design and processing services for exclusive collections for customers," she shared.
When asked by a reporter, what is the legal basis for HanaGold to deploy such a business model of buying and selling gold online, this female CEO said that in essence, HanaGold's business model is just gold trading. normal. However, instead of buying a large quantity at the same time, HanaGold's technology application allows gold buyers to have the flexibility to buy in smaller quantities.
The female CEO explained, HanaGold's application will keep the amount of gold that the buyer has bought, they can get it back at any time. This activity can be visualized as going to buy goods but asking the seller to keep the goods but have not yet picked up the goods, so it is not a gold trading activity on the account.
Although she had to leave Shark Tank without reaching an agreement with any of the show's "sharks", Hana Ngo said she would not give up her dream and continue to move her startup forward.
It is known that in 2021, HanaGold's 4.0 technology-applied jewelry store chain won the third prize in the competition to find startup talent in the field of financial technology at Techfest. This is an annual event for innovative start-ups organized by the Ministry of Science and Technology since 2015.
Trong Dat
.