Galaxy S22 Ultra and Galaxy S22 Plus will be equipped with new screens, creating a surprise that surpasses competitors in the high-end smartphone segment.
New report from SamMobile said, the Galaxy S22 series will be greatly improved in brightness, especially on the Galaxy S22 Plus and Galaxy S22 Ultra.
Galaxy S22 Ultra and Galaxy S22 Plus will have 'unmatched' new screens
Brightness is among the main specifications of the monitor and it is measured in candelas per square meter (cd/m2) or nits. Screen brightness nit is regulated: 1 nit = 1 cd/m2 = brightness emitted by 1 candle shining on a plane with an area of ​​​​1m2. This is a parameter to measure the intensity of light emitted on the screen, the higher the number, the greater the light intensity and the clearer the display will be.
Follow Sammobile, the Galaxy S22 Plus and S22 Ultra are expected to have better displays than their predecessors, with a standard brightness of 1,200 nits. While the highest brightness that the Galaxy S22 Plus and Galaxy S22 Ultra screens achieve is 1,750 nit.
For comparison, the Galaxy S21 Plus has a peak brightness of 1,300 nits and the Galaxy S21 Ultra can reach 1,500 nits.
This report is in line with previous rumors about the Galaxy S22 Ultra with a screen reaching record brightness. One of the rumors says that the brightness of the Galaxy S22 Ultra will reach 1,800 nits.
According to an earlier report, the Galaxy S22 Plus may have a better front-end design than the S22 Ultra, with thinner bezels than the top-end model. This can help Galaxy S22 Plus achieve better sales.
In terms of design, the Galaxy S22 is said to have a 6.06-inch screen, the Galaxy S22 Plus will have a 6.55-inch screen, and the Galaxy Ultra will have a 6.8-inch screen.
Samsung is expected to launch its 2022 flagship, the Galaxy S22 series, early next year. But it looks like supply chain issues could affect the company's plans to release the Galaxy S22 series.
Hai Phong (according to PhoneArena)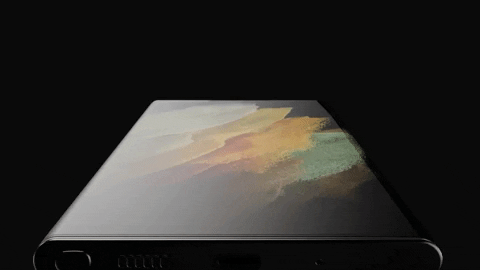 See the Galaxy S22 Ultra model with beautiful 5-lens camera
Galaxy S22 Ultra is expected to launch in early 2022 with many bright upgrades, especially the new camera system.
.