According to the disclosure from Ngo Minh Hieu (Hieupc), many details about his life as well as the time serving his sentence in the US will be shared in the upcoming book.
According to newly received information VietNamNet, former hacker Ngo Minh Hieu (Hieupc) is about to release his first book. The content of this book will be the story of the time when Hieupc was a hacker, as well as the days when he had to serve a prison sentence in the US and the time after.
Talking about his book, Ngo Minh Hieu said: "Every time I go to investigate cybercrime, I see my old self in it. Sometimes that time is also a useful part of my job now."
"There will be many details that will be shared publicly in my book to cover everyone's views, misunderstandings, and questions…", he shared.
As revealed by Hieupc, his book will be published in Vietnamese language in the immediate future. The book's release date is early 2022.
Cybersecurity expert Ngo Minh Hieu, who was once known as a hacker with the nickname Hieupc.
Ngo Minh Hieu was once known as a hacker when he was behind one of the largest systems of selling user identities that ever existed.
Superget website[.]info created by this former hacker sold the personal information of more than 200 million Americans. The name Hieupc has since become known as one of the hackers who caused the most financial losses to Americans ever, with about 200 million people affected.
After a period of paying the price for his mistakes, Hiepc has now returned to the country, redo his life and become a cybersecurity expert. Ngo Minh Hieu also regularly participates in community projects to warn and help people raise awareness about cybersecurity issues.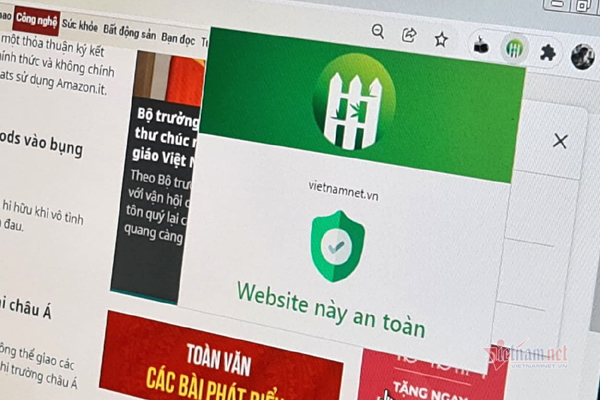 Website credibility testing utility called ChongLuaDao was developed by Ngo Minh Hieu's non-profit project.
Before planning to launch the book, Ngo Minh Hieu recently established a legal entity called Anti-fraud Social Enterprise Company Limited (Anti-fraud Company). This is the next development of Anti-Phishing – a non-profit project developed by Ngo Minh Hieu and many friends since December 2020.
The product of this project is ChongLuaDao – a tool provided as an app and extension (add-on) on popular browsers such as Chrome, Coc Coc, Brave, Kiwi Browser. The function of this tool is to warn users about the safety of websites and social media accounts.
Up to now, the Anti-Phishing utility developed by Ngo Minh Hieu's project has more than 37,000 users on Chrome and about 2,000 users on other browsers. The Anti-Phishing app also has more than 3,000 users on Android.
Trong Dat
Former hacker Hiepc founded Anti-Phishing company
Former hacker Ngo Minh Hieu's Anti-Phishing Company (Hieupc) was established with the non-profit purpose to combat fraudulent activities on the internet.
.