Not only has great access speed, the built-in WiFi 6 package also has better coverage with many devices that can access it at the same time.
Recently, FPT Telecom has officially launched an 800 Mbps Internet package with integrated WiFi 6 technology. This event marks the first time that a WiFi 6 Internet package has appeared in the Vietnamese market.
WiFi 6 is a new standard that ensures more efficient transmission of Internet signals over WiFi waves. With the integrated WiFi 6 package, users will be equipped with routers that use the new standard.
Compared with previous old standard routers, the maximum speed of WiFi 6 reaches 9.6Gbps, 2.8 times higher than WiFi 5. WiFi 6's coverage is also expanded by about 30%. At the same time, this technology supports a large number of devices to connect and access at the same time, while ensuring the maintenance of high speed.
For the first time, Vietnam has an 800 Mbp Internet package with integrated WiFi 6.
Basically, when using integrated WiFi 6 packages, in addition to accessing the Internet at faster speeds, users will not need to invest in additional wave extenders (access points) while still ensuring stable Internet connection in a large space such as villas, corporate offices, shops, etc.
In fact, since 2019, companies like Broadcom, HiSilicon, Intel have produced chips that support WiFi 6 in large numbers. For mobile phone manufacturers, the WiFi 6 standard was also supported during this time on high-end phones.
By 2020, major equipment suppliers in the world such as TP-Link, NetGear, D-Link will start mass producing Home Gateway products that support WiFi 6 to supply the market. The WiFi 6 standard then became mainstream and widely used from 2021.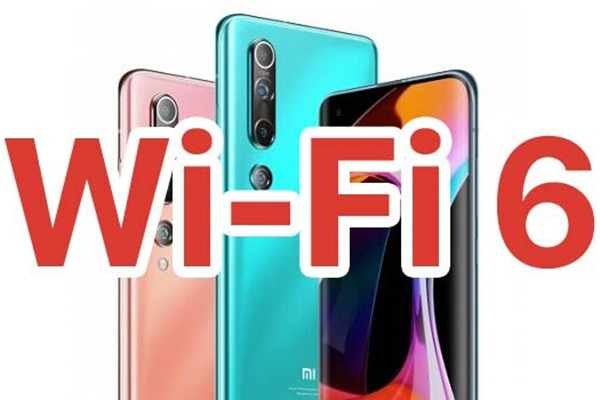 Smartphone devices that support WiFi 6 have now become very common as a mandatory standard.
In some countries around the world, Internet packages with integrated WiFi 6 have been deployed for a long time. Among them is the package with integrated WiFi 6 router with a speed of up to 1,000 Mbps of Shanghai Telecom (China). There are also other WiFi 6 packages of Singtel (Singapore) and 3BB (Thailand).
According to Research and Market's forecast, in the period from 2020-2026, the growth rate of the WiFi 6 device market will reach approximately 26%/year. By 2026, there will be 13 billion WiFi 6 devices on the market.
By the end of 2021, there have been 780 million smartphone devices supporting WiFi 6. It is expected that smartphones that support WiFi 6 standard will account for 90% of the total smartphone market by 2026.
Trong Dat

Announcing the typical broadband service provider & ISP in 2022
This is an award presented by the Vietnam Radio Electronics Association and the International Data Group (IDG Vietnam) to honor typical telecommunications service providers.
.