Through its unique design and flexible FlexCam camera mode, Galaxy Z Flip4 helps users explore unique and vivid perspectives that were almost impossible before.
Express your own personality
Not only excelling with a new and fresh folding design, Galaxy Z Flip4 also helps users become the focus of the crowd with 75 different design color options through a personalized Bespoke Edition.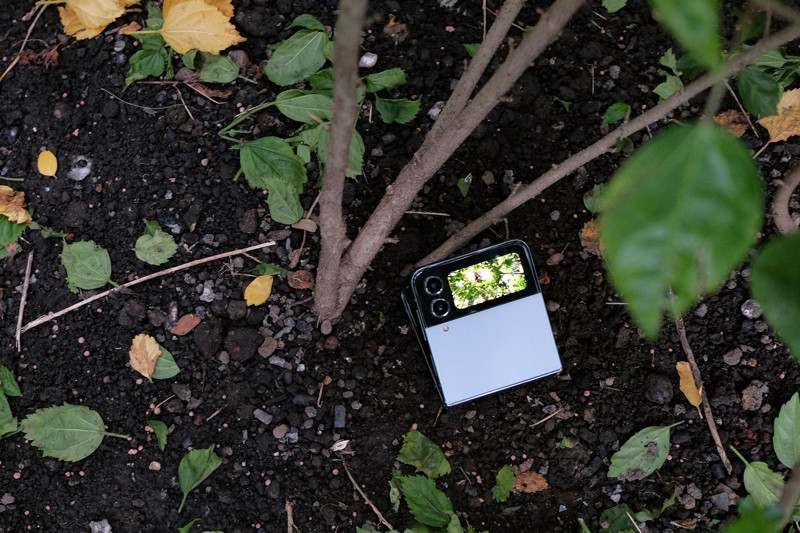 Ms. Thuy (District 1, Ho Chi Minh City) said: "Z Flip4 Bespoke Edition arrived only 2 weeks from the date of order, sent directly from Korea. Z Flip4 this year is more neutral and balanced. If Like the Z Flip3 there is something a bit too feminine, the Z Flip4 has a more balanced design for both sexes.Moreover, with the Z Flip4's external screen being larger, I can take advantage of it for decoration. and make more personal impressions."
FlexCam opens up creative perspectives
As a dynamic young person, Tung (HCMC) loves Galaxy Z Flip4 when the product inspires creativity through frames with "1-0-2". Taking advantage of the flexible flip-open mechanism of the screen and the vertical camera arrangement, Galaxy Z Flip4 "redefines" completely new viewing angles, rarely seen before.
If the FlexCam mode of the "elder" Z Fold4 arranges the camera horizontally, suitable for traditional viewing angles, the vertical camera cluster of the Z Flip4 is youthful and modern, suitable for younger people. No need to be complicated, by simply placing the Z Flip4 on the floor, users were able to create new and interesting perspectives, taking advantage of optical effects to stretch objects naturally.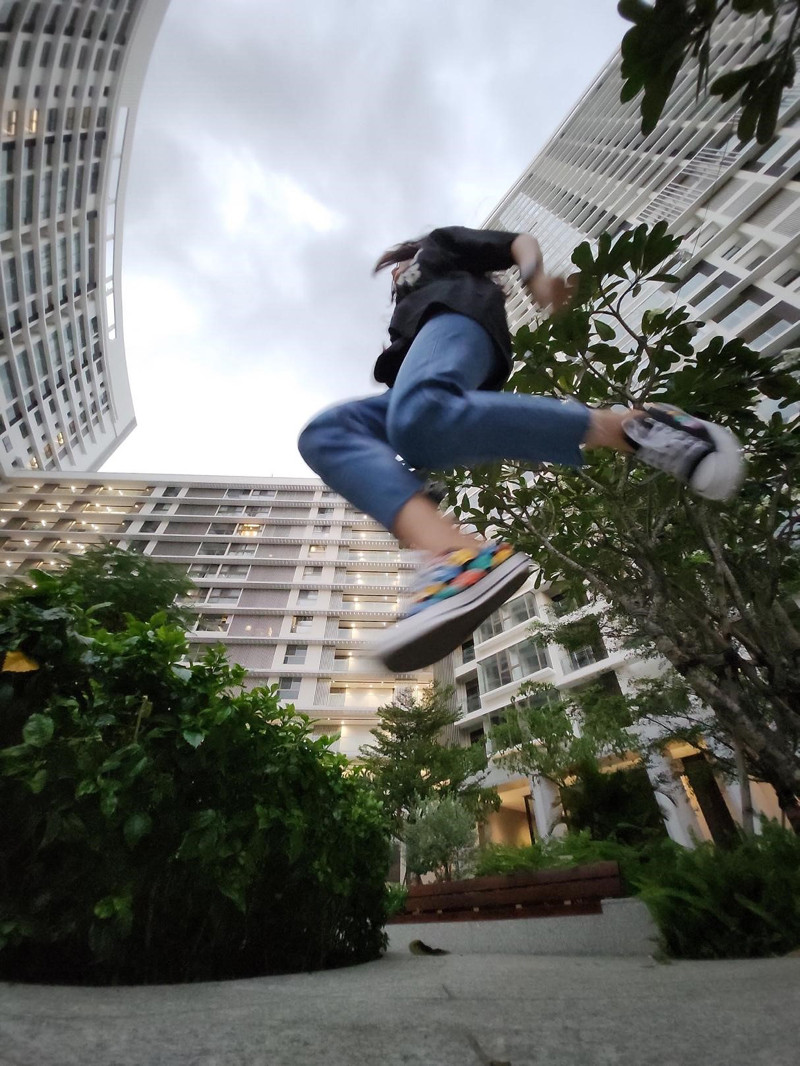 A Samsung representative shared: "Gone are the days of "stereotyping" everything, when manufacturers "force" users to follow the available options. Galaxy Z Flip4 – a product suitable for young users who are increasingly demanding difference and breaking ways.
Samsung Galaxy Z Flip4 Limited Collection – The Flex Mode Collection is the latest fashion release between Samsung x GIA STUDIOS, marking yet another unique fashion release inspired by the Galaxy Z Flip4 device itself.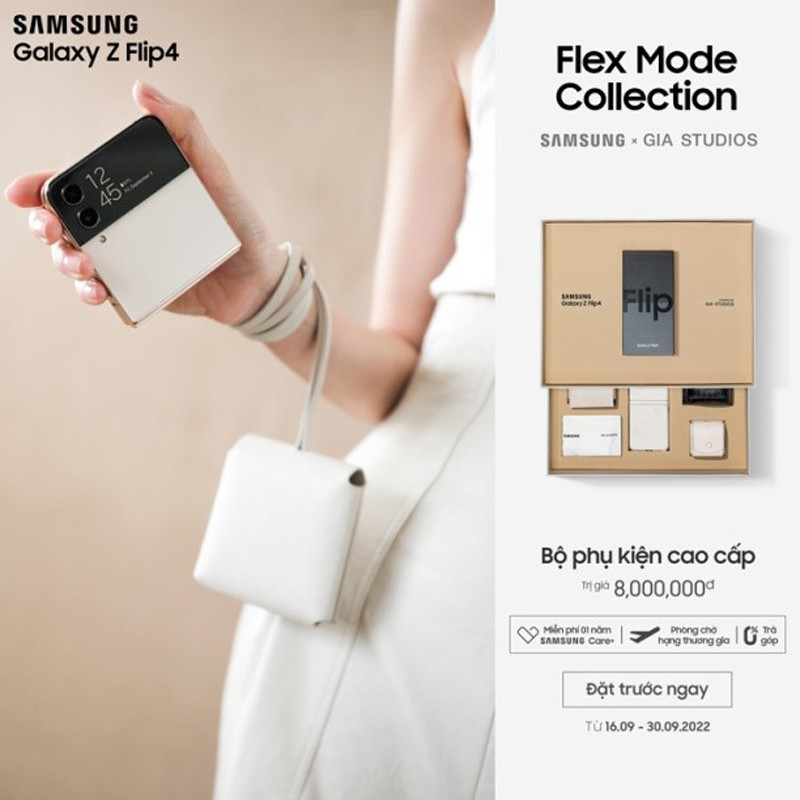 Samsung Galaxy Z Flip4 version – Flex Mode Collection starts ordering from September 16-30, 2022 with suggested retail price: VND 25,990,000. Collection owners also receive a full set of incentives including:
– 01 set of high-class accessories worth VND 8,000,000
– Instant gift voucher worth VND 2,000,000
– Comes with 1 year Samsung Care+ Extended Warranty package worth VND 4,000,000
– Business class lounge service at the airport
– 0% installment payment via financier or bank credit card
Thu Hang
.