Technology goes hand in hand with fashion
In a competitive market with countless domestic and foreign brands, SSTutte has won many favors from young consumers. Born in 2014, SSStutter chose its own direction when pursuing sustainable fashion with the message "Refined Life – Lean Life".
Thu Le, CEO of this fashion brand shared: "When you choose a lean lifestyle, carefully selected objects, equipment or clothes for long-term use is also a way to minimize the effects. impact on the environment, contribute to sustainable development".
Thanks to the right direction, SSStutter has successfully expanded its chain of 7 stores in Hanoi and Ho Chi Minh City. In the framework of the seminar "Vietnamese brands own the domestic market with technological advantages" organized by HP and AMD, when asked about the experiences for start-ups starting with the retail sector – In fashion, the young CEO emphasized the need for technology in business as well as branding in a professional and methodical manner.
He also shared, in order to capture customer tastes, especially when the online shopping trend takes over, fashion businesses need to take full advantage of technology. "For SSStutter, the technology platform is extremely important to understand customer behavior. The more we understand our customers and their behavior, the more data we have to bring to market the best products."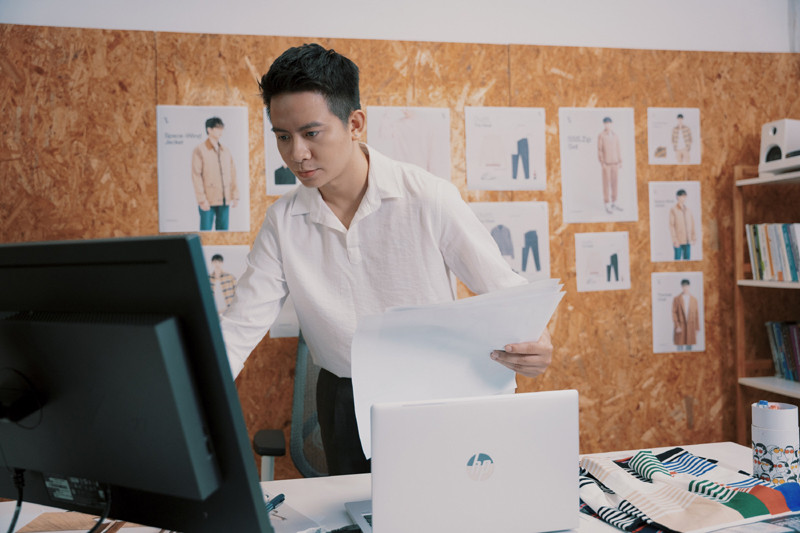 HP – Technology solutions for start-ups in retail and fashion
The success of SSStutter cannot be without the companionship of technology. In order to adapt quickly in the retail industry – fashion is constantly changing, requiring human resources to be equipped with technology devices that respond quickly, handle strong and run stably to support effective promotion. work.
With the consultation, CEO Thu Le experienced a set of equipment from HP technology company, designed specifically for retail and fashion startups, including: laptop 245 G8 and ProBook 445 G9 for computing needs. , data processing, and LaserJet M236dw printers for your business's daily printing needs.
In particular, the 245 G8 and ProBook 445 G9 business computers with powerful performance from AMD Ryzen™ 5000 Series Processors will meet the intense data processing needs of departments such as accounting, engineering and human resources. In particular, the machine has reliable stability, avoiding errors in operation, a common cause of reduced work productivity when having to re-process a job many times.
If you appreciate the 245 G8 laptop because of its accessible price, which can be deployed in large numbers to synchronize equipment for the staff, the young male CEO favors the ProBook 445 G9 because of its design. delicate and luxurious, very suitable for those working in the field of fashion who love beauty. HP's ProBook series is also known for its outstanding durability – MIL-STD-810H military standard and superior security – packed with powerful, automated, and user-friendly security features. user, multi-level from hardware, software to BIOS.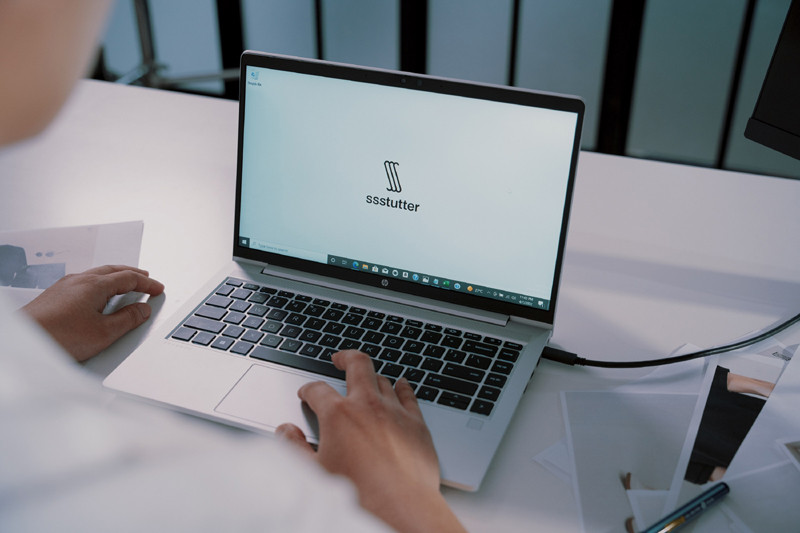 In addition, to help businesses optimize costs and extend the life of an investment, HP designs its business computers to allow users to easily upgrade according to their increased usage needs in the future. future.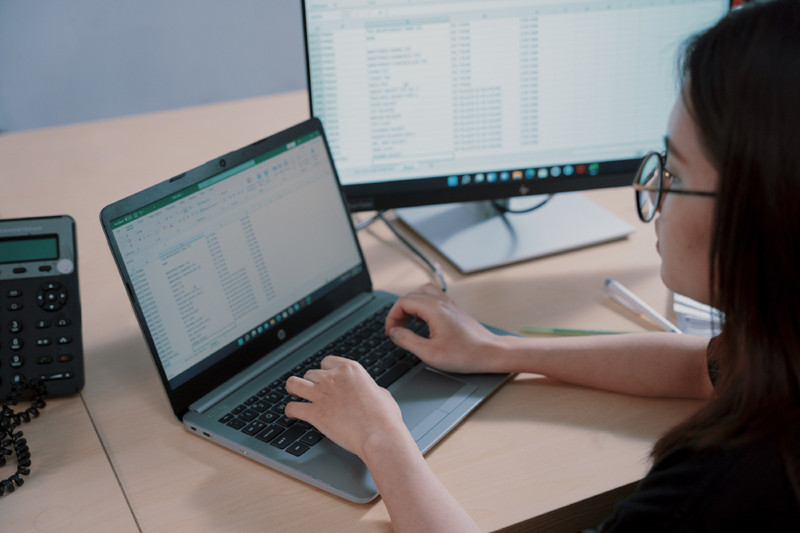 Currently, hybrid working is becoming a new working trend that requires SSStutter to be equipped with technology devices to support efficient working from anywhere. The HP LaserJet M236dw printer features super-fast automatic two-sided printing and support for use with the HP Smart mobile app to help CEO Thu Le and colleagues easily wirelessly print and scan high-quality documents even when work from home. In particular, this printer line also meets strict eco-label standards on environment such as Energy Star or Blue Angel, so the air quality in SSStutter office is always guaranteed, as well as suitable for lifestyle. sustainability that the brand is aiming for.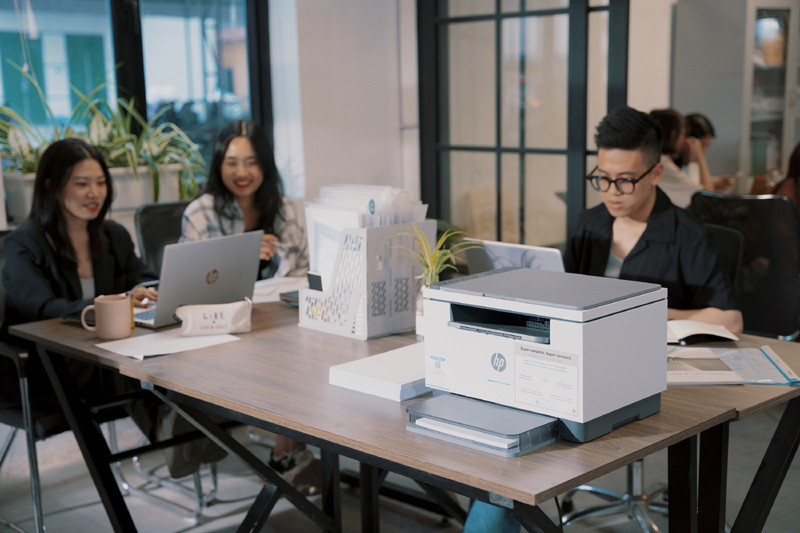 If grasped, technology will open up many new opportunities for the domestic fashion industry to rise up as SSStutter has been doing: "Let's adapt to the general situation, starting with changing thinking and methods. working method – connecting, especially choosing the right solutions and equipment, meeting the work requirements to bring the best quality and efficiency to the customers of the enterprise".
Select HP technology solutions for business:
– HP ProBook 400 series laptops, at: https://www.hp.com/en-en/laptops/business/probooks.html
– HP LaserJet M200 printer series, at: https://www.hp.com/en-en/printers/laserjet-200-series.html
Doan Phong
.