Not Bitcoin, Ethereum is the digital currency that has attracted the biggest attention from the tech community. While Bitcoin failed to break its peak, Ethereum price has been steadily rising since the beginning of April.
Ethereum has just established the highest price in the history of this digital currency. Accordingly, Ethereum's highest recorded price for the day held at $ 4,168.
With a new milestone just set, Ethereum price has increased 5 times from 800 USD at the beginning of 2021. Compared to the same period last year, Ethereum price has increased about 20 times in just 1 year. .
After breaking out of the high, ETH price continued to remain high, over $ 4,000.
Ethereum or ETH is currently the second highest total digital currency in the world, after Bitcoin. As of 9 p.m. on May 10, Ethereum's total market capitalization remains at $ 475 billion.
Although the total market capitalization of Ethereum is only half that of Bitcoin (over $ 1,000 billion), the total transaction volume of these two digital currencies in the past 24 hours has been equal.
Similar to Bitcoin, Ethereum operates on the Blockchain technology platform. The biggest difference between Ethereum and Bitcoin is their use and core technology.
Ethereum was created with the goal of becoming a platform for smart contract development. Ethereum is now serving as a means of paying for the operational costs of the network. Meanwhile, Bitcoin was born with the sole purpose of being a means of payment and a store of value.
The difference is also shown in the total supply of these 2 cryptocurrencies. While Bitcoin is capped at 21 million coins, Ethereum's supply is limitless.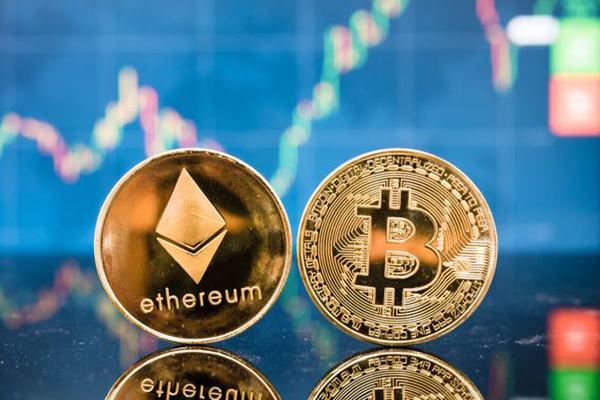 If Bitcoin is considered the gold of the digital world, Ethereum is more valued for its growth potential thanks to owning a smart contract platform.
Recently, in an interview on the YouTube channel "Altcoin Daily", cryptocurrency analyst Ben Armstrong made predictions about the price in the short, medium and long term of Ethereum.
Accordingly, this expert said that Ethereum price will soon reach $ 5,000 mark in mid-June 2021. By the end of August, the ETH tokens will be priced at $ 8,000. This price could reach $ 27,000 by the end of 2021. At least, Ethereum price this year should reach 10,000 USD, Ben Armstrong shared.
Not only Ben Armstrong, in April, multinational investment bank JP Morgan Chase also predicted that Ethereum's superior trend over Bitcoin will continue. In fact, this forecast is valid since the beginning of April until now, every week, Ethereum sets a new price peak.
Despite a lot of optimistic predictions about the future of Ethereum, investors should still consider putting money into this digital asset. At present, digital currencies like Bitcoin and Ethereum, while attracting a lot of attention, are still a risky investment channel.
Trong Dat

Are Vietnamese investors confused when Bitcoin prices drop?
Bitcoin price dropped 11,600 USD in just 2 weekends. Many people have begun to feel concerns about the "uptrend" of Bitcoin about to break. What are Vietnamese investors thinking now?
.