Recently, on Twitter, Mr. Elon Musk said: "The continuous uptime, bandwidth and latency of satellite broadband internet service are rapidly improving. Maybe the beta testing phase will end this summer.
Currently, the beta test version for SpaceX's satellite broadband internet services operated by billionaire Elon Musk has attracted more than 10,000 users in several countries around the world.
Completing the beta phase and moving into full mobile service will make it possible for more people to sign up for the service.
The antenna receives signals from the Starlink satellite beam
This will be a big change for SpaceX. Currently, customers are not allowed to migrate existing hardware from one address to another if you are able to join the beta. The registration form states that the service is limited to the position you enter at checkout because the Starlink satellite beam is not yet fully built.
In a follow-up post, billionaire Elon Musk said that the satellite beam Starlink will also "offer full mobility by the end of the year, so users can move it anywhere or use it on large moving vehicles such as planes, ships, and trucks. … ".
However, he added: "We need a few more satellite launches to achieve competitive coverage and upgrade some of the key software."
This is not the first time SpaceX has proposed a broadband internet connection for mobile vehicles.
In March, SpaceX submitted an application to the US Federal Communications Commission (FCC) to apply for a license to connect to the broadband internet for large vehicles such as ships, boats, aircraft, and vehicles. trucks and large outdoor vehicles (RV: Recreational Vehicle).
Musk later made it clear on Twitter that this has nothing to do with Tesla electric cars. "Don't connect Tesla cars with Starlink, because our terminals are too big. It's only for planes, ships, trucks and RVs.
SpaceX's Starlink satellite cluster currently has more than 1,400 satellites in low-Earth orbit (LEO) and has provided broadband internet service to users in beta testing in some countries such as the Kingdom. UK, USA and several other countries.
According to plan SpaceX will deploy satellite cluster Starlink with 42,000 satellites in the near future.
However, with the development of a large satellite cluster such as Starlink will cause concerns affecting the operation of other satellites and its brightness will also affect astronomical research activities.
Phan Van Hoa (According to Independent / theverge)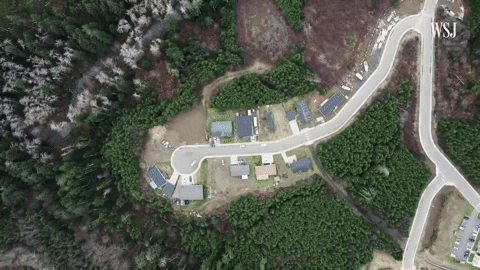 Will Elon Musk's Starlink revolutionize the Outback Internet?
Although only in the process of testing in some remote locations in the US, there are early assessments of the Internet quality provided by Starlink.
.