DoYoSe English is a smart English learning product set, which is expected to become a solution to help children from 4-11 years old to learn English by themselves with high efficiency.
DoYoSe English is designed with 4 courses Phonics, Ground, Mountain, Sky providing English learning content according to STEAM educational method (integrating knowledge and skills in 5 majors of science, technology, engineering, math and art). As a result, DoYoSe English helps children from 4 to 11 years old to learn English in an interactive and hands-on way, while supporting children's emotional development, independent skills, the initial foundations that form the next generation of workers. global population.
Specifically, DoYoSe English is a set of English learning products from Korea including an application installed on a tablet/Smartphone, a set of Smart Workbook digital books, connected by a Smart Pen smart pen. Only 60 minutes a day, including 30 minutes of study and 30 minutes of review on Smart Workbook, children are attracted to learning English with many continuous activities: understanding vocabulary, playing games, listening, watching cartoons and repeating pronunciation …
DoYoSe English is the solution for children to learn English
Each course is designed for a school year, from 48 weeks to 52 weeks, 5 sessions per week, each session 30 minutes of study and 30 minutes of practice, each lesson is designed using the 4R: Ready method. dynamic) – Real (visual), Repeat (review), Reinforce (intensive reinforcement).
Representative of Kyowon Corporation, Mr. Ryan shared: "We have researched and found that the average time for each child to focus best is 30 minutes a day to absorb new knowledge and lessons of DoYoSe. English is designed based on the golden principle of children's most focused time. Currently, DoYoSe English is a set of English self-study products for children in Korea, which nearly 400,000 families love to use.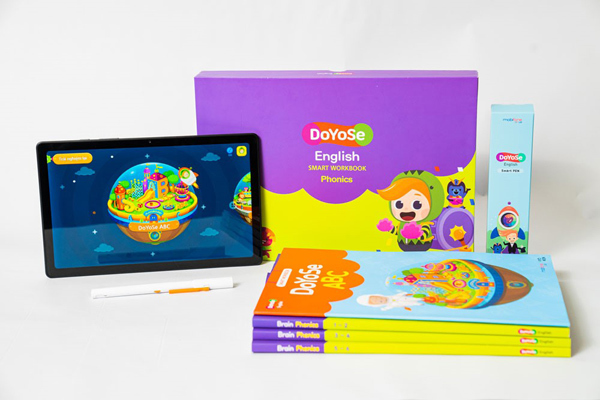 The DoYoSe English product set helps children not only learn English but also know more knowledge about many different fields.
Mr. Ryan also emphasized, "Vietnam is a key market that we aim for, because of the similarity in the concern of parents in Vietnam and Korea for their children. Currently, Vietnamese parents can install the Smart Mom application on their Smartphone to monitor their child's learning progress every day such as listening to their child's pronunciation, time and concentration of their child's self-study, etc. I believe Doyose English will be received by Vietnamese parents as a useful gift for their angels."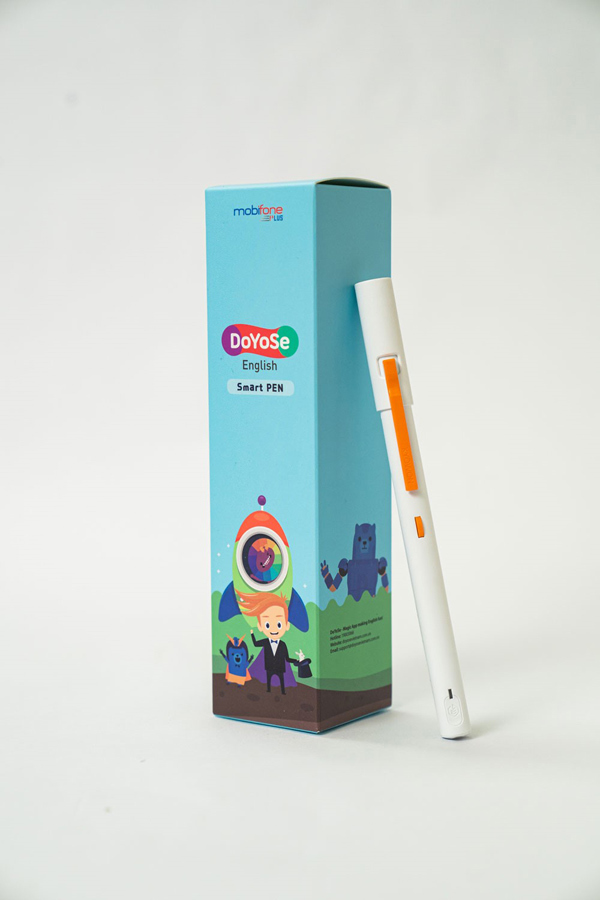 The smart pen makes the interaction between the baby and the lesson more attractive
DoYoSe English products use 100% 3D graphics to attract children to study hard and memorize quickly and longer than normal 2D graphics. On the other hand, 100% of the voiceovers are voiced by actors from the famous Broadway theater, New York. These are also the reasons contributing to the trust of customers in the Korean market when up to 95% of customers trust DoYoSe English products continuously for more than 12 months.
Implementing the national digital transformation strategy, MobiFone Plus Company – a member of MobiFone Telecommunications Corporation has chosen the DoYoSe English educational product set with the desire to help Vietnamese children of pre-primary and primary school age. soon get acquainted with the digital technology textbooks, making the acquisition of English easier and more natural.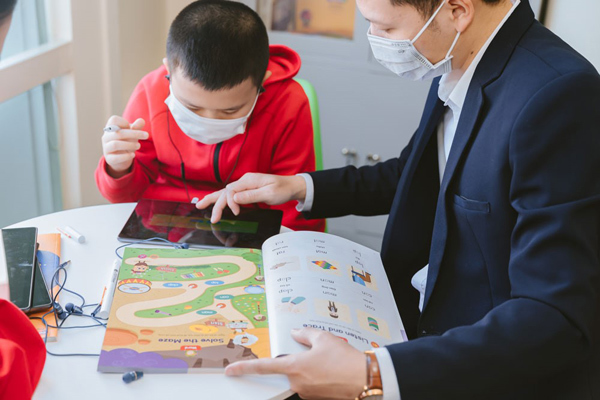 7-day free trial program starting from January 6 to January 31, 2022
On the occasion of the product launch in the Vietnamese market, with the goal of accompanying Vietnamese families and giving young children new and exciting experiences in learning English, MobiFone Plus Company supports 1,000 assistants. Parents and children in Hanoi and Ho Chi Minh will experience the product completely free for 7 days when registering at the earliest. The program will take place from January 6 to January 31, 2022.
Parents register to participate in the program on the website https://doyosevietnam.com.vn and the educational consultant team will bring the product kit (Smart Workbook and Smart Pen) to your home. Install the application on the parent's tablet or smartphone, connect the pen to the device and guide the children to use it.
Parents can also actively download the DoYoSe English app to their tablet or smartphone for a free trial. In addition, all customers will receive a 50% discount when purchasing DoYoSe Semi – Premium products (including 1 year DoYoSe English App License, Smart Pen Smart Pen, Smart Workbook Set) from 6/ 1 – 15/2/2022.
The Dinh
.