Vietnam should learn from the experience of attracting foreign investment in the technology startup sector of India and Singapore. These are the bright spots of startup investment in the world.
That is shared by Mr. Dao Quang Binh – Head of Market Development Department of TECHFEST 2021 at the Investment Connection Conference just held by the Vietnam Software and IT Translation Association (Vinasa).
Mr. Dao Quang Binh gave an impressive speech, attracting great attention from delegates attending the conference on investment connection in the field of technology and startups in Vietnam.
Accordingly, this expert believes that the experience from successful countries can partly suggest to Vietnam how to attract investment capital in the field of innovation and development of pioneering technologies.
Mr. Dao Quang Binh – Head of Market Development Department TECHFEST 2021.
Mr. Binh said that among the emerging countries as an attractive destination for technology investors, India has similarities with Vietnam in the growth of the middle class, the labor force. dynamics and percentage of people owning smartphones.
In recent years, India is a country with a boom in investment and completion of the startup ecosystem. The number of new unicorns (startups valued at over 1 billion USD) of this country has surpassed China for the first time.
There is one thing to keep in mind as the number of new Indian unicorns has only increased sharply recently. In the decade from 2011-2019, India produced only 22 unicorns. More than 40% of India's unicorns have appeared in 2021 alone. This is the country that has benefited the most from China's tightening policy on technology companies.
According to Head of Market Development Department of TECHFEST 2021, innovative companies always want a stable and favorable environment for development and expansion. Indian startups have thus received record-high venture capital inflows. The country is also rapidly becoming a promising destination for global investors to build next-generation technologies.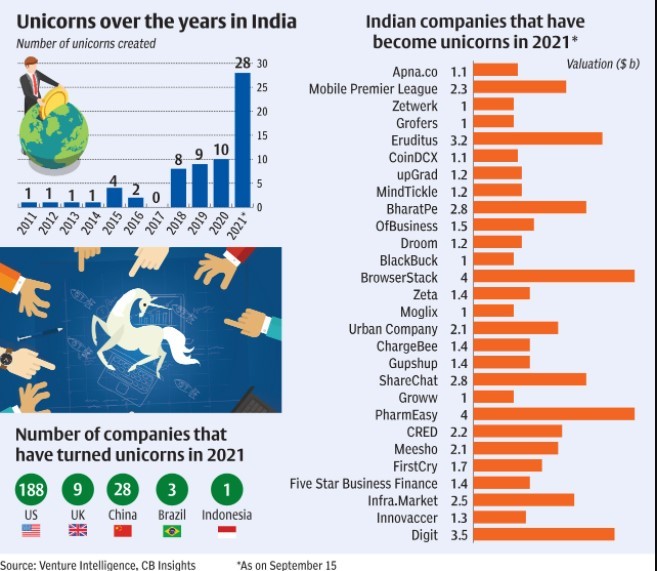 40% of all unicorn startups in India have just appeared this year.
The United Nations World Investment Report 2021 shows that India has become the fifth largest recipient of foreign direct investment (FDI) in the world. In 2020, about $64 billion has flowed into India, much of it towards the tech sector.
A clear, healthy system of regulations that support IPOs also helps India become a bright spot in the eyes of global venture capital.
Besides India, Singapore is one of the prominent countries in attracting investment in technology startups. The country has long emerged as a favorite destination for foreign investors and multinational companies.
Not a tax haven, but Singapore is known as a country with simple and competitive tax policies. The lion island nation is also famous for its friendly infrastructure and government, which does not discriminate against foreign investors.
According to Mr. Dao Quang Binh, setting up a business in Singapore is very simple, it only takes a few days. These companies are subject to few constraints or restrictions on international operations. This is the reason why international capital flows continuously pour into Singapore.
Singapore-based technology companies raised $11.2 billion in the first nine months of 2021. In the FinTech sector alone, Singapore is one of the hubs of the global FinTech industry. It is expected that in 2021, Singapore will attract at least 3 billion USD in investment capital for the FinTech sector.
Singapore is also looking to showcase its status as an important country for the global crypto community. Singapore's open approach to cryptocurrencies has helped the country attract many crypto companies to set up their headquarters here.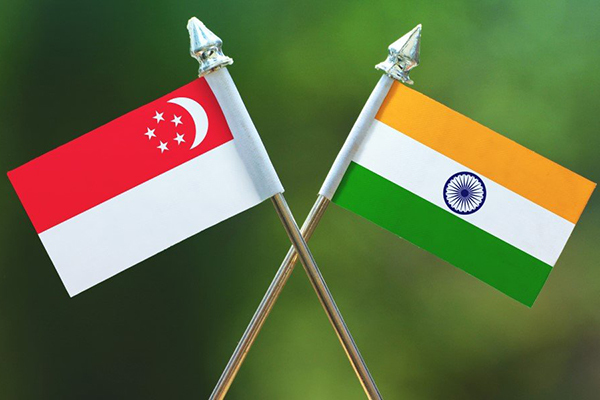 India and Singapore are countries that Vietnam should learn from when making policies on startups, technology and innovation.
From the experience of attracting investment from India and Singapore, Mr. Dao Quang Binh said that the stability of the environment plays a very important role. In addition, Vietnam needs to continue to simplify business establishment procedures, create a friendly investment environment, and avoid discrimination between domestic and foreign investors.
This expert said that Vietnam also needs to build a system of healthy, clear and supportive regulations for IPO and divestment activities of enterprises.
In the context of increasing competition between countries and cities around the world day by day, top countries have to work harder to attract investors.
At the recent Smart and Sustainable Cities forum organized by RMIT University, experts said that, in the new era, international investors will consider new factors when choosing an investment. These factors include the degree of digitization of the destination, the degree of sustainability of the economy and the social nature of the surroundings.
These factors will influence investment decisions more than traditional factors such as low-cost labor, abundant resources or large population. Therefore, Vietnam should accelerate investments in the field of smart cities, integrating new technologies because this is considered a magnet to attract FDI.
Technology is always evolving like a hurricane. This is not a small challenge for policy makers. However, without an outstanding open-mindedness, it will be difficult to create a legal corridor and a favorable and attractive environment for investors.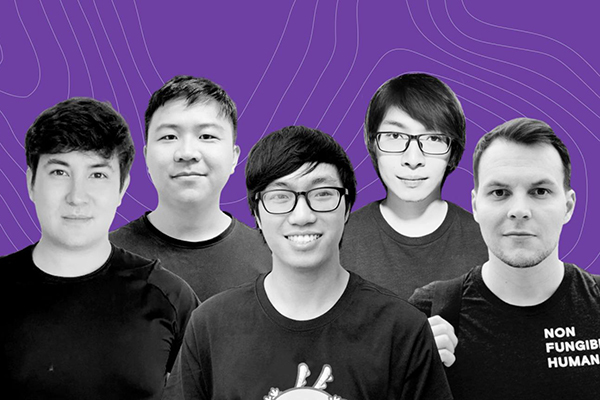 Sky Mavis – the parent company of the Axie Infinity game has a majority of employees who are Vietnamese, but this startup is headquartered in Singapore because of its friendliness with the country's FinTech startups.
As technology, business models, and products have all changed, policies need to change as well. As an example of the success of the game Axie Infinity, Mr. Dao Quang Binh said that technology is changing much faster than policy changes.
Even when Vietnam did not have clear legal corridors for blockchain, Sky Mavis – the parent company of the game Axie Infinity was valued at billions of USD and successfully raised 150 million USD.
In fact, many experts and managers have also made the comment that Vietnamese blockchain companies are not inferior to other countries. The current problem is that management agencies and businesses need to accompany to promote investment and development activities in this field to a new step.
According to Head of Market Development Department of TECHFEST 2021, this will help avoid wasting resources when many innovative enterprises related to new technologies in Vietnam have had to go to other countries to start up.
Trong Dat

The founder of Axie Infinity and the journey to build a billion-dollar Vietnamese game
Axie Infinity is a rare Vietnamese technology startup with global influence. In terms of value, what Axie Infinity has far exceeds the success of Flappy Bird.
.