In the era of technology 4.0, investors not only include the elderly but also increasingly rejuvenated. With a smartphone, digital bank account, young users can invest and move towards the goal of financial freedom.
According to an April 2020 report by online investment platform Wealthsimple Trade, their weekly number of new users increased to 7,000. In particular, many new users are young (under 34 years old) and most of them first come to the field of investment. Besides, the majority of newly opened stock accounts in India are from 24 to 39 years old …
Contrary to the thinking of some people that becoming an investor requires a large amount of capital, has solid expertise and has to take many risks … the fact is proving the opposite. Today, investment is no longer something out of reach thanks to diversified investment forms with modest starting capital (only from 2,000,000 VND). With the companionship of fund management experts or professional financial advisors, young investors can still invest.
With just a few simple steps, Timo Plus users can access today's outstanding investment solutions
Understanding the increasing investment needs of users, Timo Plus offers a variety of investment solutions with just a few simple steps. All outstanding investment trends are now integrated in a single application.
Investing in accumulation with VinaCapital
With 15 years of investment experience in the Vietnamese market, VinaCapital is considered as one of the leading investment funds with the ability to bring efficiency to domestic and international investors.
Not only providing investment solutions with outstanding returns, VinaCapital also owns a diversified portfolio, corresponding to the risk appetite of investors. In addition, investors can also have a satisfying experience when being cared for by financial advisors with many years of experience in the industry.
VinaCapital's investment solutions to Timo Plus users include: Hung Thinh Stock Investment Fund (VEOF), VinaCapital Investment Balance Investment Fund (VIBF) and Bao Thinh Bond Investment Fund (VFF) with The profit levels are expected to grow for investors in the long term, from 9 to 15% per year on average.
Invest in a lifetime solution with Sun Life Life Insurance
In addition to the deposit solution to investment funds, the investment combined with comprehensive protection offered by leading insurance companies is also preferred by investors. Because wise investors always know how to reinforce the "shield" to protect themselves and their family from the risks of life, along with increasing asset value.
As a member of Sun Life Financial Group – a leading insurance and financial group in the world with more than 150 years of experience and presence in many countries around the world, Sun Life Life Insurance offers solutions. diversified, suitable for all interests and needs of users. With only 3 registration steps on the Timo Plus app, users will receive advice from experts.
Manage your finances with credit Timo Plus Visa
Statistics show that credit cards are one of the most popular capital generation tools today. Unexpected expenditures when investing in business development can cause personal finance to lose, disrupt the balance of revenue – expenditure, which in turn leads to many missed plans. Therefore, the effective "hot" loans that credit cards bring can help owners solve the above problems.
Owning a Timo Plus Visa credit card means that users own a classy and "powerful" card, with a maximum limit of up to 500 million dong. Timo Plus Visa credit card also allows users to withdraw cash up to 50% of the credit limit at 1.9 million ATMs accepting Visa cards in 200 countries. Wherever they are, successful people with a Timo Plus Visa credit card don't need to worry about interrupted spending.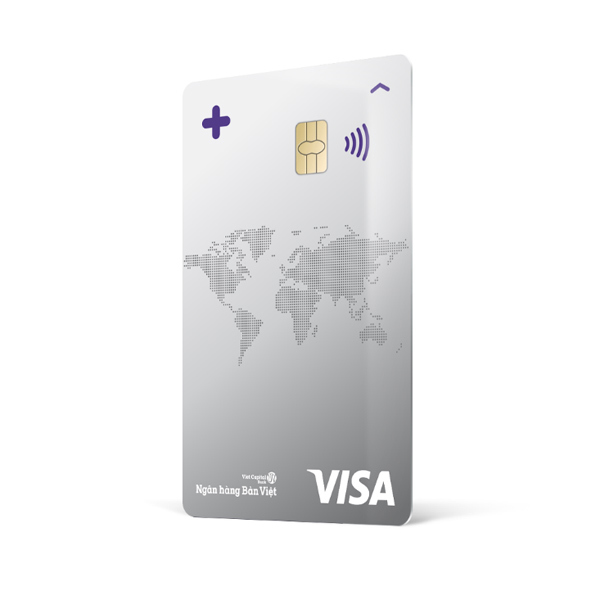 Timo Plus Visa credit card – the indispensable "power" card of the successful 4.0 era
In addition to its high limit and wide coverage, Timo Plus Visa credit card also conquers users with attractive incentives: lifetime annual fee, free card opening and interest free cycle up to 55 days, with a series of privileged incentives when eating, entertainment, shopping …
As a new factor in the Vietnamese digital banking market, Timo Plus focuses on building a technology platform to bring a unique and convenient digital banking experience to users. Understanding the cumulative investment needs and moving towards financial freedom of its customers, Timo Plus offers a wide selection of financial products on a single digital bank account with just a few minutes of online registration.
Website: timoplus.vn
Pearl league
.