After opening the iPhone 13 Pro in Vietnam, the technicians evaluated that the screen of the device was thinner than the old generation, the selfie camera cluster was also redesigned to shrink the screen defect.
The iPhone 13s were imported from Singapore to Vietnam two days ago. This year, the iPhone 13 is different in color, the defect on the screen compared to last year and the camera cluster.
After the iPhone 13 series returned to Vietnam, the technicians of a repair shop proceeded to disassemble the iPhone 13 Pro to see the components inside.
To open the machine, the technician must use heat to melt the layers of glue, then use a razor to separate the parts.
The internal components are arranged scientifically and logically.
The rear frame this year is considered stronger and more solid than before.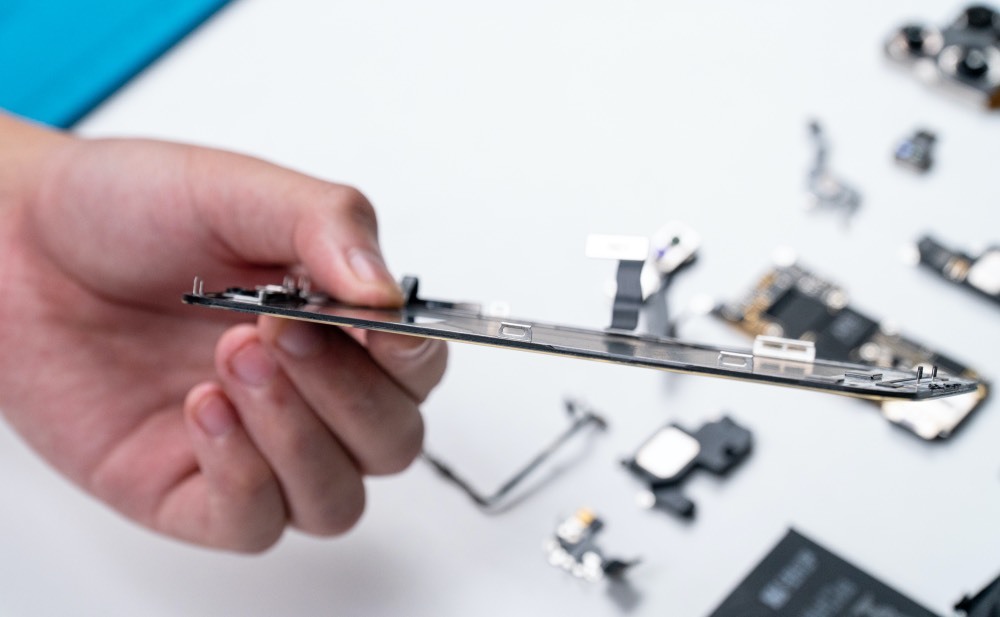 According to a technician of Funny Phone, this year's screen part of iPhone 13 Pro is designed to be thinner than before. Therefore, disassembly must be carried out carefully.
This is a selfie camera cluster containing FaceID. This year, the FaceID cluster and internal speaker have been rearranged by Apple so that the notch on the screen is smaller than before.
The main camera cluster of the iPhone 13 Pro is quite similar to last year's iPhone 12 Pro. This year, only the iPhone 13's camera is designed differently from the iPhone 12.
The technician is removing the battery of the iPhone 13 Pro.
Battery made in China, capacity 3,095mAh.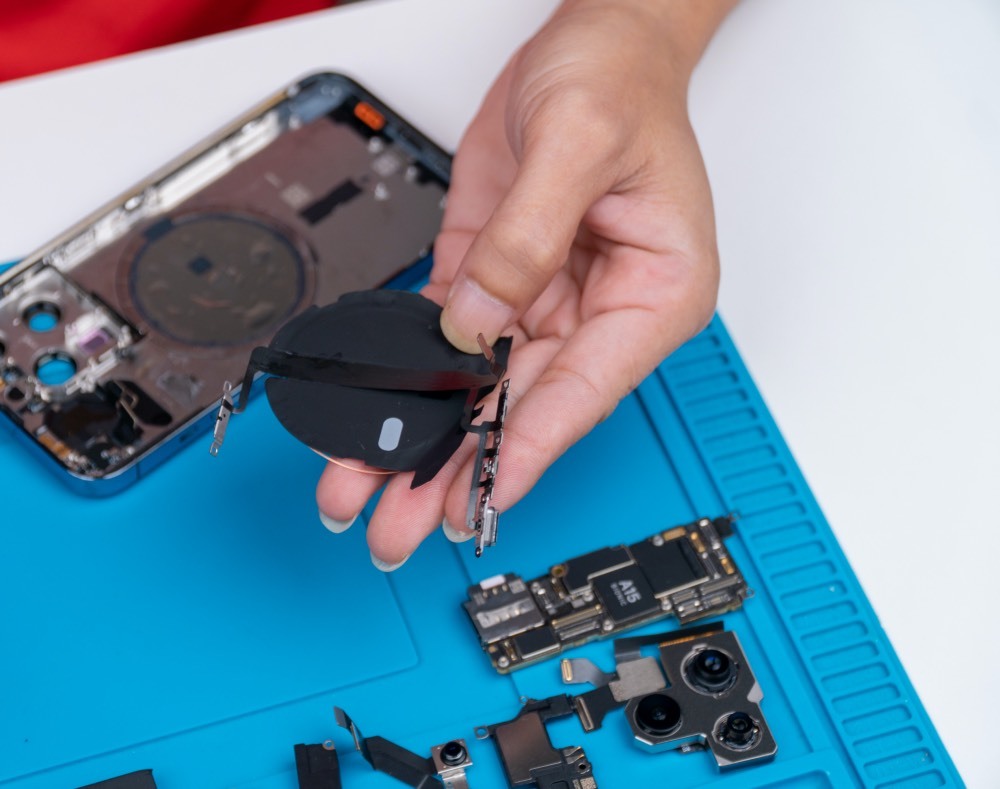 This is the MagSafe magnet, which has been around since the iPhone 12 series. This pad is used for wireless charging, and for attaching magnetic accessories to the phone.
This year, the Bionic A15 processor chip is clearly written right on the main board of the machine. Last year, technicians had to remove the processor to see the name of the chip.
This is all the components inside the iPhone 13 Pro after it has been removed.
Currently, the iPhone 13 series in Vietnam is imported by stores from other countries. According to retailers, it is expected that at the end of October this year, Apple will officially open the sale of new iPhones in Vietnam.
Lighthouse

Which iPhone has the best battery life?
Below is a battery life test with all 4 iPhone 13 models including iPhone 13 Pro Max, iPhone 13 Pro, iPhone 13, iPhone 13 Mini and older iPhones.
.