Episode 5 of Shark Tank Vietnam season 5 witnessed the appearance of technology startup HANZ with two founders, Tran Ba ​​Hoang Minh and Tan Tran.
According to Hoang Minh's introduction, HANZ is a company specializing in providing brand licensing solutions and maximizing revenue for hotels.
This startup specializes in hotel renovation, room upgrade in the direction of comfort and cleanliness, and helps increase the number of guests by bringing the hotel to the global sales system. Coming to Shark Tank Vietnam, HANZ wants to call for an investment of USD 100,000 for a 1.5% share rate.
Hoang Minh shared, HANZ is investing to compete with OYO (India's hotel management platform startup with a valuation of billions of dollars). Currently, the hotel market has two segments.
The segment from 4 stars or more is managed by the world's leading management companies such as InterContinental, Hyatt, etc. The segment of 3 stars or less is in the hands of businesses from Indonesia, India and Singapore. HANZ is currently targeting this second segment.
According to the founders, HANZ aims to approach hotels in three aspects: increasing revenue through automatic price adjustment, optimizing personnel costs and cutting marketing costs. At the same time, this startup will also improve the quality of the hotel in the direction of comfort and cleanliness.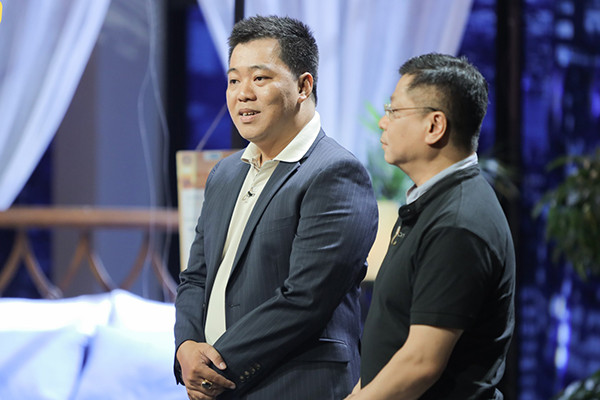 In Vietnam, the startup has expanded to 22 cities and has more than 200 hotels using the system. The total transaction value in 2021 of this startup is 25 billion, with net revenue of 2.5 billion and profit of 1.2 billion.
Hoang Minh said that he currently only charges 25% of the hotel. If 100% of the hotels in the system are charged, HANZ will have a revenue of 10 billion with a profit of about 4 billion.
HANZ's next goal is to expand quickly in 18 months to reach 86 cities in Vietnam and expand to 4 Southeast Asian countries with about 3,000 hotels.
In response to the question of the sharks about how to make the hotel see the value and use the service of the startup. In response, Hoang Minh said, his system will fully automatically maximize the hotel's room sales. The hotel does not need any personnel.
Hoang Minh shared, small and medium hotels have quite weak business models and most of them are self-made by hotel owners. "If they can sell, they can sell, if they can't sell, then it's okay to close it. HANZ has focused on exploiting this factor, helping hotel owners increase their revenue and sharing that revenue with them," he explained.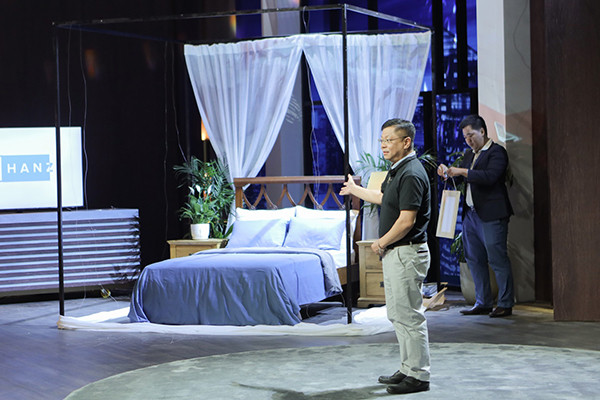 Providing more information about the financial picture, Hoang Minh said that his startup currently has 4 shareholders, equity is 2.5 billion, of which Hoang Minh and Tan Tran hold 80% of the shares.
With the mobilized capital, HANZ will spend 60% to develop the booking engine system (software to help customers book proactively) and ASE (automatic sales tool) to create a booking platform system.
Before sharing the startup, Shark Hung Anh (CEO Bin Corporation Group) said that he himself is developing OTA distribution channels (online travel agent – online booking agent).
Wanting to go long with the startup, this "shark" offers to invest $300,000 to own 35% of HANZ shares. If the startup achieves the performance as mentioned, Shark Hung Anh will invest another 200,000 USD. In a favorable case, the total investment will be $500,000, in exchange for ownership of 30% of the shares so as not to lose the motivation of the founding team.
HANZ founder Hoang Minh proposed the right to buy back 10% of the shares from shark in case after 24 months, the profit exceeds the investment amount. Shark Hung Anh then happily accepted and closed the deal.
Trong Dat
.