The golden strategy to turn Singapore into a smart country
According to Tran Minh Tuan, Deputy Director in charge of the Institute of Information and Communications Strategy, Ministry of Information and Communications, about 60 countries around the world have issued strategies on artificial intelligence (AI).
Citing data from market research firm Kearney, Mr. Tuan said that currently, 80% of countries are in the early stages of AI application, while forecasts show that in the future, AI will have many great contributions. in the digital economy.
In Southeast Asia, AI is expected to contribute 10 – 18% of GDP by 2030 and Singapore will be the leading country with 18% of GDP. Meanwhile, in Vietnam, AI is also forecast to contribute 12% of GDP (the digital economy will account for 30% by 2030). Mr. Tuan said that Vietnam can build an applied AI strategy with a lot of experience that can be learned from Singapore.
According to the leader of the Institute of Information and Communication Strategy, although Singapore does not have many advantages, Singapore is ranked high in AI in the world. Specifically, this country ranks 2nd out of 160 countries with the AI ​​readiness index of Government agencies in 2021 thanks to its strategy of focusing on developing shared AI platforms, serving as the foundation for businesses to build new AI platforms. Smart application.

Accordingly, Singapore focuses on offering 7 core AI platforms that are freely available, based on open source code, including: TagUI (an open source AI tool that helps organizations/enterprises make their own automation tools). business processes; Speech Lab (speech recognition engine and chatbot); Computer Vision Hub (intelligent image processing); Language Processing (natural language processing engine); Synergos (associative training model) training AI model at the terminal (Federated Learning); AI-Ready Bricks (market research tool, trend analysis and consumer behavior) and finally digital maps and optimization platforms logistics named CUDO.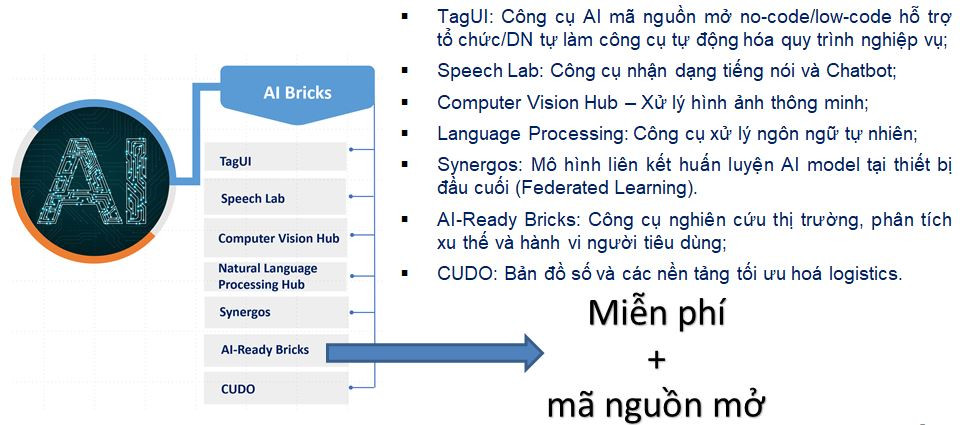 "These are the most basic foundations, the first bricks to build all AI applications. From Singapore's perspective, most AI applications will be built on these platforms." Mr. Tran Minh Tuan said.
The lion island nation has built a supply-demand matching platform, whereby the Government provides a classification of AI readiness with a set of indicators (with the name AIRI) consisting of four pillars, which map to nine space dimension. This simple and convenient set of metrics will help businesses determine where they are on their AI journey.
Based on the assessment, the Government also has consulting programs to support businesses. The first are free training programs suitable for each type of audience; AI Discovery Workshop Series to facilitate business stakeholders providing services, businesses applying AI) to generate ideas and prioritize using AI to solve big problems included in the program. test program.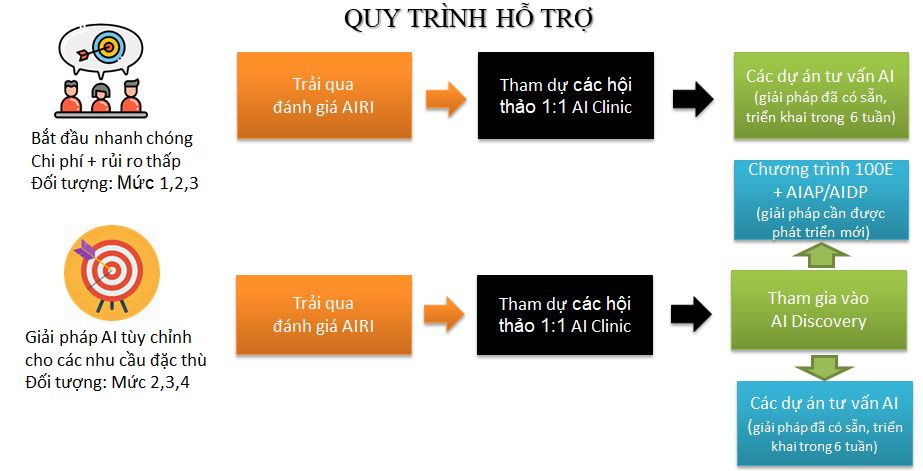 After the consultation phase, the support program will focus on projects of varying degrees. From quick support (low cost and risk) commercialized AI projects are available in the market within just 6 weeks, to support development of AI solutions within 9-18 months.
"The 100 AI Trials and Apprenticeships are Singapore Government's flagship programs to tackle the industry's AI problems and help them build their own AI teams. Enterprises can suggest problems that no commercial AI solution has dealt with before, which researchers and engineering teams can solve within 9-18 months. The government will finance a cost of up to S$250,000 for each project," said Mr. Tuan.
Approach for Vietnam
According to the report, Singapore has focused its vision on AI applications in a number of key, high-impact areas, forming an AI mindset and workforce with the use of skills. Use AI to solve problems.
The government has also become a bridge connecting businesses providing AI services and solutions with businesses in many other industries that have demand for AI application, focusing on digital technology businesses.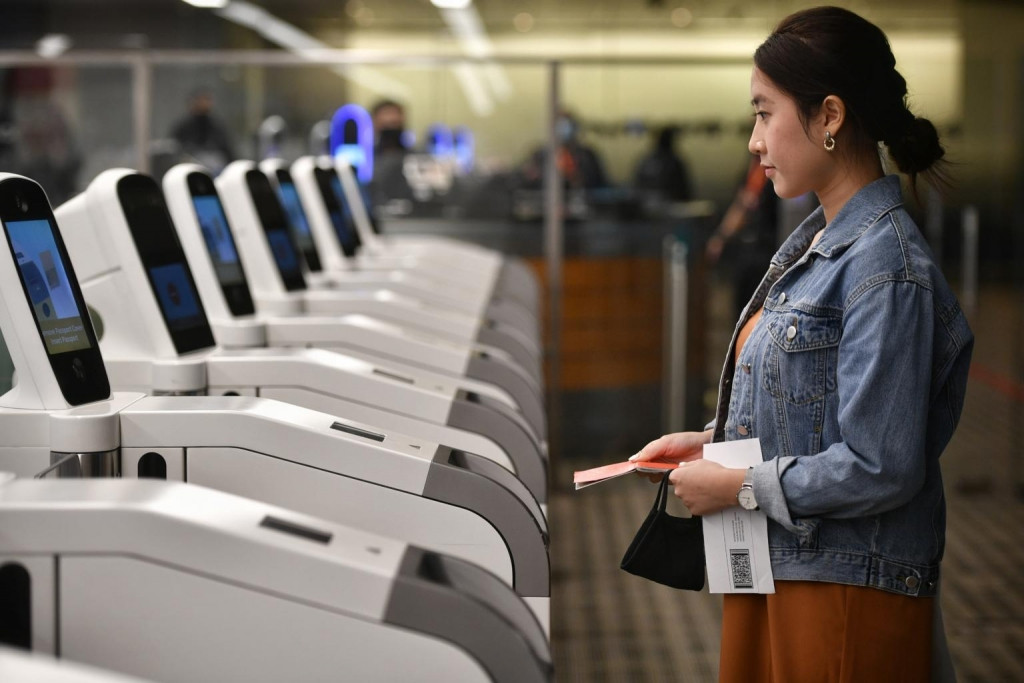 Interdisciplinary cooperation makes it easier for governments and businesses to discover general solutions, detailed applications for each industry or many industries, thereby rapidly expanding the application of AI nationwide.
Building a community of AI research, development and application based on the core of personnel and leaders of businesses in various industries, forming a movement to widely deploy AI, especially the exchange knowledge related to powerful AI applications. In particular, the platforms can focus on key areas such as: Digital government, finance, agriculture, health, education, transportation…
Minister of Information and Communications Nguyen Manh Hung said that the Government's investment in developing shared AI platforms, creating the foundation for smarter businesses is the core point of Singapore's success.
To have an excellent AI tool may require an investment of trillions of dong, the Government cannot spend trillions of dong for each business, but investing in an AI technology platform for businesses to share is completely possible. exam. "In the digital age, we have special ways to support businesses, Singapore has seen that and they invest in developing platforms. With open platforms, small businesses also benefit, being able to use trillions of tools to develop products that serve them and their customers, a way for businesses to grow. This is also the approach for Vietnam." Minister Nguyen Manh Hung said.
Duy Vu
.