Permanent Deputy Prime Minister Truong Hoa Binh asked the emulation movement of the Ministry of Information and Communications to stick to political tasks in the context that Vietnam has the opportunity to turn the country into mighty.
Stick to new missions
At the 4th patriotic Emulation Congress of the Ministry of Information and Communications (2020 – 2025) taking place on the afternoon of October 12 in Hanoi, Standing Deputy Prime Minister Truong Hoa Binh highly appreciated the achievements of the Information and Communication industry, in which, Emulation movements have been organized widely, practically, effectively, step by step renovating content and form.
The Deputy Prime Minister noted that in the coming time, the emulation movement of the Ministry of Information and Communications must be more creative, plentiful, and attractive, closely following the assigned political tasks, especially in the context of the fourth industrial revolution. Taking place strongly, this is an opportunity to rise up to compete with other countries, making Vietnam a mighty country.
Permanent Deputy Prime Minister Truong Hoa Binh: "The Information and Communication Industry must formulate appropriate policies to mobilize maximum domestic and international human and financial resources to ensure the most advanced information infrastructure, meeting all needs. industrial development 4.0 ".
The Standing Deputy Prime Minister affirmed that the Government will support the development of digital infrastructure, IT and communications in order to bring the digital economy to its target of 20% of the country's GDP by 2025.
He also asked the Ministry of Information and Communications to focus on developing postal infrastructure in the direction of promoting digital transformation in post; Shift telecommunications infrastructure to IT and communications infrastructure to promote digital transformation; Promote IT application, move from e-government to digital government; Ensuring network security safety, especially during the Party Congress at all levels and important events of the country.
In addition to speeding up the construction of 5G network infrastructure, the Ministry of Information and Communications needs to soon approve the plan to build a National Data Center, meeting the highest standards of safety and reliability for corporations. Global IT server in Vietnam.
Compete for excellence
At this Congress, many "think new, do different" messages have been inspired to each individual in the industry.
Requesting the renewal of the emulation and commendation work in the coming time, Minister Nguyen Manh Hung, Chairman of the Ministry's Emulation and Commendation Council stated: First of all, do 1 year for 5 years. Emulation must take patriotic spirit as the base. Patriotism means contributing to Vietnam's prosperity in 2045. Because of patriotism, we must set high goals, find breakthrough solutions, and for high goals must emulate and create values. great.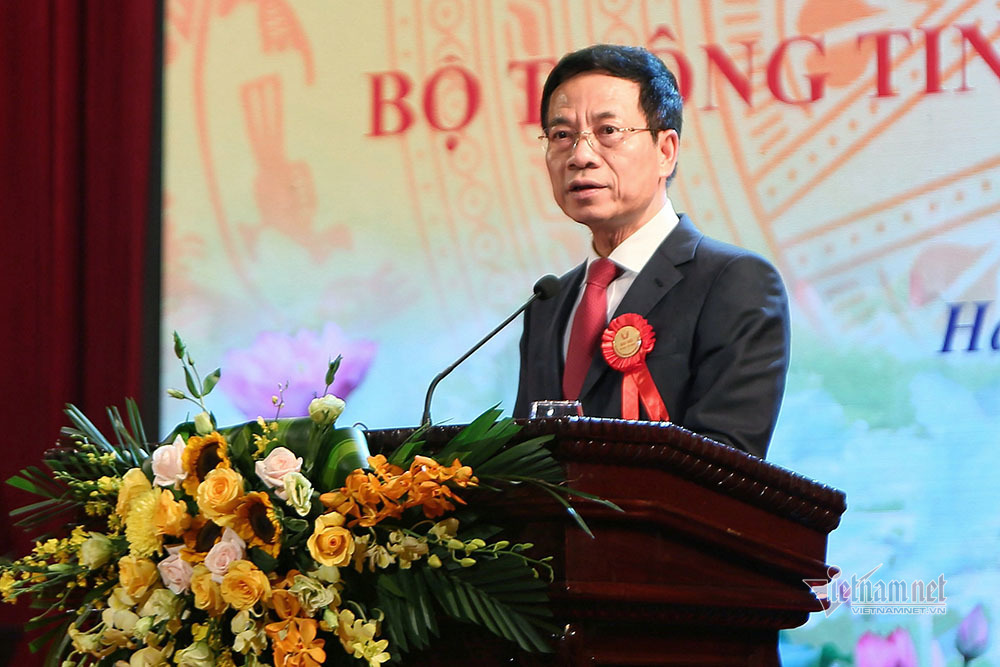 Minister Nguyen Manh Hung: "The emulation movement needs to continuously innovate and create to encourage the spirit of emulation in all agencies and units, especially in each person".
Great deeds will create great people. Each person's daily work is the foundation of the emulation. Emulation is everyone's job. Give big tasks to small groups, assign big tasks to each individual. The bigger the job, the more challenging, the greater the chances of talent appearing.
Emulation is about creating value. Emulation must have goals, have clear criteria, create value and add value.
Emulation must also have meticulous planning. The plan must be built by each small unit, each with a personal contribution to build from the daily mission. Absolutely avoid commonality, imposition or rake.
Being the root of emulation. There must be work to emulate. If there is no competition, there will be no competition. Leaders at all levels must consider thinking of jobs and right challenges as things with the right vision, difference and breakthrough, creating a lot of values ​​for the industry, for the people, to society and the country. as a premise for patriotic emulation.
Emulation is for individual development. Emulation movement needs continuous innovation and creativity to encourage the spirit of emulation in all agencies and units, especially in each person. Emulation is first for people, is the best way for each person to perfect themselves.
Emulation is about finding and multiplying value. Through emulation movements, each person, each unit needs to draw its own lessons from colleagues, from other units. Dissemination of experiences and lessons, typical replication will create exponential value. The ultimate goal of emulation is to create value for the developed country.
The head of the Ministry of Information and Communications emphasized that only excellence can make a breakthrough and change the ranking. Therefore, emulation is about progressing to excellence. And only the aspiration for excellence and the excellent goal is to emulate.
"Every morning when you wake up, think differently, see the world differently, set goals higher than your abilities and find unique solutions. Let's each of us emulate ourselves, better and differently every day to create value for our units, our industry, our country to develop rapidly and sustainably, so that Vietnam's aspiration to become a developed country. High income development in 2045 will become a reality. Do your work every day with great love ", the Minister sent messages to all officials, employees, workers of the Information and Communication Industry.
Normal work with great love
Many recommendations, suggestions, lessons learned from practice have been shared by representatives of 20 collectives and 41 individuals honored this time.
According to Mr. Luu Dinh Phuc, Director of the Department of Radio – Television and Electronic Information: "Find a solution instead of finding a reason to withdraw. As long as you don't stop, slow progress is not a problem. Emulation is advancing. If leadership innovates drastically, the movement will go up, the effect will be practical ".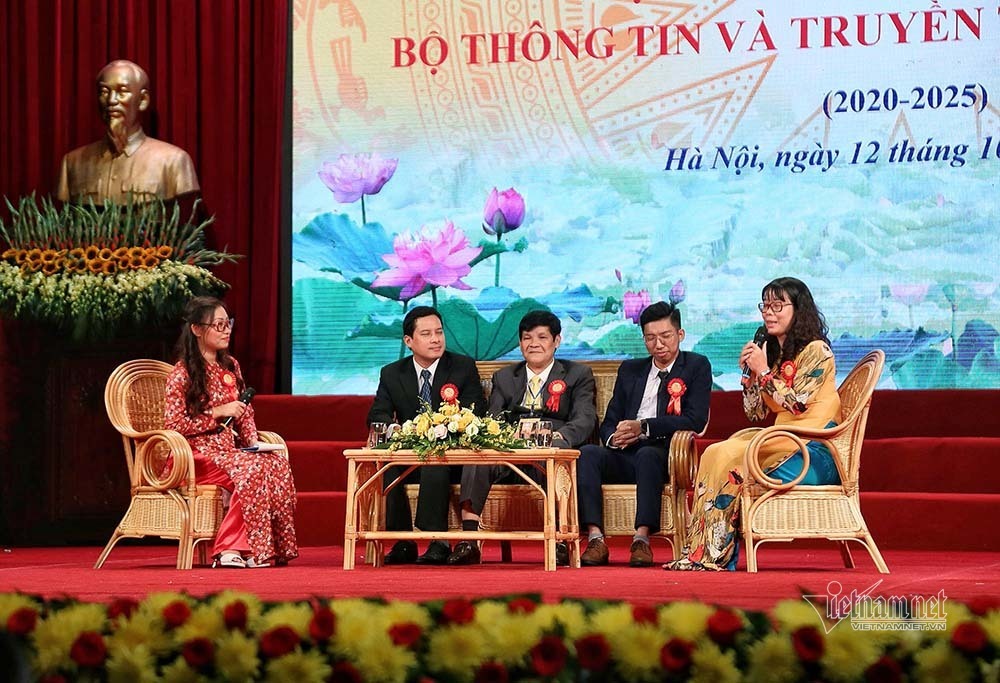 Delegates in the exchange at the congress.
Mr. Do Cong Anh, Deputy Director of the Department of Informatics noted: If every day just steal the umbrella, go home at the right time, at the end of the year, looking back at the result is only a round number. Worse, work a little less every day, cut the time to surf the internet to play games, read newspapers, the year-end result is just zero, will quickly be eliminated. But on the contrary, just trying to add something even very small every day, only 1% of effort, then after 1 year the capacity will increase 37.8 times.
"We told each other to add something very small every day to do or improve an existing one, for example wake up 10 minutes earlier, read a few more pages of a book, learn a few foreign words, redecorate the corner. work … Tieu little into great. Persistent little effort every day will bring great results. The gap between the excellent and the average person only comes from this small 1% "Mr. Cong Anh expressed.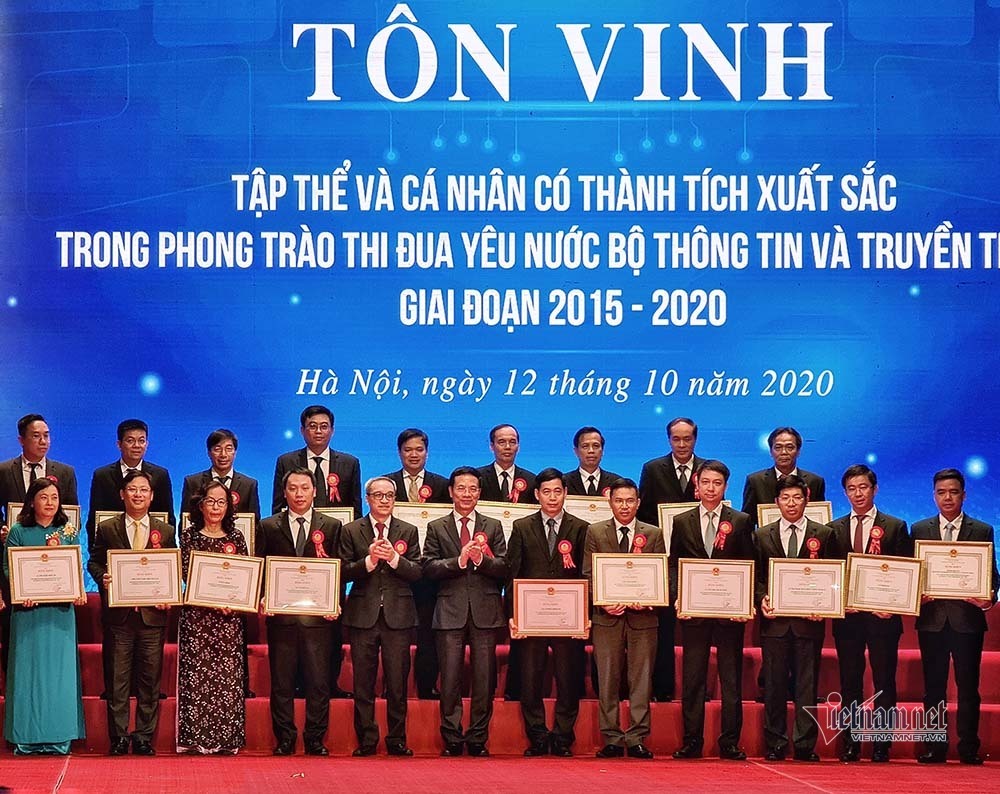 Minister Nguyen Manh Hung awarded certificates of merit and souvenirs to representatives of collectives with outstanding achievements in the 2015-2020 period
Mr. Nguyen Khac Lich, Deputy Director of Information Security Department also emphasized another way of thinking: Assign small groups to do big work, reduce latency, work for many months only in 1 month … During digital transformation, motto The language "Big fish eat small fish" has changed to "Fast fish will eat fish slowly", which is a lesson to promote progress at work.
Mr. Lich also praised the slogan "Doing ordinary things with extraordinary passion", because of his practical experience at the Department of Information Security, repeating daily work, if there is no extraordinary passion. it is difficult to succeed.
Ms. Vu Thu Thuy, Deputy Director of the Post Department, shared the secret of success of postal workers: unanimously overcoming difficulties on all fronts; continuing to uphold the tradition, launching emulation action according to new core values.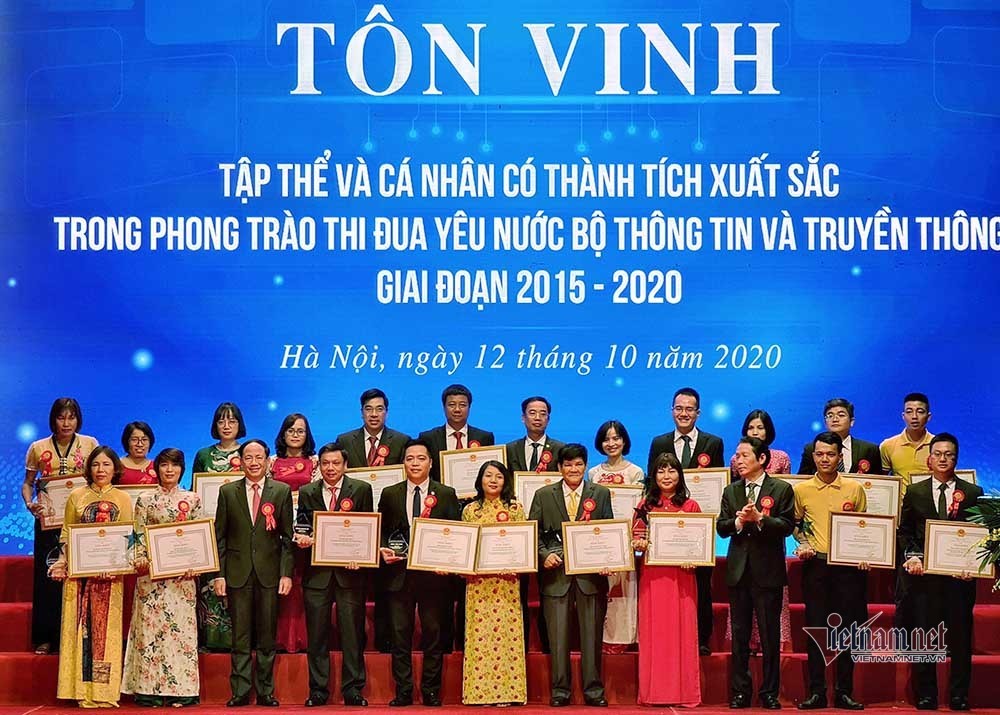 Honoring 41 typical individuals
Mr. Nguyen Thanh Tuyen, Deputy Director of IT Department proposed to associate emulation with KPI.
Mr. Nguyen Phong Nha, Deputy Director of the Telecommunications Department shared a good practice: Attach specific goals in emulation movements, apply target management method and plan development, take clear goals, set quality, transparency, associated with work programs. Thereby, each officer, civil servant and employee can build their own short-term and long-term goals and plans.
In the framework of the congress program, there were also exchanges with other typical advanced individuals. They are also people who do ordinary jobs with great love, thereby joining forces to help the ICT industry realize great tasks.
8 key tasks in the period 2020 – 2025
Launching the patriotic emulation movement of the Ministry of Information and Communications in the period 2020 – 2025, Deputy Minister of Information and Communications Phan Tam emphasized the following objectives: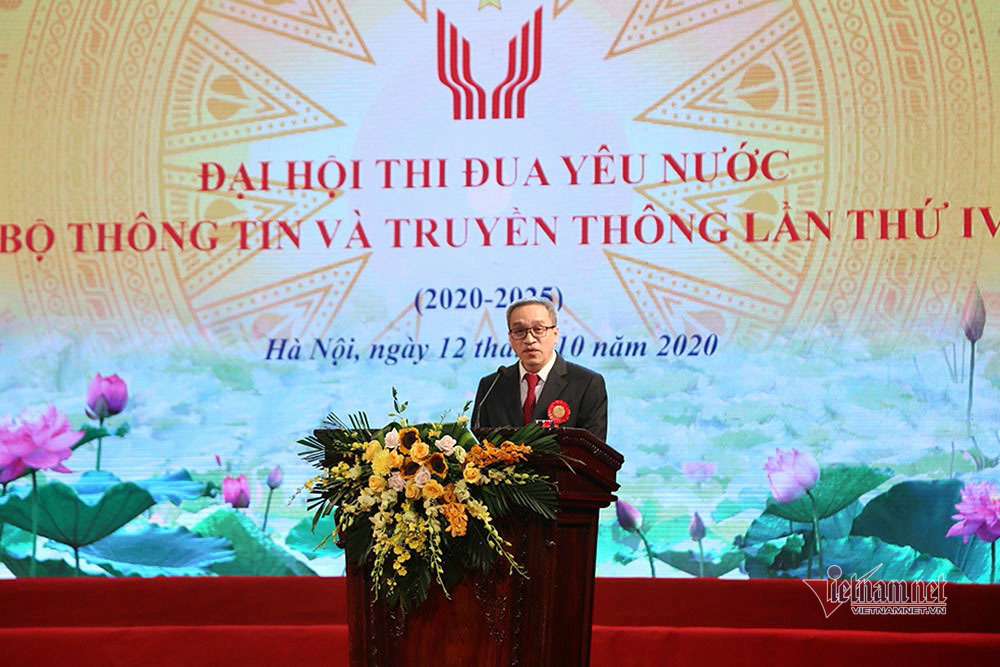 Transforming postal services from newsletter delivery into infrastructure of the physical flow of the digital economy. Building postal infrastructure to ensure the physical flow of the digital economy in addition to the data flow.
Transform telecommunications infrastructure into infrastructure of the digital economy.
5G deployment, one smartphone per person, one cable per household; cloud computing infrastructure; digital identity platform, electronic payment; technology platforms such as artificial intelligence services (AI), Internet connecting things (IoT), big data (big data), blockchain; Digital transformation platform of industries …
Make Vietnam a cyber security powerhouse. With an emphasis on mastering the ecosystem of Vietnam's cybersecurity products, ensuring Vietnam's prosperity on cyberspace. Ensuring cyber sovereignty. Vietnam's cyberspace is a new living environment, so it must be clean and healthy.
Transform e-government into digital government. Bringing all Government activities to a digital environment, creating more useful services for the people, more interaction between the government and the people.
Transformed from assembly to product development. The program "Make in Vietnam" focuses on the research and manufacture of 5G, IoT equipment, and platforms for national digital transformation. Instead of processing and assembling, Vietnamese enterprises focus on making products and from the cradle Vietnam will go to the world. Development of Vietnamese digital technology enterprises.
The media must protect the national sovereignty of information, must reflect honestly the main flow of Vietnamese society, create social consensus, create social trust, spread positive energy, contribute creating stability for the country's development, arousing aspirations for strong prosperity in Vietnam, contributing to creating spiritual strength for Vietnam to break through.
Transforming from an IT application to a digital converter. Leading and promoting digital transformation of countries. Nationwide conversion of numbers. Digital transformation is an all-people revolution. Bringing all socio-economic activities to the digital environment must go hand in hand with the protection of national sovereignty.
Dawn
Photo: Doan Bong
.