As of March, Three Arrows Capital (3AC) still manages about $10 billion in assets and is one of the most prominent crypto funds in the world. Now, the business has had to file for bankruptcy after the cryptocurrency's value plummeted and a risky trading strategy left 3AC unable to pay its creditors.
The pain seemed to have just begun. The list of 3AC creditors is long. When the cryptocurrency market "evaporated" more than 1 trillion USD since April, investors betting on businesses like 3AC suffered heavy consequences.
Cryptocurrency exchange Blockchain.com faces $270 million in damages for lending to 3AC. Meanwhile, digital asset brokerage Voyager Digital filed for bankruptcy protection after 3AC failed to pay back $670 million in debt. Lending companies Genesis and BlockFi, platforms BitMEX and FTX are also victims.
According to Nic Carter, partner at Castle Island Ventures, a fund focused on blockchain investments, people are pulling away from crypto lenders.
Three Arrows' strategy is to borrow money from all over and invest in other crypto projects. 3AC has been around for about a decade, helping founders Zhu Su and Kyle Davies gain credibility in the crypto industry. Zhu is also the host of a popular crypto podcast.
Court records seen by CNBC show lawyers representing 3AC's creditors insist Zhu and Davies have not cooperated with them. The liquidation process has also not started, meaning there is no penny to pay the creditor.
According to Bloomberg, when people went to 3AC's office address in Singapore at the end of June to find the whereabouts of the founders, people only found the door closed, the computer not working, letters scattered outside the door. People who work in neighboring offices say they haven't seen anyone in or out lately.
3AC's Fallout Journey
The collapse of Three Arrows Capital is related to the May crash of terraUSD (UST), one of the most popular stablecoin projects in the US. The stability of UST depends on a complex chain of programming with a commitment to always keep the price despite fluctuations in the crypto market. Investors are intrigued with annual returns of up to 20%, a rate many analysts, including Alkesh Shah, Bank of America's crypto and digital asset strategist, say. unsustainable.
The sell-off caused by UST and its brother token LUNA cost crypto investors $60 billion. Nik Bhatia, a professor of finance and economics at the University of Southern California, describes it as the first domino to fall into a "prolonged string of cheating nightmares".
Speaking to the Wall Street Journal, 3AC said it had invested $200 million in LUNA. Other reports put the investment at around 560 million. Whatever the exact number, it becomes worthless when the project fails. The incident rocked confidence in the industry and sent the crypto market sliding.
3AC's creditors requested a partial refund by call margin, but were unsuccessful. In turn, the creditors also failed to meet the demand from their investors, including retail investors hoping for a rate of return of 20%/year.
Peter Smith, CEO of Blockchain.com, reassured investors that his exchange remains liquid, debt-paying and customers will not be affected. But investors have heard these words before. Voyager said the same thing a few days before filing for bankruptcy.
According to Bhatia, cryptocurrencies don't have many customer protections attached to them, so retail investors don't know how they will end up. Voyager Digital customers recently received an email informing them that it would take some time before they could access the crypto in their accounts again.
CEO Stephen Ehrlich said on Twitter that, after going through bankruptcy proceedings, customers can receive a package that includes their crypto holdings, common shares in the new Voyager, Voyager tokens and any other tokens. what interest is derived from 3AC. However, investors told CNBC that they see no reason to be optimistic.
Du Lam (According to CNBC)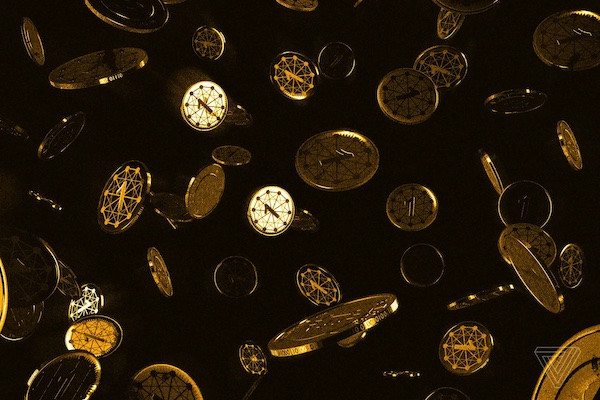 Founder disappears after crypto hedge fund declares bankruptcy
Su Zhu and Kyle Davies, the two founders of crypto hedge fund Three Arrows Capital (3AC) disappeared after the company announced bankruptcy.
.