Sky-Line Humanitarian is the name of a group of young people who love technology from Sky-Line High School, Middle School and High School (Da Nang). With 5 members including Nguyen Anh Hao, Tran Nguyen Dieu Khe, Nguyen Phu Hoang Long, To Dinh Nhat Anh and Nguyen Quang Minh, this group of young people has just entered the top 10 winners of the Imagine Cup Junior international technology innovation competition. 2022 hosted by Microsoft.
Actively looking for blood donors using AI technology
Imagine Cup Junior is a global competition that promotes creativity and a love of technology in school-age students through the use of AI to change the world's problems.
To become the winner of this contest, the Sky-Line Humanitarian team came up with the idea of ​​​​using AI technology to find and match the blood type of the patient. The system also encourages users to donate blood with detailed and thorough analysis.
According to Master Tong Thien Long – Principal of Skyline Skyline High School, there are many places that organize blood donation, but this does not happen regularly and continuously, so it sometimes leads to a shortage of blood. deficit.
"We asked why we don't connect everything. When there is a problem, as long as the hospital says that it needs blood, an automatic notification will be sent to the phone of those who have registered to volunteer to donate blood, if possible, they will always come. Our team started with that simple idea", shared Mr. Long.
Talking to VietNamNet, Nguyen Anh Hao – representative of Sky-Line Humanitarian said: "We chose this topic because currently there are very few tools that allow searching for data related to blood type. Finding the required amount of blood for the patient is also a difficult problem due to the limited connection between the hospital and the blood donor."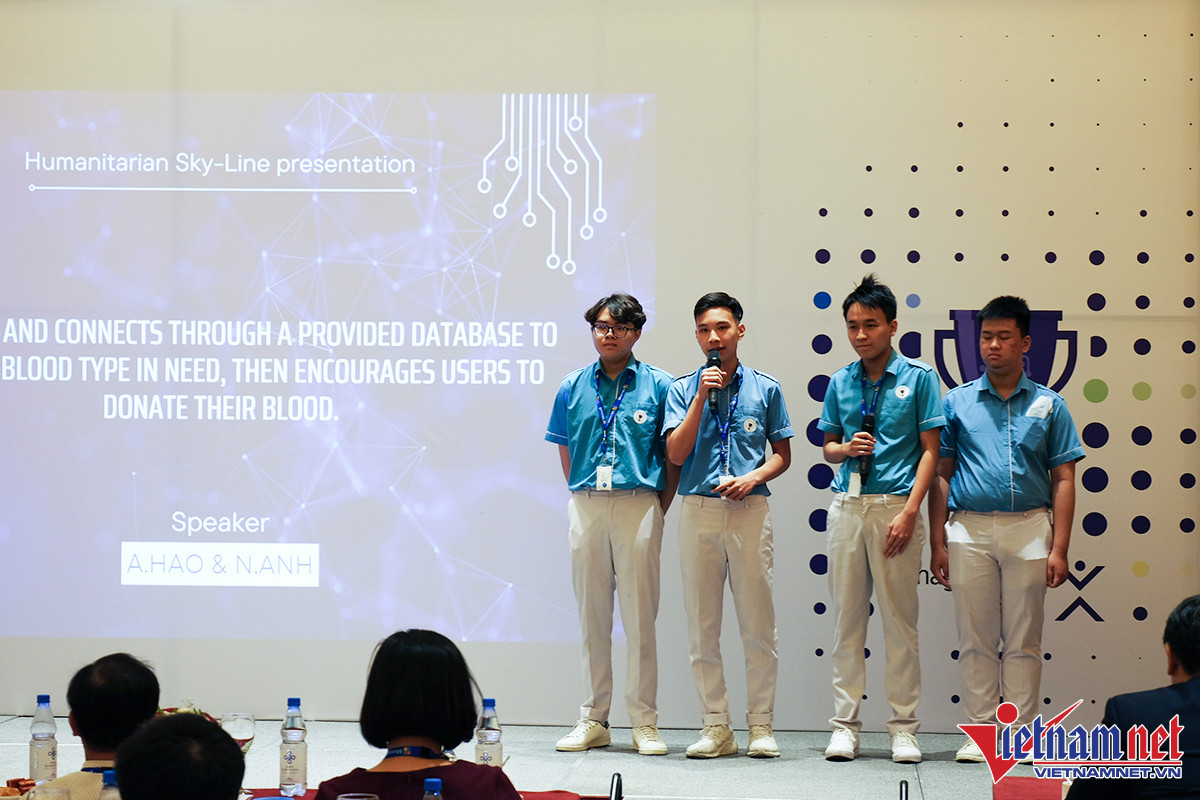 To do this, according to Anh Hao, users first need to provide their data to a common database. When there is a need for blood, hospitals can access this database and initiate a request. Based on the hospital's needs, the AI ​​will proactively contact people already in the database to encourage them to donate blood.
"In the beginning, my team didn't have any knowledge about artificial intelligence or blood donation. But after having the idea, I started learning about AI and researched more information on the internet myself. Just like that, we both self-study and build content for our ideas."Mr. Hao said.
Starting to participate in Imagine Cup when I was in grade 12, after the competition ended, Hao and some friends continued to pursue their passion when choosing a university's technology major. Nguyen Anh Hao also said that he will try to turn this project from an idea into reality after 4 years of graduation.
Vietnamese people are improving their thinking about making technology products
Talking to VietNamNet, Mr. Phung Viet Thang – Sales Director of Microsoft Vietnam said that Vietnam has a very rich, young, dynamic human resource who is hard-working to explore and learn. This is very consistent with the development of modern technology.
According to Mr. Thang, technology idea contests are the highlight for us to affirm more clearly about the IT capacity of the young generation in Vietnam. Vietnamese young people can completely confidently participate in technology competitions and be recognized globally.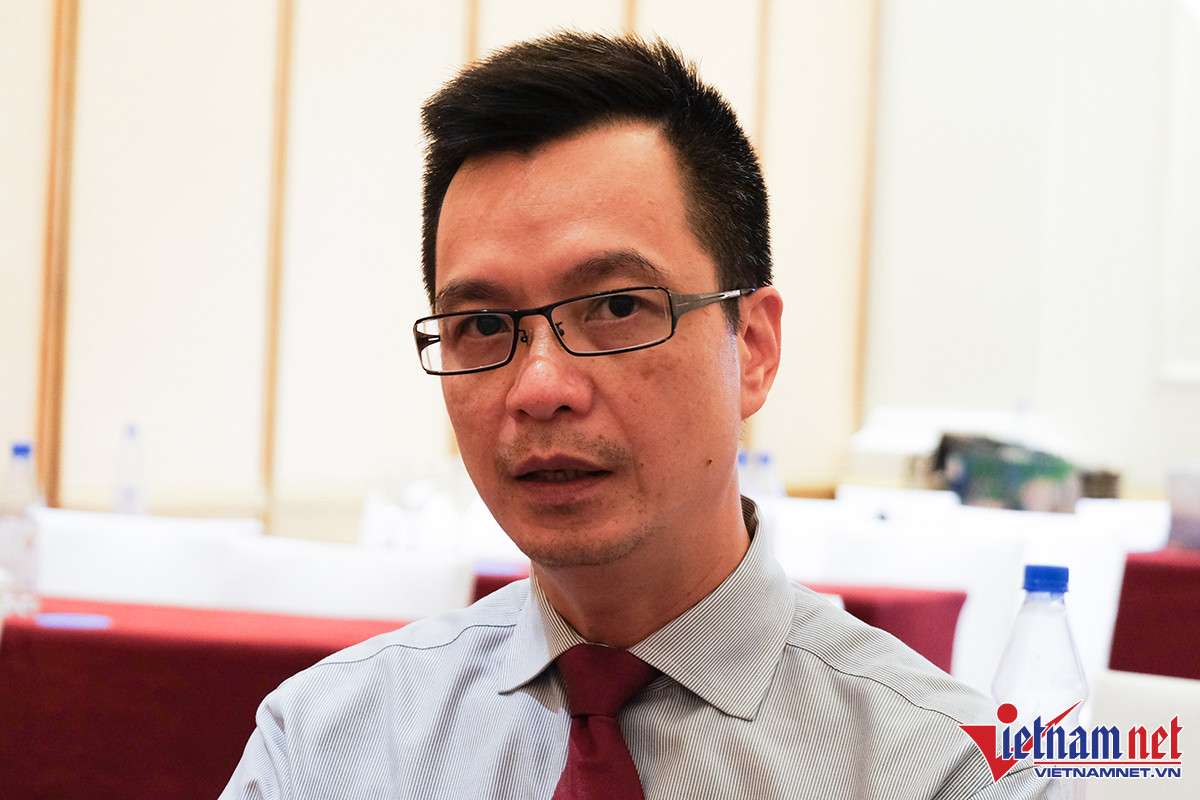 Many people think that Vietnamese people are weak in thinking about making products, our businesses mainly process technological products, but rarely make their own products.
Commenting on this statement, from the perspective of a technology business that has operated in Vietnam for many years, a Microsoft representative said that it can be said that this is a correct statement many years ago. However, Vietnam has recorded a change recently, many IT products have been developed entirely by Vietnamese people and put into practice.
"Through competitions like Imagine Cup, ideas for developing technology products will be sprouted. Although within the framework of the contest, the products have not yet reached the point of completion, but it has opened a clear direction for the children to perfect their products in the future."said a Microsoft representative.
Trong Dat
.