"Collecting" all the Wash – Dry – LG Styler trio, you have in hand the latest technologies to make taking care of clothes and clothes comprehensive and easy.
How to take care of traditional clothes
Owning a washing machine, everyone holds their own principles of sorting clothes to keep clothes more durable. Many people meticulously memorize the washing instructions on each garment to choose the appropriate washing and drying mode.
When cleaning is no longer a priority for consumers, technology companies also launch washers and dryers with more protective cycles for clothes. For example, LG, which launched the LG AI DD™ washing machine, uses artificial intelligence to choose the right washing motion for the fabric of the fabric. The machine's steam washing technology also contributes to gentle washing, limiting detergent chemicals to protect clothes. LG DUAL Inverter Heat PumpTM dryer has heat pump technology that can dry at low temperatures to help prevent clothes from shrinking.
LG washer – dryer duo protects clothes
However, washers and dryers still have certain limitations. Washing and drying time is generally quite long. A wash and dry cycle can take 1 to 2 hours. Not to mention some situations where the clothes are not too dirty, or have just been washed and dried, but unfortunately are wet, users are often afraid to wash them again for fear of repeated friction in the washing tub and drying drum often causing the fabric to wear out. .
In addition, during the complicated development of the epidemic, fabrics such as masks, coats and protective outerwear need to be cleaned regularly. Other accessories such as backpacks, bags or hats cannot be put into the washing machine and dryer easily, so users want a solution to make cleaning and disinfecting faster and more convenient.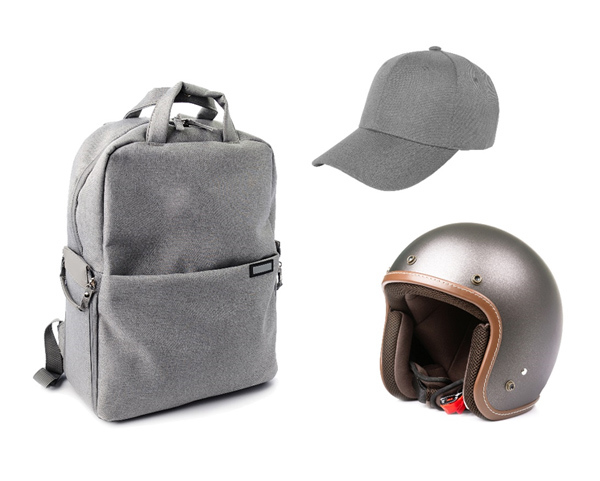 Everyday items are difficult to clean in the usual way
LG Styler is born to take better care of clothes
In response to these needs, LG Styler was born with preeminent features that make taking care of clothes faster and simpler. Clothes and even difficult-to-wash fabrics such as backpacks, bags, hats/caps can be taken care of easily.
When hanging clothes in the closet, the hooks move horizontally to help shake off dirt and lint. TrueSteam™ hot steam will help kill 99.9% of harmful bacteria and viruses. LG Styler is also equipped with a heat pump drying system capable of drying at low temperatures to gently care for clothes and fabrics without worrying about shrinking.
For materials that are easy to wrinkle, or need to keep the crease, LG Styler is also the perfect solution. Hot steam will stretch the fabric fibers, reduce wrinkles and especially the cabinet also has a trouser brace at the door for casual pants. LG Styler is also suitable for cleaning blankets and pillows.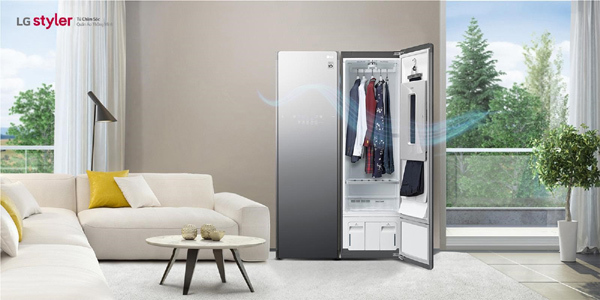 LG Styler – Smart wardrobe
LG Styler's care, cleaning and disinfection cycle starts in just 20 minutes, so you can quickly reuse your clothes and accessories.
Combined with the washing machine and dryer to form the perfect trio
LG Styler is a home appliance belonging to LG's Wash – Dry – LG Styler ecosystem that provides comprehensive care for the family's fabrics. The cabinet perfectly combines with the washing machine and dryer to create a new care cycle to better protect clothes and fabrics: Steam clean, disinfect everyday difficult-to-wash items and thoroughly wash, dry and disinfect after time. long use.
LG Styler Wash – Dry – LG Styler comprehensive care for clothes
For example, with a thick coat, not in contact with the body: use LG Styler to clean daily to shake off dust, bacteria and unpleasant odors. After a long time of use, users should wash the shirt with the AI ​​DD™ washing machine and dry it with the DUAL Inverter Heat Pump™ dryer. The cabinet is also very suitable for cases of wet clothes in the rainy season. Just put your shirt, pants or even backpack in the closet, press the button, the steaming and drying cycle will begin quickly.
Refer to more information about the trio of Washing – Drying products and LG Styler HERE
Pearl league
.