The above comment was made by Mr. Nguyen Thanh Trung when attending the launching ceremony of YGG SEA Vietnam held on the evening of April 22 in Ho Chi Minh City.
Yield Guild Games Southeast Asia (YGG SEA), is a decentralized organization (DAO) that invests in NFTs used in metaverses and blockchain games. The launch of this organization attracted a lot of GameFi projects, as well as the participation of Blokchain circles and cryptocurrency investors in Vietnam.
When asked by a Vietnamnet reporter if there is a clear regulatory and legal corridor, would startups or GameFi companies return to headquartered in Vietnam, Trung said, having a law is a point. plus is very large, but where the headquarters is related to many other factors.
According to the CEO of the game Axie Infinity, having rules is a huge plus, because without rules, we will always feel afraid. Even operating Axie Infinity without a law is clearly the scariest thing, because not knowing what tomorrow will bring.
"In the absence of laws, we always have to operate in a defensive direction, have to think about what to do, that mind should be devoted to business and project development, we can do a lot of things. more things. With a law, we will understand how to do this, whether it is correct or not, having a clear law helps a lot, "said Mr. Trung.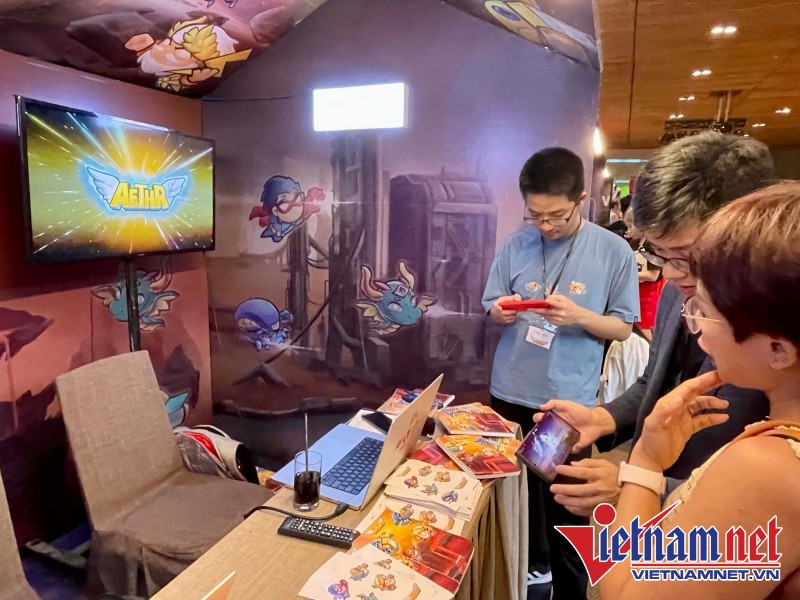 As for startups in Vietnam in general and GameFi companies in particular, where they are based, according to Nguyen Thanh Trung, is another matter.
Mr. Trung said that startups or GameFi are headquartered in Singapore, it is related to the issue of raising capital later. For example, when you want to expand to the international market, it is much easier to receive investment if the company is headquartered in Singapore, because the law is very clear. In Vietnam to complete an investment round, especially the larger the investment amount, there are many barriers and limitations. Then, when it comes time to transfer the money to other countries, it is much more complicated in the country.
"Startups including GameFi are not large at first, how to survive, to fit their business, it is much more important than thinking and spending a lot of time on the business. other, so the convenient location is the first choice. So choosing Singapore to set up headquarters is not too difficult to understand. Because in Vietnam, it takes 3 to 6 months to complete the investment procedures, at that time many start-up companies may have already died," Trung added.
Although headquartered in Singapore, Mr. Trung shared that he always wants to bring the most benefits to Vietnam. Therefore, if there are conditions and greater attention from the state and leaders, it will be possible to create world-famous products and bring pride to Vietnam.
Le My
.