On the morning of July 21, in Hanoi, a non-cash consumption event took place in response to the promotion month of Hanoi 2022. This is an event organized by the Department of E-commerce and Digital Economy (Ministry of Industry and Trade) and the Department of Commerce. Industry and Trade (Hanoi City People's Committee) coordinated the organization.
Sharing at the event, Ms. Tran Thi Phuong Lan – Acting Director of Hanoi Department of Industry and Trade said that non-cash payment has made an important contribution to ensuring monetary security, fighting against corruption, crime, tax administration,…
Expanding non-cash payment is a measure to ensure the dual goal of fighting the epidemic and developing the economy. The application of cashless payment also contributes to the application of technology and promotes digital transformation, creating motivation for businesses to develop non-cash payment and is a lever to stimulate consumer demand.
Vietnam still has plenty of room for cashless payments
According to Ms. Lai Viet Anh – Deputy Director of the Department of E-Commerce and Digital Economy, during the Covid-19 pandemic, although other sectors of the economy still faced many difficulties, cashless payment still grew 2. numbers.
In the first 4 months of 2022, cashless payments in Vietnam increased in both quantity (69 percent) and value (27.5%), maintaining the momentum of growth already during the pandemic.
Experts from the Department of E-commerce and Digital Economy said that there is still a lot of room for non-cash payments. In Vietnam, the percentage of users using COD (cash on delivery) method in e-commerce is still high (71%).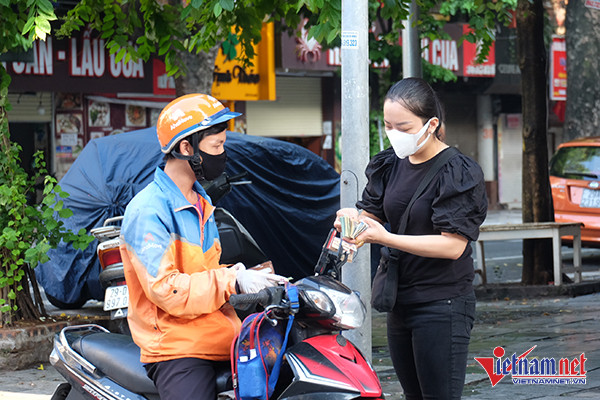 In the field of non-cash payment, the form of payment via wire transfer still has the upper hand. Payment through e-wallets or payment intermediary service providers is still relatively low. This is the space for businesses to grow.
In the role of the founder of MoMo e-wallet, Mr. Nguyen Ba Diep said, the current trend is that users not only use the app for payment, but they also have entertainment needs. That's why MoMo often develops additional features such as a wheel of fortune or a game to engage customers.
In addition to promoting cashless payments, e-wallets play the role of a digital transformation service provider for small businesses and businesses.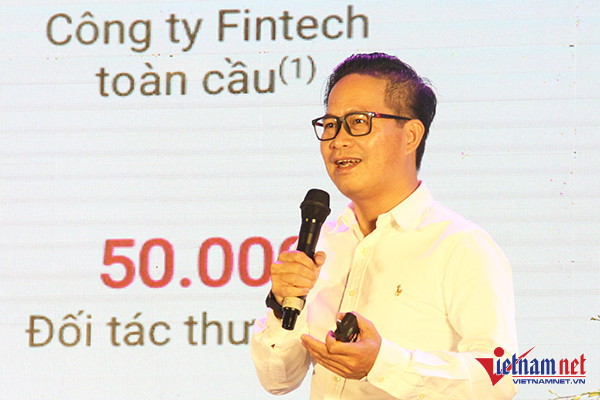 This startup is implementing a mini app model, allowing other units to embed their applications on the Momo application. Mini app will help businesses optimize potential customers, even introduce new customers.
"In fact, after 3 months of deploying the mini app for 7Eleven, the system's transaction volume has increased 5 times. In just 3 months, up to 90,000 users registered as 7Eleven members, of which 90% were new customers brought by the app. Transactions due to new users help increase sales by 50%. These are tangible results thanks to digital transformation."the founder of MoMo shared.
Digital payment habits have changed after the pandemic
Sharing an overview of the payment market in Vietnam, Ms. Dang Thi Huong Giang – NAPAS representative said that currently 66% of Vietnamese adults have a bank account.
By the end of 2021, there have been 120 million bank cards issued in Vietnam, 1.3 million newly opened cards via eKYC (electronic authentication). Currently, Vietnam has more than 40 licensed payment intermediaries and organizations with about 20 million active e-wallet accounts.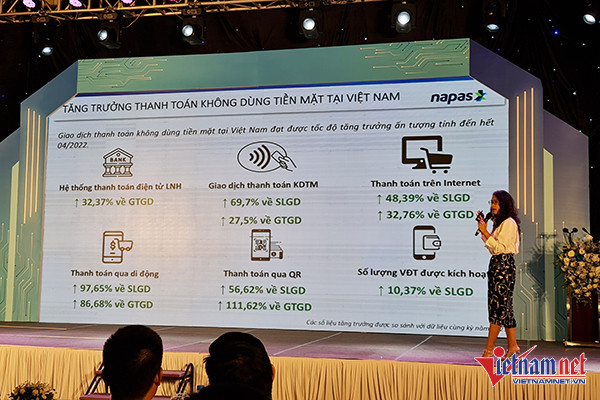 Notably, non-cash payment transactions in Vietnam achieved an impressive growth rate. The interbank electronic payment system in the fourth quarter of 2022 increased by 32% in transaction value over the same period last year.
In which, payment on the Internet increased by 48.4% in number of transactions and 32.7% in transaction value. Mobile payment achieved the highest growth rate, up to 97.7% in number of transactions and 86.7% in transaction value. The number of payment transactions via QR code scanning also increased by 56.6%.
According to a representative of Vietcombank, during the three years of the pandemic, the behavior of Vietnamese consumers has changed drastically. Cashless payments now appear everywhere in people's lives. There are two main reasons for this. Firstly, due to the strong digital transformation, followed by the multi-dimensional impact of the Covid-19 pandemic, making digital payment an inevitable trend.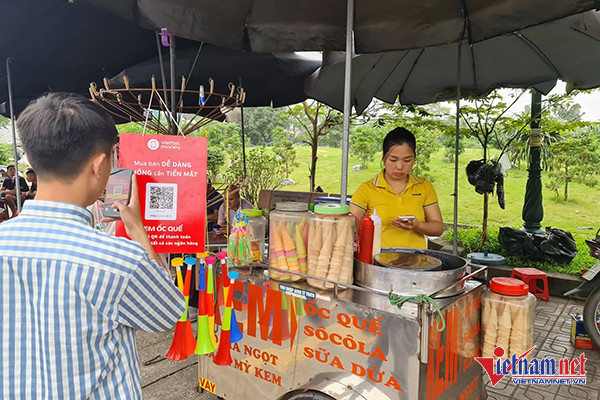 VISA's consumer behavior report 2022 shows that up to 76% of users said that they will continue to use e-wallets after the pandemic, 82% will use card services after Covid-19 passes.
In e-commerce, according to the State Bank's research, the scale of online transactions has grown tremendously. From the first quarter of 2021 to the first quarter of 2022, the number of online transactions in Vietnam has doubled, and the transaction size has tripled.
The Covid-19 pandemic also pushes businesses and service providers to enhance digital transformation, linking with intermediaries to provide online payment solutions for users.
Trong Dat
.