For this new animated feature film, Rémi Chayé scratches behind the legend of a rebel conquering the West.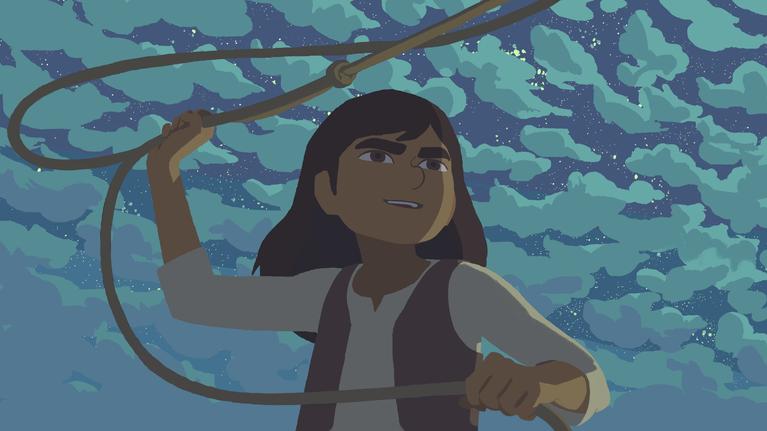 "It was not easier, but it went faster", says Rémi Chayé about his second animated film, Calamity, a childhood of Martha Jane Cannary (prize for best feature film at the Annecy festival) which follows the adventures of a 10-year-old girl at the end of the 19th centurye century during the conquest of the West.
In the office of the production company Maybe Movies, in Paris, a poster of the film stands alongside that of the previous one, which is already well-made, At the top of the world (public prize in the Savoyard city in 2015). "We took five years to achieve Calamity instead of eleven for the first ", specifies the filmmaker.
Once again supported by Henri Magelon and Claire La Combe, Rémi Chayé had the idea of ​​this "Cartoon western" seeing a documentary on Arte devoted to Calamity Jane (1852-1903). "I learned she had driven the Oregon Highway. There was a potential story around a girl forced to do boyish stuff, Martha gets to drive a cart
.