This is the country where Apple still bundled the in-box wired headphones of the iPhone 12.
In an effort Apple says to reduce electronic waste as well as reduce up to 70% of the volume of the iPhone 12 case, Apple has stopped supplying wired EarPods and boxed chargers to customers buying new iPhones.
However, this does not appear to be applicable to all regions. If you're lucky enough to live in that country, you'll still get a wired headset with the box iPhone 12.
Buying an iPhone 12 in this country still gets Apple bundled with headphones
Accordingly, the French online sales website claims that all iPhone 12 models sold here come with free wired headphones and a USB-C to Lightning charging cable.
This French online store has a box for four new iPhone models, including the iPhone 12, iPhone 12 mini, iPhone 12 Pro, and iPhone 12 Pro Max all with wired headphones and a USB-C to Lightning cable. Of course, the charging cable is just the ordinary, not the cord with a braided outside.
This makes many people quite surprised because it is not clear if this is Apple's own policy in France or not.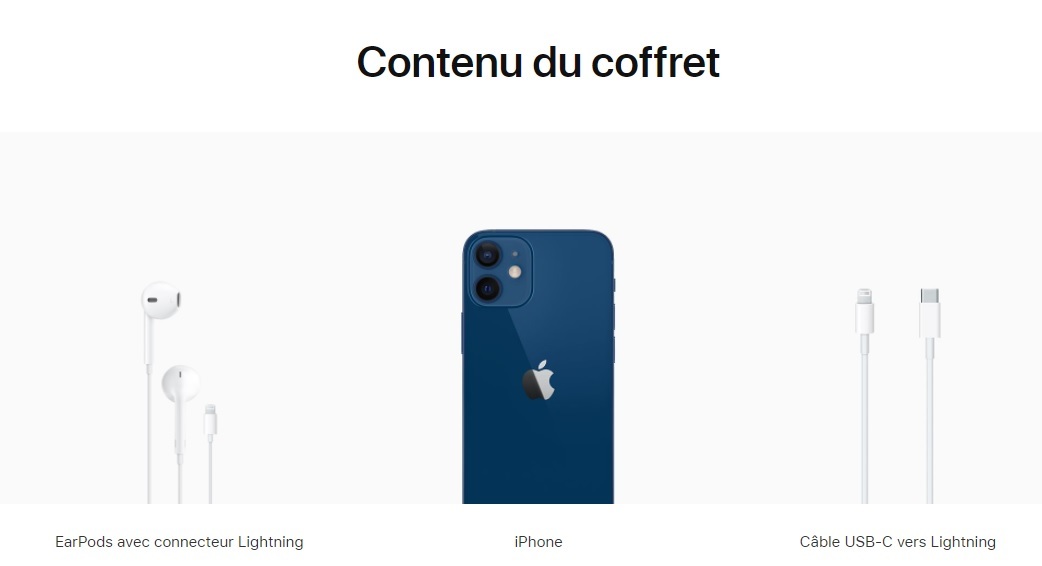 Apple's online store in France has a new iPhone box that still includes wired headphones and a USB-C to Lightning cable.
However, there are no power adapters included in the new iPhone cases in France. So customers here still have to spend extra money to buy or use their old charger.
In countries where Apple does not provide headphones with the box, customers will be able to buy this accessory for $ 19 instead of $ 29 as before.
However, customers in France have to buy the iPhone 12 for a slightly higher price starting at 809 Euros ($ 949) for the 64 GB internal storage iPhone 12 mini model. While in the US, the iPhone 12 mini starts at just $ 699.
Hai Nguyen(according to Wccftech)

Details of iPhone 12 and iPhone 12 Pro accessories selling prices
Apple announced a series of accessories for iPhone 12 mini, iPhone 12, iPhone 12 Pro, iPhone 12 Pro Max.
.