To choose a smartphone suitable for grandparents, parents, buyers need to understand the needs, psychology and usage habits of the elderly such as: regularly contacting relatives, liking reading newspapers/watching videos through the big screen, strong battery…
The need to use smartphones is increasingly popular, modern people often own 1-2 smartphones or more depending on economic conditions and usage needs. Even the elderly are gradually accessing advanced technology products, making it easy for them to connect with their loved ones and entertain themselves anytime, anywhere.
Therefore, besides health gifts, many people often buy smartphones to give to their loved ones, helping grandparents have more means of communication and entertainment. Considered as the "hard" generation to adapt to new technologies, the elderly are often confused by the multitude of modern smartphone choices. To choose the right product, buyers need to understand the needs, psychology and habits of the elderly.
Easily read news, watch online videos
Older people often don't like reading texts on small screens with lots of text. Even some smartphones have stylized fonts that make it more difficult to use.
In order for the elderly to use smartphones easily, buyers should choose smartphones with large screens of 6 inches or more, clear, with at least HD + image quality. This will help adults read the information clearly and have a vivid visual experience. Thanks to that, watching movies, watching/reading news in the newspaper becomes more interesting and will no longer make adults "squint" or "shrug".
A bright "candidate" for a technology gift for parents and grandparents is the Nokia C20 and C30. Both have large screens from 6.5 inches, support wide color range and sharp display, promising to bring satisfaction when watching YouTube and surfing the web.
Long battery life, strong signal
Older people often care less about the battery life of the device. Therefore, buyers should choose phone products with large battery capacity, allowing after a single charge to be used for a long time, helping the elderly to not lose contact suddenly or interrupt when using.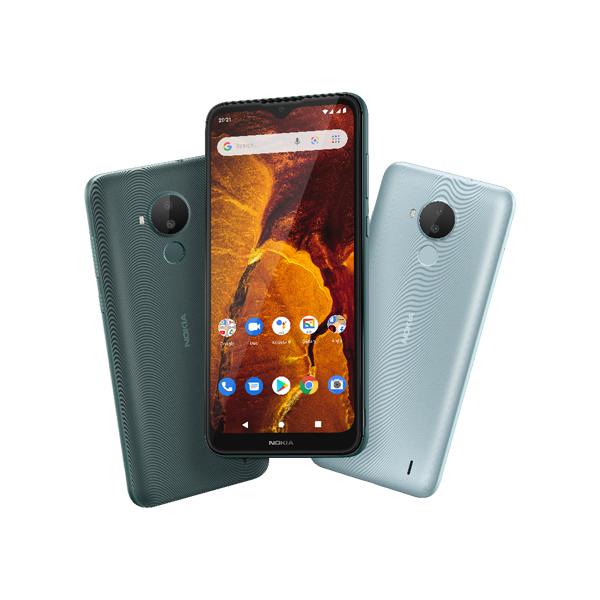 Nokia C30 screen for up to 3 days of use.
Understanding the needs of ordinary users, Nokia C30 and Nokia C20 are both equipped with batteries with a capacity of up to 6,000 mAh, allowing the device to operate up to 3 days with just 1 charge (according to test results). actual usage of HMD Global). The energy flow in the battery is highly stable, helping to improve long-term performance without falling into sudden battery drain.
In addition, the outer shell of the device is made of sturdy, durable European-standard polycarbonate, helping users avoid accidental damage.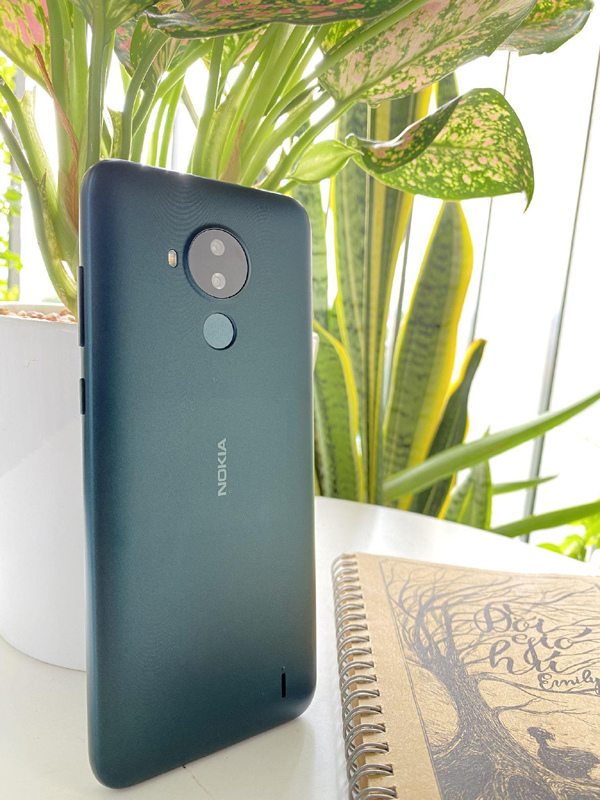 Solid, durable European-standard green Nokia C30 phone
Perfectly meet the communication and sharing needs every day
Although adults are not too important about photography utilities, but if the camera quality is poor, when calling video the image is not clear … will cause discomfort for users.
Therefore, buyers should choose a smartphone with a sensor of 5MP or more to increase the quality of video calls. In addition, the external speaker system is also a factor that should be carefully considered: the sound must be loud, clear, not contaminated with noise, making it easy for the elderly to hear, speak, and exchange information.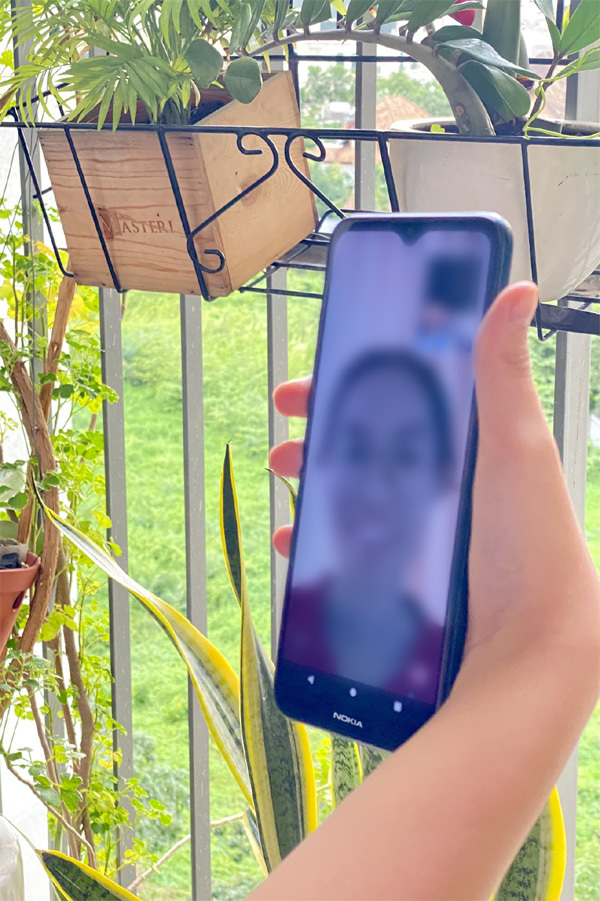 Easily connect loved ones every day with Nokia C30
Understanding the above needs, Nokia C20 is equipped with 5MP front and rear cameras with separate LED flash, making it easy for users to capture all precious moments with loved ones. Meanwhile, Nokia C30 is equipped with dual 13MP camera, built-in modes: HDR photography, beauty mode, night shooting … As a result, users can freely record vivid, captured photos. every moment of life.
Reasonable price
Older people do not like being given expensive, too modern or eye-catching smartphones. Understanding this psychology, buyers often choose smartphones in the popular segment with affordable prices, elegant and sophisticated designs, but still meet all quality criteria.
With affordable prices and outstanding advantages in terms of convenience, Nokia C30 and Nokia 20 are the perfect duo for gifts for loved ones. Specifically, Nokia C30 3GB / 32GB memory version has a price of only 2.99 million. Meanwhile, Nokia C20 2GB/16GB version has a suggested retail price of 2.19 million VND. At the same time, Nokia also applies a preferential policy of 0% installment payment for the two phones above to create maximum financial conditions for buyers.
Nokia C30 and Nokia C20 use the latest Android Go operating system, with smooth processing speed, convenient face unlock function, and optimal security features. In addition, the machine has Google virtual assistant that will help users easily search in Vietnamese, read Vietnamese newspapers, look up Google map, see the weather …
Pearl league
.