Developing hardware and software products using open technology, that is how Vietnam shows its willingness to create digital beliefs about Make in Vietnam products.
Vietnam ranks 20th in the world for open source software application
According to Sysnopsys's Open Source Secutiy and Risk Analysis Report 2020 (Open Source Secutiy and Risk Analysis Report 2020), when auditing 1,250 closed software codebases in 17 industries, up to 99% codebases contain open source component. Of which, 9/17 industries have 100% of the source code repositories containing open source components.
It's worth noting that up to 70% of the source code in codebases is open source. This number has more than doubled from 2015's 36% rate. In addition, 90% of new source code repositories launched in 2019 contain the open source component.
Open technology is being used very popularly in many industries.
According to Sysnopsys, on average, each codebases has 445 open source components. More than 90% of IT companies use open source software for critical applications.
The report of the GitHub open source forum shows that Vietnam currently ranks 20th among countries and territories outside the US in terms of open source applications. In Southeast Asia, Vietnam ranked 3rd in the application of open source software, after Singapore and Indonesia.
However, in terms of ratio, we are pretty much inferior to China, India, Germany, UK, Japan and just on par with Taiwan, Singapore and Indonesia. In addition, Vietnam's growth rate of open source projects and contributions to open source is still low.
GitHub's 2020 figures
Although approaching the open trend quite early, since the 2000s, our country's open technology development rate still follows a number of countries. This is due to the closed culture constraints, the data sand situation and the lack of interest of large corporations and enterprises in this technology sector.
Besides, the deeper reason is because Vietnam does not have a tradition of technology development. This is because the Vietnamese economy is still at a fairly average level, the level of knowledge and science and technology is still low, as evidenced by the fact that we have very few inventions and patents in science and technology. turmeric.
In order for Vietnam to keep up with the world and become a strong information technology country, the application of open technology is the only way for Vietnam to be a master of technology.
Step by step mastering open technology, creating digital belief in Vietnam
Choosing to develop open technology, open source software and open data for individuals and enterprises to participate in creating new values ​​is the orientation of Vietnam.
This is the affirmation of the head of the Ministry of Information & Communications at the Vietnam Open Summit 2020. The organization of this event is also Vietnam's commitment, strategy and action plan to develop and master digital technology based on open standards.
The development orientation of open technology in Vietnam in the coming time will focus on the three main pillars of the open ecosystem "Make in Vietnam", promoting an open culture and developing an open community.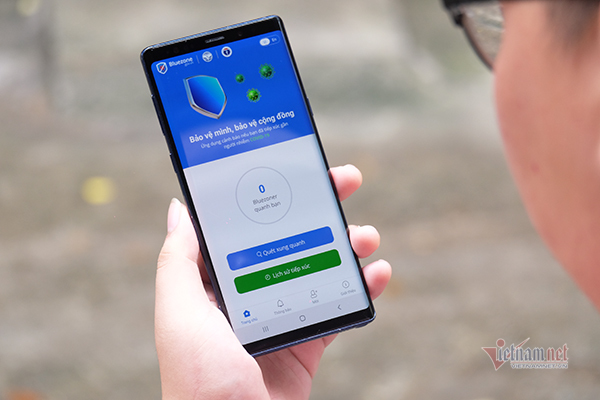 Bluezone application – open source product Make in Vietnam has more than 20 million users. Photo: Trong Dat
In fact, over the past time, Vietnam has developed and invested a lot in open technologies, the introduction of applications such as Bluezone, CoMeet is the clearest evidence for that.
Thanks to open source development, users together with more than 100 IT experts have contributed to the development of Bluezone applications. Also thanks to the open source code, the application to track suspected Covid-19 in Vietnam has been trusted by the people with more than 22 million downloads.
Currently, Viettel, Bkav, CMC are leading technology groups in Vietnam in the development of open technologies.
According to Mr. Nguyen Tu Quang – CEO of Bkav, a few years ago, Bkav has invested in AI camera field. By 2018, this company again established an AI Technology Institute because it realized the potential for AI application is huge.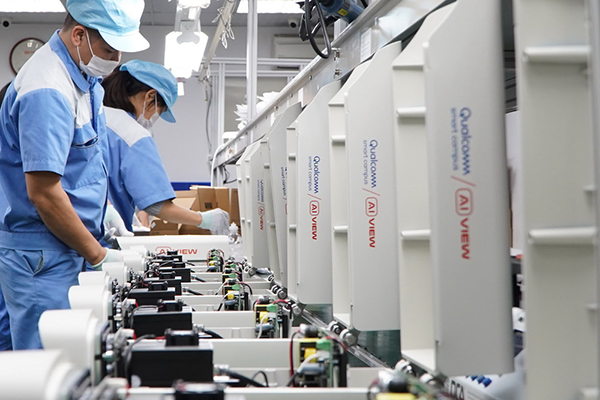 AI cameras using Bkav's Open AI View open platform have been exported to the US market.
Last November, Bkav exported the first batch of AI cameras to the US for installation at the headquarters of Qualcomm Corporation (Sandiego, California). At Qualcomm, Vietnamese cameras will be an important part of its smart city strategy.
It is worth mentioning that the AI ​​View branded cameras produced by Bkav are all developed on the basis of Open AI View array platform. Using an open platform is how the Vietnamese corporation can gain the trust of its international friends.
This takes place in the context that Chinese security camera products are banned in the US and many European countries due to security concerns.
With CMC, this group chose the OpenStack open platform to build CMC Open Cloud and Elastic Stack to build SOC. These are all open source code publicly available on GitHub.
Due to the use of open source code from GitHub, many of the Big data and Cloud modules of CMC will also be transferred to this forum for students and programmers to use. Besides, CMC also develops C.OPE2N open ecosystem to share and receive contributions from the community.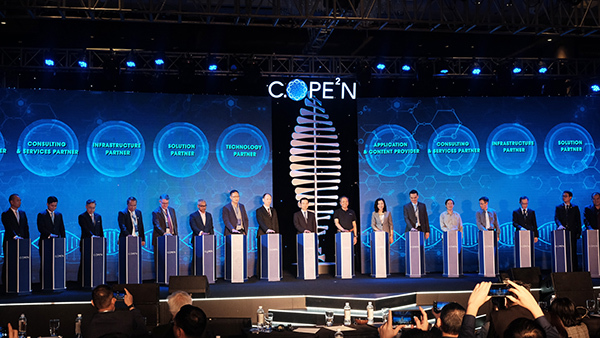 Launching ceremony of the open platform for C.OPE2N enterprise of CMC Corporation. Photo: Trong Dat
Mr. Luong Tuan Thanh – Technology Director of CMC Group said that, with the development based on open source code, all previous costs related to software copyright will be transferred to investment in human. This is how CMC develops a team of professionals and builds an open culture.
In the case of Viettel, this carrier chooses to master 5G technology based on the open radio access network (OpenRAN). This is a bold choice compared to using traditional radio access network (RAN).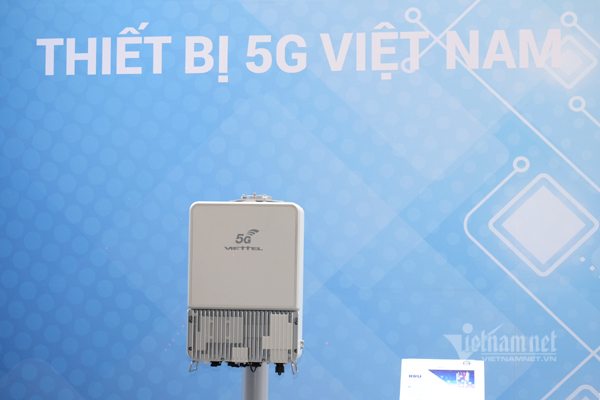 Viettel also chooses to use the open radio access network (OpenRAN) to develop 5G Make in Vietnam equipment. Photo: Trong Dat
By developing devices based on an open radio access network, Viettel will no longer have to depend on foreign equipment suppliers. OpenRAN with an open operation method will also help the operator reduce costs and be more flexible in the deployment process.
More importantly, open technology will create digital confidence for Viettel to be able to sell Make in Vietnam network equipment products. Countries can only have this belief when the technology used is open technology. As a result, all countries can master the technology they use.
Coming here, more and more other Vietnamese technology products will be developed based on open technology. This is Vietnam's affirmation of Vietnam's determination to become a technology country with an open platform.
Through open technology products, Vietnam also wants to send a message of confidence to the world about Make in Vietnam digital products.
Lesson 1: Open technology creates digital trust
Trong Dat

Open technology creates digital trust
Thanks to open technology, Vietnam is accompanying the world's leading countries in developing 5G mobile networks. With open technology, Vietnam will soon realize its ambition to become a technologically developed country.
.