Bkav's Bphone A40, A50 and A60 have prices ranging from 4.5 to 6.5 million VND. These are ODM phones, so they are quite cheap and affordable for the vast majority of mobile users.
Bkav Technology Group officially launched and sold Bphone A40, A50 and A60 smartphones. Different from previous model launches, Bkav's 3 latest smartphones were launched via livestream on social networking platforms.
Bphone A40, A50 and A60 all have the same basic configuration as a 6.67-inch screen with Full HD + resolution, MediaTek's Helio G85 chip, 2 SIMs with 2 waves, 5,000 mAh battery. The device is also equipped with 18W fast charging.
According to Bkav CEO Nguyen Tu Quang, the difference between Bphone A40, A50 and A60 lies in RAM and memory capacity. Besides, Bphone A40 and A50 will be sold with white version, while Bphone A60 has blue color. The selling price of Bphone A40, A50 and 60 will be 4.49 million dong, 5.49 million dong and 6.49 million dong, respectively.
Set of 3 new Bphone phone models of Bkav.
Explaining the relatively cheap prices of the three new models, CEO Nguyen Tu Quang of Bkav once said that Bphone A is a product line aimed at the mid-range, low-cost segment and part of the high-end segment.
Bphone A series is aimed at users who have a need to use high-configuration phones, good prices, and do not put too much emphasis on the product to be unique and different.
To achieve this, Bkav changed the production method in the direction of ODM, that is, ordered another unit to produce in large quantities in order to reduce costs. Waterproof features, aluminum unibody frame is also cut to make up for the configuration and price.
Unlike previous Bphones, the new A-series Bphones are ODM products, imported by component clusters instead of individual components. However, all stages of product completion, software research and production, quality control of durability and wave quality are done in Vietnam.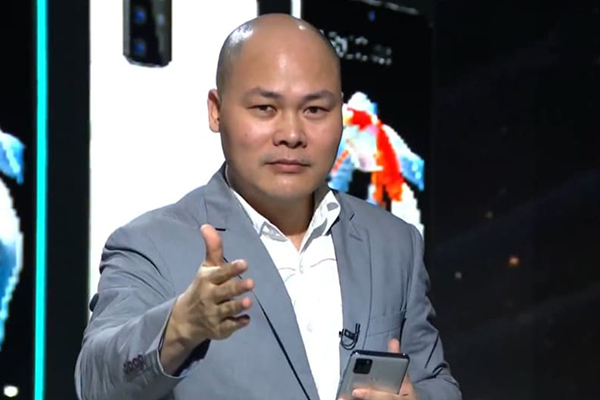 Bkav CEO Nguyen Tu Quang introduces the new set of 3 Bphones.
According to Mr. Quang, the localization rate per A-series product is still high. Besides, the most important production stages are done in Vietnam. Therefore, A-series Bphones are still "Made in Vietnam" products.
Sharing at the launch, Bkav CEO said that the unique difference of these 3 products comes from software. These phones use BOS operating system. The device is equipped with unique features developed by Bkav such as anti-theft feature and fine-tuned camera software to better serve users' macro and night shooting capabilities.
Trong Dat

Bkav allows pre-order new Bphone, a cheap ODM product
Different from the previous Bphone series, the new A-series Bphones are ODM products, imported according to each component cluster.
.