Bkav Electronics will cease operations and merge with the parent group. This does not affect the production plan of the next Bphone models.
Recently, many domestic users were surprised by the news that Bkav Electronics Joint Stock Company was dissolved. This stems from the fact that Bkav Electronics Joint Stock Company suddenly updated its operation status in the state of "undergoing dissolution procedures" on the National Business Registration Portal.
On the website of the General Department of Taxation, from May 5, 2022, the information about Bkav Electronics has also been changed to "The taxpayer stopped working but has not completed the MST payment procedure".
It is known that Bkav Electronics Joint Stock Company is a member company of Bkav Group, with the legal representative being Mr. Tran Viet Hai. Mr. Hai is also currently holding the role of Vice Chairman of Bkav Group.
This company was established on 11/11/2020 with the main business of manufacturing communication equipment. The initial charter capital of the enterprise reached 90 billion VND. Bkav Electronics Joint Stock Company is also the manufacturer of the well-known Bphone model.
Talking to VietNamNet, a representative of Bkav Group confirmed that Bkav Electronics Joint Stock Company had stopped operating and was preparing for dissolution procedures. However, this is just the normal import and export activities of the business.
According to a representative of Bkav, Bkav Electronics was only established two years ago with the intention of separating the smartphone segment from the activities of Bkav Group. However, after a while feeling it was not suitable, Bkav decided to restructure and merge business activities of Bkav Electronics back into the group to be able to operate more effectively in the coming time.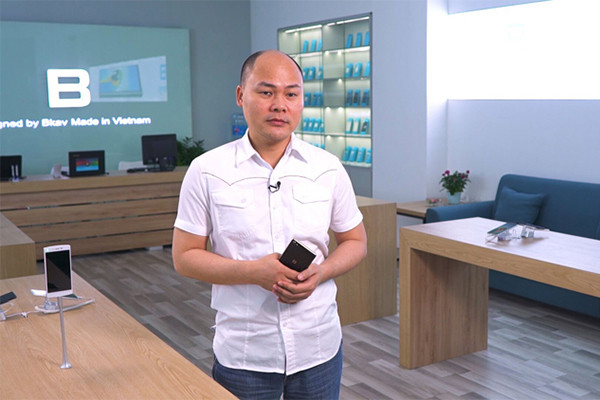 Asked by VietNamNet whether the dissolution of Bkav Electronics Joint Stock Company has anything to do with the newly established Bkav Hardware Solution (BHS), a Bkav representative said that these are two unrelated activities. BHS is a company specializing in hardware services. Meanwhile, Bkav Electronics' activities are smarthome and smartphone.
Bkav also affirmed that it will continue to produce Bphone phone products because this is the heart of Bkav founder – Mr. Nguyen Tu Quang.
According to a share from Bkav, the new phone models are Bphone A40, A50, A60 which are being positively received by the market thanks to their optimal price. Bkav is also preparing for the sale of the first 5G phone model, Bphone A85, in the near future.
Bkav's orientation is to maintain 2 Bphone product lines with the A line in the ODM direction to optimize costs, while the B series is manufactured in the OEM direction and towards products in the high-end segment. Users can distinguish these two models right from the names of Bphone models, a Bkav representative shared.
Trong Dat
.