From an all-time high of $ 58,000, Bitcoin's price has dropped by a shocking $ 10,000 in just 10 hours.
At noon of February 22, Bitcoin broke its own record when the coin's price reached 58,250 1 Bit. This price level pushed the market capitalization of the digital currency above $ 1,200 billion. However, the market had a wobble when just a few hours later, Bitcoin price had a sharp correction.
As noted by Pv. VietNamNet, at 9pm on February 22 (Vietnam time), Bitcoin's price has dropped to only 47,600 USD. Compared to the peak price of this afternoon, this currency has decreased by 20% in value. At this point, Binance – the largest Bitcoin exchange in the world has encountered the situation of jerkiness and inaccessibility.
Bitcoin price dropped 20% on the evening of February 22.
There are many reasons for Bitcoin's sharp drop in price. First, to mention the profit-taking psychology of big investors. Bitcoin's price has increased continuously since the end of January. During this period, from the price of 30,000 USD, the price of the virtual currency has doubled. Therefore, many investors will feel that this is a favorable time to take profit and wait for the next price movement.
The second reason for the shocking drop in Bitcoin price is the fear of small investors. The Bitcoin craze of 2017 clearly left a profound lesson for Bitcoin investors. Despite keeping optimistic sentiment by the emergence of more and more large investors, many people still fear that the Bitcoin bubble might explode at any time.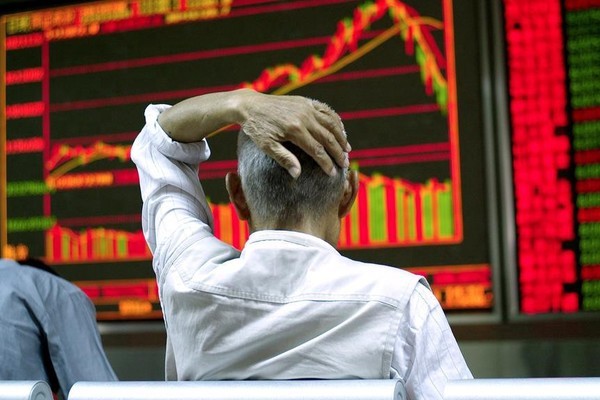 Many investors fear that the time for the Bitcoin bubble is coming.
Besides, another reason for the sharp drop in Bitcoin price may come from Bill Gates' shocking statement. The Microsoft founder thinks Bitcoin is a redundant invention. He also confirmed that he does not hold any cryptocurrencies.
Billionaire Elon Musk's tweets once sparked the Bitcoin craze. So, with the statement of an equally famous billionaire, Bill Gates, it is believed that it will have the same effect on investors in the market.
However, there is still some positive news for those who love the virtual currency Bitcoin. Immediately after a shock drop in Bitcoin's price, the coin quickly recovered its value. Just half an hour later, reaching 47,600 USD, the price of virtual currency Bitcoin quickly returned to 53,000 USD. Certainly many investors still believe that the last shock was just a price correction of Bitcoin before setting new records.
Trong Dat
.